The prolific author and social media talent, Rachel Thompson, wrote about her next big thing, a book called Broken Pieces, as part of an ongoing series on the current Work In Progress . . . and what people should expect in her new work. I can't wait to read Rachel's upcoming book. Then she tagged five other authors. Thank you, Rachel. I am humbled to be part of Rachel's five and look forward to reading from the works of the other four authors she chose. I always love to study the hubris of man, how we rise and fall throughout our lives — me included. I also love to observe people, listen to what they are saying to each other in a group or how someone is speaking to someone on a cell phone out in the open. Usually this bugs others, but at times it's like live theater, especially if the person talking on the cell says startling things in the presence of strangers. Wake Me Up is a psychological family drama that centers on a crime and the fallout afterwards in Missoula, Montana. It needs one more copyedit and it will be ready to publish.
Here are the rules:
Answer the ten questions about your current WIP (Work In Progress)
Tag five other writers/bloggers and add their links so we can hop over and meet them, and link back to my page. Okay, here's the link to Rachel's cool blog page where she revealed much about her next big thing, ahem, Broken Pieces:  http://rachelintheoc.com/2012/08/the-next-big-thing/.
And now for the main event:
1. What is the working title of your book? Wake Me Up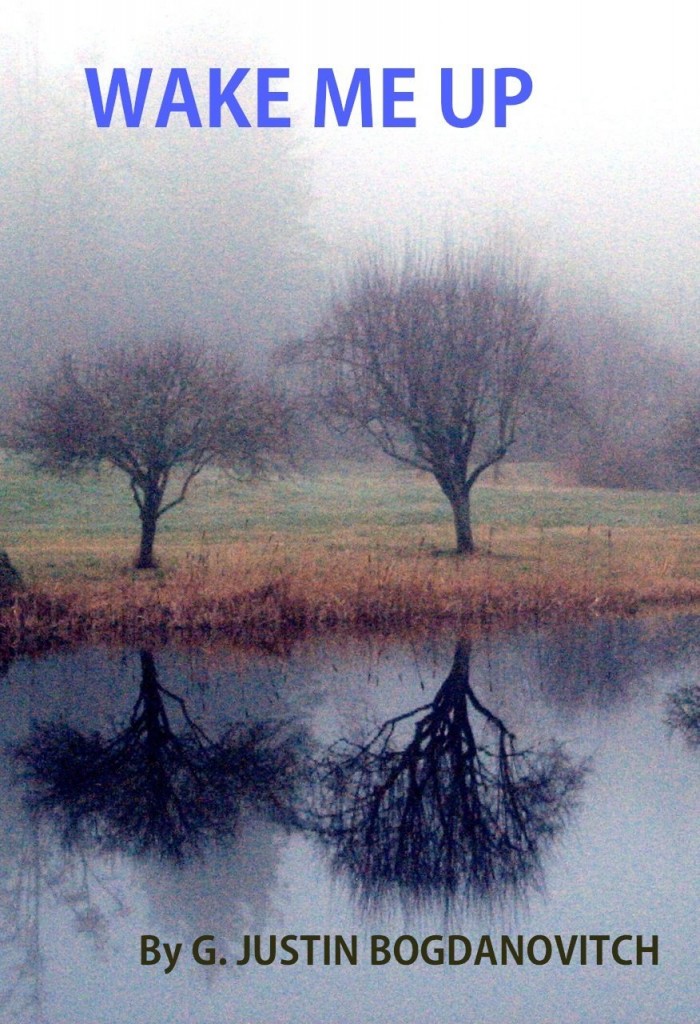 Here is a mock-up of the Wake Me Up book cover, which will probably not be used, but I like it, the mirrored images at play, light and dark. As you can see by this cover, designed a year ago now when I was shopping the book around, I had yet to finalize my new pen name. G. Justin Bogdanovitch morphed into Justin Bog.
2. Where did the idea come from for the book? The book began as a study of a father who is nearing an end point. I wanted to answer a question: what would make a perfectly sound middle-aged man go off the deep end? I created his wife, a university professor, a poet, and then knew they had a teenage son who was just beginning high school. The fall season came soon enough, and then the year, a big election about to happen. Each member of the family was hiding something mysterious; because of their secretive nature, they weren't communicating well. The son became the narrator, telling what he observes, why he left school one fateful day, confronted his father and a stranger who had come to town, and why he felt such anger that he confronted some really bad classmates in the rain and paid a price.
3. What genre does your book fall under? Literary drama.
4. Which actors would you choose to play your characters in a movie rendition?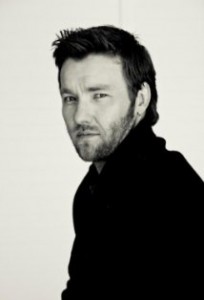 As the father? Joel Edgerton, who was so good in Animal Kingdom and the new heart-tugger The Odd Life of Timothy Green.
As the mother? Maggie Gyllenhaal would rock in the role.
As the son? Dane Dehaan was really great in Chronicle.
As the woman who enters the picture? Freida Pinto would be a natural.
Dream cast for sure.
5. What is the one-sentence synopsis of your book? A family must come together to save their son after he falls victim to a crime: who is to blame?
6. Will your book be self-published or represented by an agency? That is an unknown right now. I hope my new publisher, Green Darner Press, wants to give the book a shot. They will publish my first book, Sandcastle and Other Stories, this fall.
7. How long did it take you to write the first draft of your manuscript? The first draft took about nine months, but I took long breaks every three months. With the breaks, it took almost two years. It has been edited by one of the best in the business at the time, and I am encouraged by the reception from beta readers. I also published three of the short stories within the novel, the stories one of the characters, Deepika, writes as the action unfolds, on my blog. Here is the link to the very first Deepika short story: Part 1. I will collect these three tales as a separate eBook called A Great Distance for people who want to delve deeper into her character. I took them out of the book because they broke up the narrative too much. It's really nice to be able to imagine a book with added material for sale separately, material that adds texture to the story and, perhaps, sheds light on a character's motivations.
8. What other books would you compare this story to within your genre? I am told by early readers that it fits on the bookstore shelf with the books of Jodi Picoult and Wally Lamb — high praise indeed. One can dream.
9. Who or What inspired you to write this book? I used to read the newspaper daily before the online craze took down so many papers and this would trigger ideas. I could say Matthew Shepherd was one of the inspirations. I went to hear his mother speak about what happened to her son, and how she and others are continuing to try to help others who are bullied, or victims of hate crimes, and what she said must've stuck with me as I was creating the characters. After I finished the book's first draft I read about a crime in Montana where some young people were beaten by a group with a baseball bat, something that I had written about almost exactly. When truth mirrors fiction. Nothing surprises me anymore.
10. What else about your book might pique the reader's interest? Even though the novel is a family drama, there's a suspense to Wake Me Up since the narrator is in a coma and no one knows if he'll wake up or not, hence the title. Only people who love to read the end of books first will know right away, but I hope they don't reveal anything.
Now, since all is so not fair in love and um, tagging, here are my five nominees (click on a name to go to each author's blog or a title to go check out the book at Amazon):
1: Mohanalakshmi Rajakumar, author, Coloured & Other Stories and Love Comes Later. A real treat is in store for you. I am working my way through Mohana's books and they surprise and amaze.
2: Lorca Damon, author, The Earth Is For Dancing and Autism By Hand. Lorca is also one of the brightest writers, as well as the funniest, I've met.
3: Melissa Craig, author, Plentiful Package and My Package of Paradise. Melissa is writing in the engines-on-stun erotica genre, and her passion, no pun intended, is very inspiring.
4: Tonya Cannariato, author, Dust to Blood (Red Slaves) and Dementional. Tonya floors me with her passion and intelligence. I'm a constant reader and fan.
5: M. E. Franco, author, Where Will You Run (The Dion Series Book 1) and Where Will You Hide (The Dion Series Book 2). M. E. is on the right track with her series of books. I won't spoil anything but the story has captured me and I can't wait to read more.
If you have any questions, please ask. Just keep writing and reading,
Justin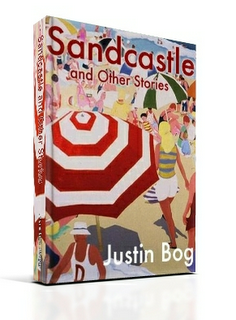 Please Subscribe or Follow A Writer's Life Blog and sign up for my newsletter to the right.
To buy or download a free sample of Sandcastle and Other Stories for kindle readers or for iPad, PC, Mac, or iPhone with the kindle app, click on the book cover to the right. While at Amazon, please hit the Like button. It's a great way to show support for your favorite authors and their books. And please leave a review if the book hits you well.
Follow me on Twitter @JustinBog. Please hit the Like button on my Author Page on Facebook by clicking HERE.
Subscribe to the e-Magazine In Classic Style for tips on Travel, Dining, and Entertainment.