Oranges and Sunshine tagline: Thousands of lost children. A secret buried by time. One woman will bring the truth to light.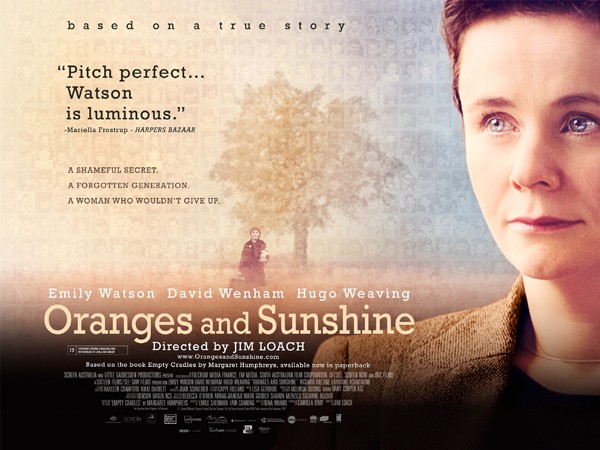 Rainy days take over this part of the Pacific Northwest, fires warm the home; a good book takes precedence even by battery light attached to my kindle when the wind knocks power out. In the darkness, I am currently reading The Night Strangers by Chris Bohjalian, a spooky, literary haunted home novel that sends shivers at appropriate passages — and what haunts the inner mind of people is sometimes worse than anything we can imagine exists in the physical realm. What do I do when the power is on and the wind is prying at the eaves? I watch movies. Three more films from the near and distant past continue to make me think about them. The images linger. Their strong story lines conjure up possibilities. All three are dramas. All three have relatable characters who I want to warn at certain points in the movie: don't make that choice. Easy to do from an armchair. One of the films, Oranges and Sunshine, from 2010, is based on true events — true events that actually did happen and weren't "created" as a meta story as in The Blair Witch Project. One of the films, Perfect Sense, is the most thrilling, and sensuous too, even in the face of dwindling hope for all mankind. This movie is one of my favorites this year. Don't miss it. The last film, Sound Of My Voice, came from the mind of the main star of the film. I'd like to see everything that Brit Marling does from this moment forward. This is the quietest of the three films, the most naturalistic, and at times, the most suspenseful and fulfilling to watch.
Oranges and Sunshine — set in 1980s Nottingham, social worker Margaret Humphreys holds the British government accountable for child migration schemes and reunite the children involved — now adults living mostly in Australia — with their parents in Britain. — starring Emily Watson, David Wenham, and Hugo Weaving
Perfect Sense — A chef and a scientist fall in love as an epidemic begins to rob people of their sensory perceptions. — starring Ewan McGregor and Eva Green
Susan: [narrating] There was darkness. There is light. There are men and women. There's food. There are restaurants. Disease. There's work. Traffic. The days as we know them, the world as we imagine the world.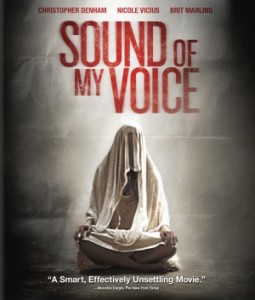 Sound Of My Voice — A journalist and his girlfriend get pulled in while they investigate a cult whose leader claims to be from the future. — starring Christopher Denham, Nicole Vicius, and Brit Marling
Peter Aitken (Christopher Denham): Somewhere in the valley, there is a woman living in a basement. She's actually amassing followers. these people believe that she will actually lead them to salvation, or whatever. And yes, she's dangerous – but we have to see this thing through. All the way.
Take a chance on these three DVDs, rent at netflix or watch on any streaming service. Please let me know what you think of them in the comments below. The community of film, books, music, grows, and I love discussing artistic work. Make the most of your own rainy days,
Justin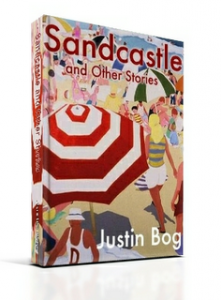 Please Subscribe or Follow A Writer's Life Blog and sign up for my newsletter to the right.
To buy or download a free sample of Sandcastle and Other Stories for kindle readers or for iPad, PC, Mac, or iPhone with the kindle app, click HERE. While at Amazon, please hit the Like button. It's a great way to show support for your favorite authors and their books. And please leave a review if the book hits you well.
Follow me on Twitter @JustinBog. Please hit the Like button on my Author Page on Facebook by clicking HERE.
Subscribe to the e-Magazine In Classic Style for tips on Travel, Dining, and Entertainment.
For Apple/Mac IT, WordPress wrangling and multimedia Publishing/Editing Services, please contact the company I use: Convenient Integration.