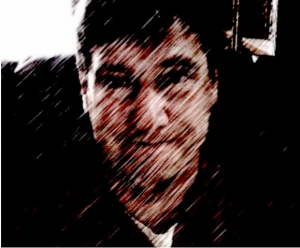 Here's the skinny . . . it's not a secret. I often describe things circuitously with lots of commas dividing thoughts. Even when pressed to be clear. I have to tell stories my way, the only way I know how, and each person follows their own route to clarity, especially if that person is a writer. There are infinite ways to tell any tale. Today's story deals with marketing, how there are 6 book marketing tips to reveal. How do I go about this publishing and writing life?
I read.
I read a lot. My kindle is filled with books in most genres. What I love to read is what I love to write. Suspense. Dark literary fiction, short or long, stories or novels. I devour everything I can get my hands on. From what looks promising to the obscure haunted text recommended by a stranger. Horror is where I can fearfully travel into darkness from the safety of my reading chair. I tend to not finish some books quickly in order to delay the promise of something terrific and terrible; I'm no speed reader. The best books are this way. I'll reread them. Straub's Ghost Story, King's The Shining and 'salem's Lot, Joan Samson's The Auctioneer, Shirley Jackson's The Lottery, Koontz's Strangers, a horror novel that is overlooked, and many more I could continue to list here keep me reading. The Ruins, similar to The Troop, and just as dreadful. Keep going. Whatever genre, literary aspirations be damned, you dabble in, read in that genre . . . everything, and then branch out. Educate yourself as I continue to do. I am a student to the craft and always will be, and I carry a book wherever I go. If someone asks me what I'm reading, that begins a different conversation, and maybe that person will also be a terrific reader. Will I dare mention that I'm also a writer? Sometimes, but not always. People love to talk about books. Writers love to talk about themselves and their books. To me, the introvert, I want readers to find my books, but I'm often too caught up in one story or another to hard sell anyone. My books will survive in unknownland.
2. Keep writing and publish often.
This is the tough one to follow. It's not about your masterpiece, that one book you wrote and finished after struggling for weeks, months, years, over a decade, a lifetime. One book may find an audience, but it's going to probably be unnoticed by the masses. Try not to take that personally. Try not to scoff when an author comes out of the blackness with a runaway bestseller his or her first time at bat. That's rare and it's to be celebrated. There's something about that book that is wonderful. I tend to read these books too just to see what that is. The last runaway bestseller like this, The Girl on the Train, was incredible, and hit heights and filled the emptiness left by Gone Girl's reign at the top, another brilliant read. On average, it's anywhere from the sixth to the 12th novel or short story collection published by anyone before an audience finds them. This sounds like a lot of work, and waiting, and time spent without a spotlight shining even close by. It is. I'm technically about to publish my seventh book after publishing my first novel at the beginning of this year. The first five books I published were extended editions of short story collections, singular novellas, or bundles of short fiction. At the end of this month, I will have no books for sale anywhere as my second publisher closes its doors. This shuttering cut deeply, and I have many author friends who haven't recovered well past a certain surliness. I have not. I still do not know what to think of this publisher who promised me the world when first speaking to me . . . some of these lofty promises were not kept, and this isn't a horrible thing either—these promises sprung from hope. I move on (what choice do I have), and I begrudge them nothing. They tried and failed in a tough market where books have been devalued over the past six years. Now, no one wants to buy a book for more than a few dollars, a minority does not want to pay anything for any book, waits for books to be priced "free" in promotions. Authors can't live on pennies, and my publisher was caught up in this paradigm as well. Falling revenue hurts. Who was to blame? Not the struggling authors and their teams of editors, proofers, managers, or book cover designers. The buck stops with the publisher—and they know exactly what worked and what failed early on. They took risks as every start-up does. It was a strange, sometimes invigorating, experiment in hybrid publishing and I don't regret a thing. I kept my head down and created four books for them in little over a year's time. One, a novel, Wake Me Up, had an up-and-down history of writing and rewriting over the span of ten years before I let it fly free. I didn't want to let it go without it being perfect. It's almost there. Now, I get to republish Wake Me Up and the rest of these lost books in the future. Please look for them with all new book covers and the same dark literary content.
Continue to work on the next book, the next project, and don't give up if no one finds your magnum opus. I'm planning to publish book seven as I wrote here—this through a horror publisher I've been communicating with. It's going to be a doozy. HORRORSTRUCK: FOUR DARK NOVELLAS is the working title and I'll speak more about this book as time passes. If you like your horror with a secretive, stunning subtext, this is your kind of book, one with psychological edges sharp and ready to chill. Please enter your email to the right so that you receive word about this book in my newsletter! Tip number 2: Keep writing and publish often! Keep your eye on the ball like Zippy!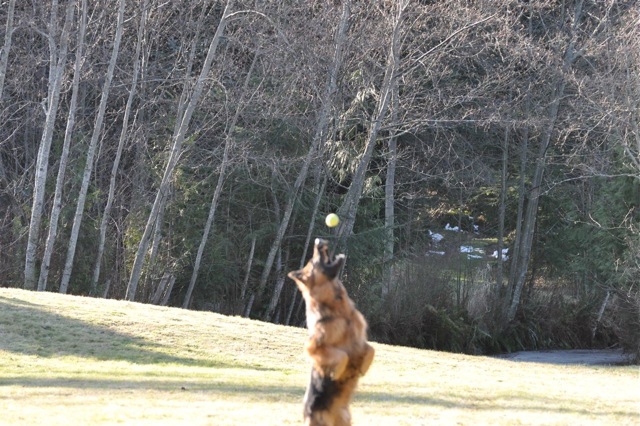 3. Create a cool writing platform.
This is key. Here I am writing away on my own writing platform. It's not so much about me. It's about the craft of writing, the books I write, the process, and occasionally I share this space with other colleagues in the field. Try not to sell yourself too much. See Tip #2: write write write. Share this writing news here. An audience will find you.
4. Engage with your readers on or offline, but don't engage with negative reviewers.
This is the hardest part because joining social media often is taking time away from your own writing. Facebook, Twitter, Pinterest, StumbleUpon, Google+ and more are places you can share your writing life. I try to separate the personal from the writing life, but I also don't hold back. What anyone sees online is me, and 100% me. Be honest out there. I have a pen name: Justin Bog, but I don't care if people call me by my given name of Bogdanovitch. I'm not using my pen name to hide, not that there's anything wrong with that either. If someone takes the time to write to you, comment on a post, Like something you wrote on Facebook, RT on Twitter, try to engage back, but cut yourself some slack if that becomes impossible. If someone reviews your work? Don't engage. On Amazon or Goodreads, just stop and read the review that reader took the time to write and move on (or don't read the reviews at all). Let a day pass if it's negative. Recently, I received a negative review from someone I thought was a distant friend, someone who disappeared socially online over three years ago, someone who back then requested I send her a signed copy, with me paying international postage, a peer who sometimes writes in the same genre. Didn't matter. She hated the book and wrote a review on Goodreads. Do I care? Not really, but I find it interesting because I write about squirrelly characters in moments of stress, the choices they make—and more often than not negative reviews reveal the character of that reviewer more than the book that's being reviewed. Move forward. This becomes another story I can tell. Do I wish this former friend enjoyed my writing? Not really. Each book will be loved and hated by many. Don't engage. Don't retaliate either. Don't become a badly behaving author. Just keep writing. That one opinion really doesn't matter, even if it is from a frenemy. That very same evening a glowing rating appeared for the same book. The good will always balance the bad. Only engage with your fans, readers, and family and friends who support you. Don't engage with reviewers of any kind. At least they read the book. At least they took the time to read every single word you wrote. That's amazing.
5. Learn as much as possible about marketing and changes across the board.
Be yourself. Try not to talk the process down, how hard it really is. The hardest part of being a writer is actually getting a reader to read your book. It's not getting someone to buy your book. Once they buy your book, they still don't have to read it. There are more books being published this past year than ever before. Readers have options. Keep your head down. Share your baby steps with the world through social media and in your own life. Give readings whenever possible even if it's for an audience of two. It's great practice. Attend writing conferences. Be yourself.
6. Be humble.
Try not to ever take yourself so seriously that the amazement of creating a book is lost. Be humble about your work. See Tip #4: not everyone is going to like your writing. I have friends that don't read my books because they're too dark for them. They like romance or cozy mysteries or westerns or . . . see? It doesn't matter. Own your work, what you love to write first. Please yourself and maybe one other reader will like the stories you tell. That's the best kind of reader. Thank them.
ever,
Justin
p.s. here's a shot of Commander Uhura and I taken a ways back at Emerald City ComicCon . . . she's a favorite idol of mine.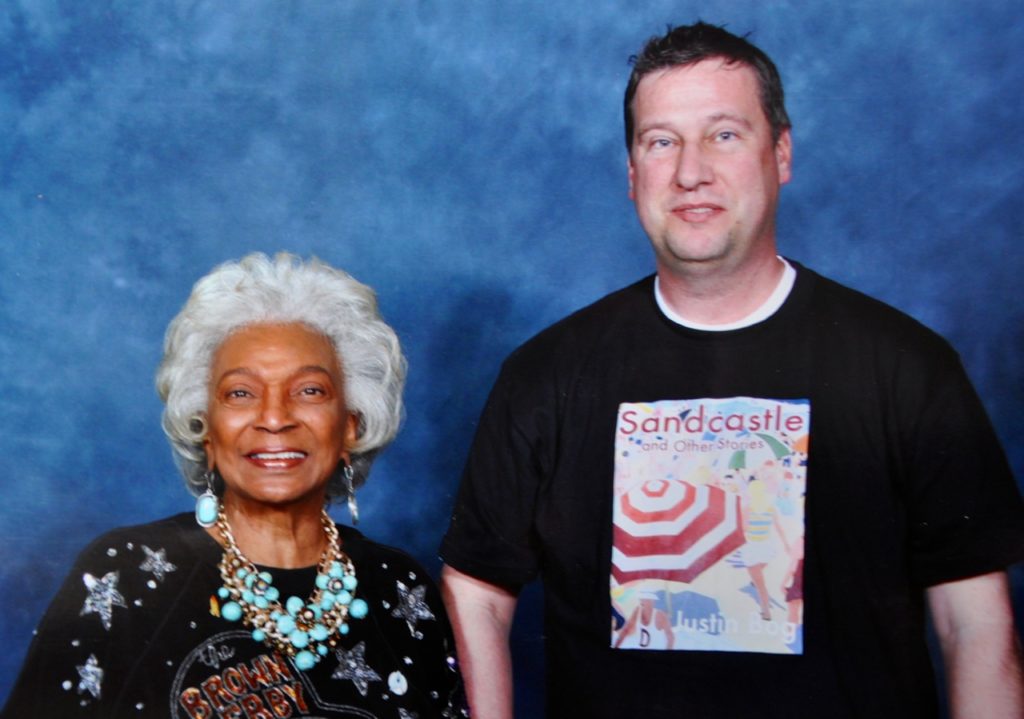 If you enjoyed this post, please subscribe to my blog and sign up for my newsletter (to the right). Follow me on Twitter @JustinBog and hit the Like button on my official Facebook Author Page: Justin Bog Author!
Lastly, for Apple/Mac IT, WordPress wrangling and multimedia Publishing/Editing Services, please contact the company that I use: Convenient Integration. If you need a new Author Website, please contact Chris at Convenient Integration. He works with the best!