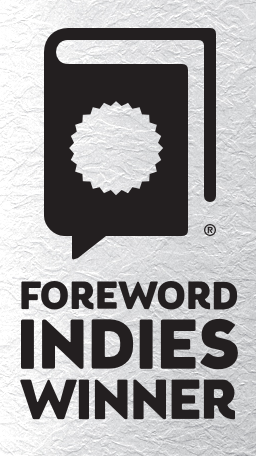 A return to Bog blog central today, Sunday, the end of July, when the climactic action in one of my favorite horror novels, The Ceremonies, takes place . . . certainly auspicious. Many wonderful, lucky moments occurred since my last post. Has it really been months? Wake Me Up won a second book award. This is the last since Wake Me Up was not entered for any further award consideration. Two for two is a kind reward for a novel that took over ten years to see print, with several twisty (twisted) stops and starts throughout the entire process.
Wake Me Up will be heading to Germany this October when the Foreword group takes it to the Frankfurt Book Fair, one of the largest in the world.  I'm hoping someone there takes interest and wants to procure foreign rights to distribute the novel. Since one of the pivotal characters in Wake Me Up heralds from a growing coastal town in northern India, I imagine a future filled with color, depth, curiosity, and kindness.
Because of this new book award seal, a Silver INDIES Foreword Book Award in the LGBT category, for novels, fiction, the entire concept of the front cover had to be rearranged to make the already busy front cover accept the award emblem without changing the focus. Mad Hat Covers received the seal and then went to work. The cloud of words, themes, places the story reveals, had to be shrunk and moved into a line to the left of the boy's image. The book award seal found a home on the bottom right corner. I like the book cover more now since the full image of the boy on a beach staring out into the ocean, faceless and filled with dreams, thoughts, as someone watches over him. If you've read Wake Me Up, you know who I'm speaking about, and it's not only one family member observing this moment.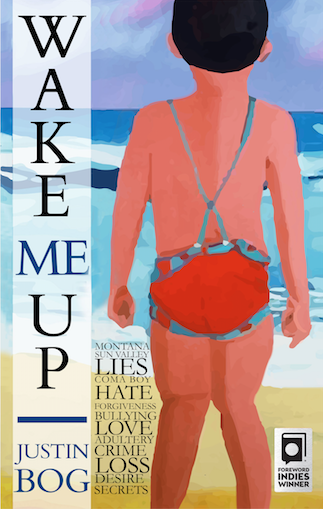 Here is the new book cover. This is its fourth change. Books come out with many different variant covers over time. I hope you like this one. Wake Me Up is available at Amazon in paperback and kindle eBook. If you purchase the paperback, the kindle version is free. The kindle version is now priced at $4.99, and the 412-page paperback is $16.95. There is also a new Reader's Guide of 20 questions for Book Clubs tucked away at the end of the novel!
ever and onward to better reading . . .
Justin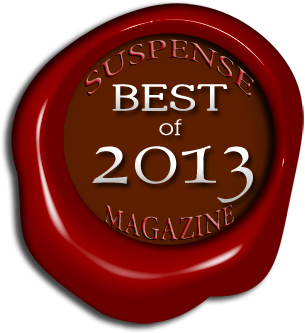 If you enjoyed this post, please subscribe to my blog and sign up for my newsletter (to the right). Follow me on Twitter @JustinBog and hit the Like button on my official Facebook Author Page: Justin Bog Author!
Lastly, for Apple/Mac IT, please contact the company I use: Convenient Integration.