Another week passes and it's all I can do to get the next chapter to you, faithful reader . . . opening with the first intermission and then Waltzcrop makes another appearance. Roger Compish is being twisted from within and without. I hope you enjoy this chapter. Please let me hear from you across any channel. The title change is official . . . A Play Demonic supplants The Play . . .
"We are all demonic!"—QUEEN STORMAG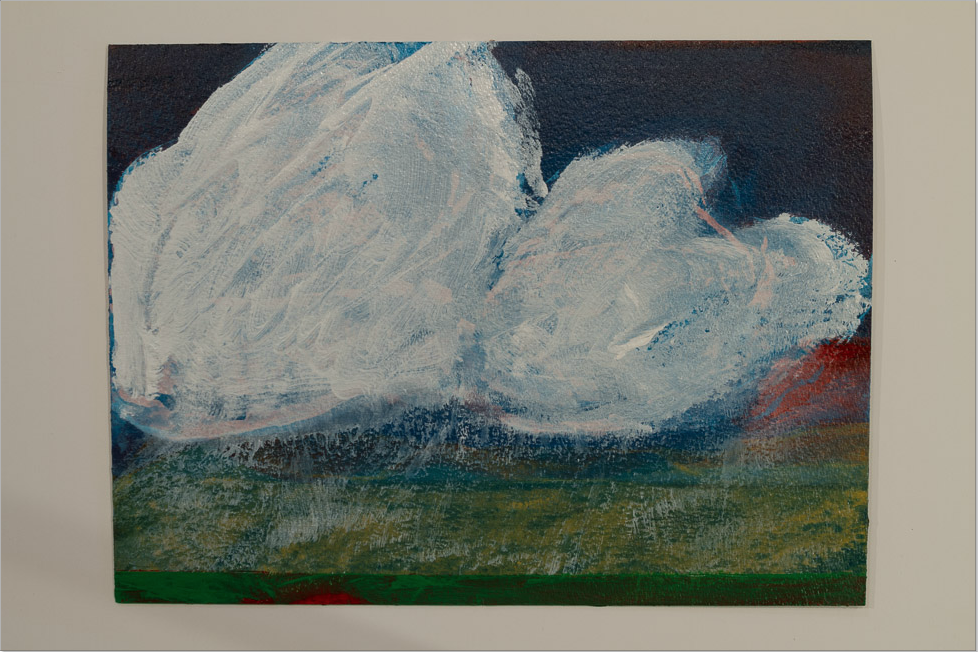 Another painting of my father's . . . this one I hope captures the November chill. To see more of my father's paintings (and my mother's too), just hit this LINK!
To read A Play Demonic (The Queen's Idle Fancy) from the very beginning, simply click HERE to reach Part 1! To refresh your memory by reading the last chapter, simply click HERE to reach Part 11!
*
A Play Demonic (The Queen's Idle Fancy) — Part 12
by
Justin Bog
*
Chapter 12
FIRST INTERMISSION
The rainfall would lessen a bit over the next few weeks, as promised, but it still dripped, delicate fog massing each morning and blocking Puget Sound views. By noon, the mist dissipated. However, several days remained gloomy as the Thanksgiving holiday approached; fireplaces and wood-burning stoves maintained a constant usage.
Please excuse this interruption. There're so many people living on Fidalgo Island, and only a few of them engaged with the theatrical crowd, the gaggle of amateur actors and actresses, choreographers, singing talent. Those who did interact, bought season tickets, tried to display a righteous matter-of-fact superiority, and proclaimed how they remained comfy, vital, in their golden years. Assisted living homes proliferated, a health care system flourished, a retirement community continued its loving and giving ways. See the brand new medical wing dedicated to Alzheimer's and Restless Leg Syndrome and how it sparkled, the employment office bustling with new hires. The expansions were bought with wine auction money, high end boozing it up for charity in the fall, and the Fidalgo Giving Tree Ball held court every Christmas Season. Give. Give. Give. One such glittery dance in the near distance, the locals wanting to be seen and to stand out, making sure the amount of each large donation received proper recognition. Bowing down implicit.
By the time the current Fidalgo Island Theater Ensemble staged its productions in the large historic building that takes up most of one block in the old downtown area, the publicity machine had been going strong for weeks and months. The local paper dedicated the usual space to each play, and currently was spreading the word about the Holiday Pageant and Christmas Chorus. Get your tickets at FITE's box office early! Usually, it's a sell out each year!
With the days passing into winter, the storms drenching the rocky beach shoreline, the spray chilled down to the bone when anyone ventured to the supermarket. Slow cookers were dusted off and stews bubbled away. Worryingly enough to be remarked upon over church spaghetti dinners for the unfortunate, more than an irritating misplacement of car keys, wedding bands, arthritis medicine, or a thoughtless absence from a Zumba class, forgetfulness seeped into the community. Roger Compish took his box of play copies home. He didn't answer the telephone and messages piled up. One from Kate Denisov: "Hello? Roger? I'd love to get a copy as soon as possible. There're rumors going round that some people have already read it. I insist you drop a copy at your earliest convenience. I'm getting more and more anxious. Curious too. Sorry to unload like this on your voicemail." Roger thought Kate couldn't sound less apologetic.
Forgetfulness and curiosity never mixed well.
Before making any further deliveries, Roger decided to read the play again and again throughout the morning and afternoon of his next Saturday off. He only read from the original, part of his mind never far from thinking about how wonderful the play could be, how meaningful, how it could change the community. When the knock on his front door came, he didn't even budge to answer the sudden unexpected visitor's needs. It could be someone sharing a new religion, after all, or a vagabond asking if he needed a cheap cord of wood.
The secure front door unlocked and opened.
Roger shivered as the freezing wind raced throughout the small cottage.
Frederick Waltzcrop stood there in the doorway, his hat dripping water.
"I've come for The Queen's Idle Fancy, Mr. Compish."
Waltzcrop moved into the small living area where Roger sat rabbit-like, in an illogical frame of mind—please, don't see me hiding here in plain sight—stationed in a corner recliner next to a wood-burning stove. Roger mumbled a line from the play: "You've come to loosen the ties binding the dragon's fire."
"Oh, yes, a fire more powerful than any you can imagine."
"The Queen will be watching, her servants have loyal eyes everywhere. The blaze an outcome most welcome."
"You've enjoyed the play." Waltzcrop held out his gloved hand, palm up, and Roger returned the ancient manuscript, sliding his fingers across the cover for the last time.
"It's one of a kind."
Waltzcrop tipped his hat to Roger and turned to leave.
"How can I be of service? Further, I mean. I'll do anything for the play, for you."
"All in good time."
"The Theater Director wants to meet you. I told him I'd ask."
"When the time is right. I must go. Make sure everyone reads the play. It will be a glorious undertaking."
"The most glorious."
"I almost forgot. Here. It's a prop used in many theatrical productions. I believe it's from the original staging. You wouldn't believe how I acquired it." Waltzcrop held what appeared to be a small—yet wickedly sharp-looking—dagger. Hardened steel, the blade a shiny mirror. "Hold your hand out."
Roger hesitated. He thought of being a rabbit once more, the dagger ripping, no, slicing, through his fur, severing arteries. Staring at the blade made him feel sick to his stomach. It pointed right at him. Waltzcrop's waxen skin glowed in the firelight as his fingers wrapped around the handle, sigils carved into the base, which extended an inch on either side. Waltzcrop, quick as an adder, grabbed Roger's right hand, turned the open palm and slashed the dagger across his skin.
Like rubber.
Wonder filled Roger's mind.
A replica. Theatrical prop.
He stared at his palm. Still, Waltzcrop had pressed so hard there was a faint impression, white, pale as funeral worms, just now fading. He felt a tingling sensation. There. It's gone.
"Your blacksmith will need it. Make sure you keep this safe. A lost dagger makes for a toothless serpent."
And Waltzcrop left the cottage while Roger shivered with excitement and dread in equal measure.
*
To read the next chapter, simply click HERE for Part 13!
*
Thank you for reading my weekly serial . . . more chills to come. Please share the story with your horror-loving friends.
best for curious dreams,
Justin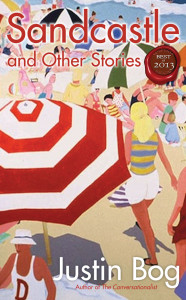 If you enjoyed this post, please subscribe to my blog and sign up for my newsletter (to the right), and Follow me on Twitter or Facebook!
Please visit the Buy Justin Bog Books page above to learn more about my stories. If you do end up taking a chance and read one of my books, and, if you feel so inclined after finishing any author's hard work, please write a review. It helps so much.
Subscribe to In Classic Style e-Magazine for tips on Travel, Dining and Entertainment.
Lastly, for Apple/Mac IT, WordPress wrangling and multimedia Publishing/Editing Services, please contact the company that I use: Convenient Integration.
In a week's time, the players would gather for the final dress rehearsal.