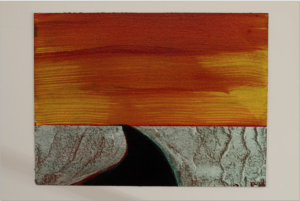 Continuing to delve into Wake Me Up in a variety of specific and observational ways, I hope you're enjoying these "background" questions and answers about my first literary crime novel. This set of five questions deal with the senses involved in the book, from sights, scene setting, to sounds, scents, tastes, and touch/textures involved in creating the world the characters inhabit.
Some sights to see in Wake Me Up. The story of the Bullet/Dakota/Webber families intersect, and locations, colorful, or fading, are plentiful . . . some used to heighten the narrative, and others to remind them that life is meant to be lived, even in the most static of positions, as the narrator knows well. Chris Bullet is in a coma after being viciously assaulted by four classmates wielding a baseball bat. That scene, set during a downpour, on slick streets of Middleton, Montana, begins to fracture the tale Chris tells, as much as his own physical body is fractured by the beating. Places the narrative flows? All the way to northern India, a coastal town filled with the sounds, scents of a seafaring marketplace, and then back to the dull long hallways of a Montana hospital. These needed the same amount of verisimilitude. Accidents of fate take place throughout the story. Trips to the Jersey Shore. Scenes where lives are discussed, the history that makes up a lifetime. Each character is an onion being peeled one layer at a time.
Some sounds to be heard in Wake Me Up. The birds calling in the backyard haunt the Bullet family. They are an annoyance at times. The sound of car windows shattering alerts residents of the Montana town that something horrible is about to take place. Traffic sounds throughout, of logging trucks raising the background noise during a holiday, the beeps of life-saving machinery in the hospital fill the rooms. And background dialogue is everywhere to be overheard by the narrator. The bark of dogs off leash in one seen draws the narrator to that place to witness an interaction between two stubborn gentlemen. Is there sound to be heard by the comatose? Do they hear what people are saying to them? Converse with Chris, a doctor says, he may hear you!
Some scents smelled in Wake Me Up. The heavy scent of candles is banished from Deepika's meditation chamber, but other softer natural scents take over there, lotus leaves, oils. The scent a storm brings to a community, a downpour, is there in the background of the book, which covers three days in a lifetime. The scent of rotting Chinese take-out is a recurring smell until it's cleaned up and the house aired out by one of the characters.
Some tastes/flavors shown in Wake Me Up. Tea is an important flavor throughout, with honey and milk, and it's offered by a few of the characters at different moments in the narrative. The family is disconnected, any talk of food is in the background. It's difficult to eat while comatose, but nutrients are given to Chris Bullet in this state. Alcohol, vodka, stings Geoffrey Bullet into a terrible state. Indian flavors are wished for and I'd love some curry potatoes right now.
Some touches/textures experienced in Wake Me Up. This is a different sense. Maddy is rigid in her physical shell, and is not a hugger. A strangeness is sweeping over her, episodes of physical weakness where she cannot feel and move regularly, where this causes her to stumble and fall, her vision to become blurry, her body to become immobile. Touch and texture are important to her the most, and when you read Wake Me Up, you'll understand why.
This takes me to the end of the fourth round of five questions about Wake Me Up. Next time I'll speak about the most epic thing concerning the situation in my first literary crime novel. Please join me here, and feel free to chime in with your thoughts in the comments below. I love hearing from you.
ever and onward,
Justin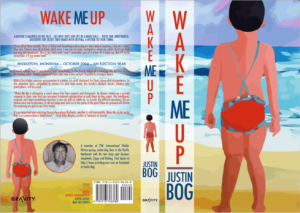 If you enjoyed this post, please subscribe to my blog and sign up for my newsletter (to the right), and Follow me on Twitter or Facebook!
Lastly, for Apple/Mac IT, WordPress wrangling and multimedia Publishing/Editing Services, please contact the company that I use: Convenient Integration.