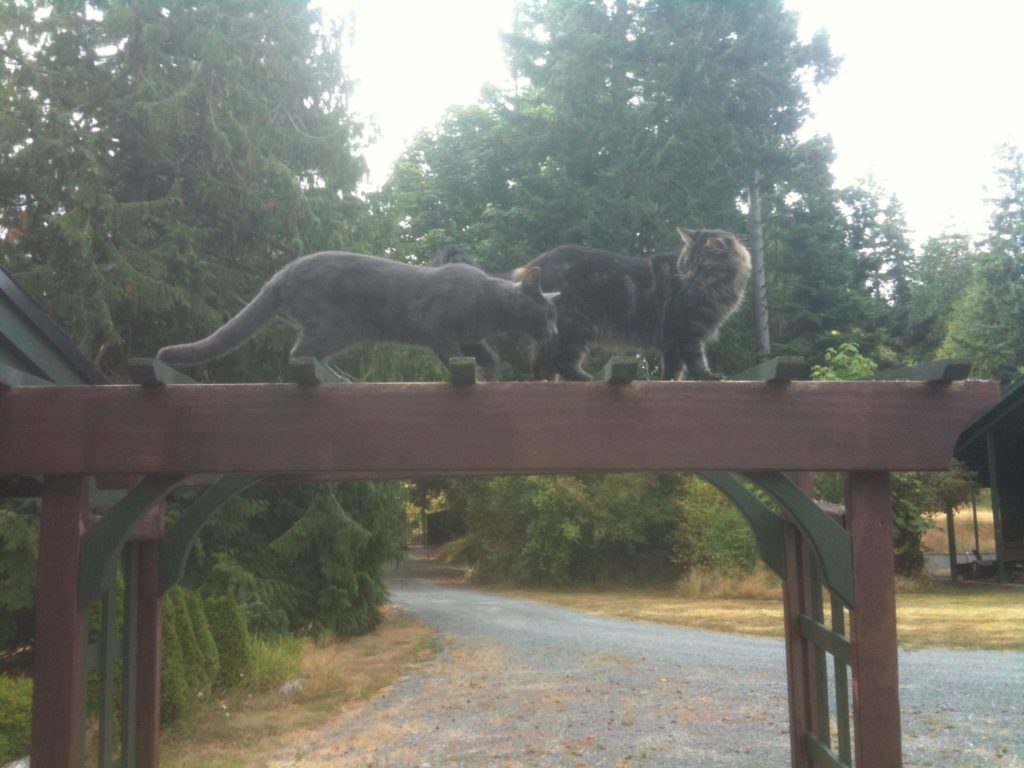 Eartha Kitt'n and Ajax The Gray wanted to share space with today's chapter of The Volunteer . . . they patrol the perimeter.
Hello all The Volunteer readers . . . this is a weekly endeavor of pure pleasure for me . . . a story that combines my love of subtle fright and supernatural occurrences with everyday life in small-town America. Part 2 of The Volunteer continues to delve into the life of a father and husband who strives to always do the right thing. This kind of perfection begins to eventually rot away, as in real life, and if not shaped in a positive way, the results can be devastating. Thank you for continuing on this writing journey with me. Please feel free to share your thoughts on the tale. I love to hear from any reader.
If you need to catch up, please read Part 1 of The Volunteer by clicking HERE!
The Volunteer—Part 2
by
Justin Bog
Janelle's parents, Dot and Arnie, couldn't be more different from my own. They lived in Hailey, Idaho, where Janelle learned tennis from a former satellite tour player, one of the local Sun Valley pros until his love of fishing pushed tennis to the back burner. Dot and Arnie, restaurateurs, owned an ever-expanding Idaho chain of Italian comfort food and pizza parlors. Everyone loves a good pizza pie!
I heard this all the time from Arnie, and he's correct. The ingredients cost remained low while the price for a simple cracker-thin crust pizza in the resort town now sold for over twenty dollars. Arnie always consulted with me about good business practices, and relished teasing me about my business-school glory since he was a self-made man who did it all on his own, moved to Sun Valley to be a ski bum back in the late sixties, worked every job for the Sun Valley Resort before learning the restaurant business from the head chef and mentor in The Lodge Dining Room. Arnie took to the craft of cooking like a duck to water, opened his first restaurant, Italian Valley—A Family Restaurant, with Dot, another former Sun Valley Resort employee and ski bummette, a year after they got married on top of Mt. Baldy and struck out on their own.
Proposals on mountaintops run in Janelle's family. My wife's parents remained a happy, wonderfully humor-filled couple and I loved them and stopped calling them in-laws years ago: they were my parents too. When Janelle's parents met my parents there was very little time at the wedding rehearsal for them to actually get to know each other well. We spend one Thanksgiving with my parents, the next with Dot and Arnie in Sun Valley. Every third year we save for ourselves, in our own home, so we can build our own family tradition, and then the rotation starts over again. Christmas we reserve just for us, but if any of our grandparents want to participate, spoil their grandchildren, they're more than welcome to use our guest bedroom. This happened more often each year. Our parents weren't getting any younger. Arnie spoke to me about selling his restaurants, he had five so far, spreading the family-run chain to Twin Falls, Boise, McCall, and one in Sandpoint. He'd put some money into making the interiors look cozier, dazzlingly family-friendly, while also expanding his wine and beer list to cater to the parents.
They approached retirement with a jaded eye, losing income and savings in the resort town once the recession hit the valley hard, watching second homes fall to foreclosure and short sales, friends walking away from their debt, leaving the homes for rentals in better places like Portland, Seattle, anywhere there were still people spending money, keeping retailers afloat.
"Running a pizza parlor is all we know," Arnie said, "what else would I do?" But Janelle and I see the arthritis in his hands, all that tossed dough, the repetitive motions, years and years of use. The retirement conversations brought a strain to everyone's tone. Dot held the final word on the subject: Let's talk about something else. How are my grandchildren?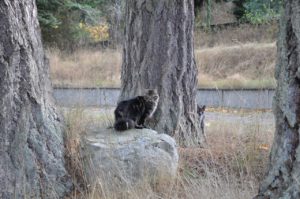 Three years ago, and three losing tennis seasons ago, with thoughts of my kids someday joining the tennis team, I wanted to make a good impression with Coach Martin. With my college tennis background I (earnestly) thought I could help. He told me he'd welcome me as a volunteer coach, that he needed the help. I went through the school-mandated background check, FBI fingerprinting, CPR and Concussion classes, and Coaching Hours seminars every athletic volunteer must undergo. Janelle teased me about what the background check would uncover, another wife, marriage, big secrets from my past I, heretofore, covered up with the greatest of ease. I reminded her that we met in college and how could I possibly be hiding a second wife, another family, right under her nose. I don't travel to work or take seminars and plan unexpected weekends away. Janelle's teasing grew in humorous proportion to how vehemently I denied everything, part of my own humorous response.
Janelle seldom picked up a tennis racquet after college. A lot of kids who excelled at the sport, the ones who played and played and played a large portion of their youth, tended to burn out even quicker than Janelle. Dot and Arnie's drive for perfection in business translated to their wish for their daughter to be a tennis phenom. She and I didn't complain about this. Tennis paid for Janelle's college scholarship. Arnie sometimes teased Janelle too boldly though, saying how proud he was of her tennis but when was she going to hit the courts again? I wanted Janelle to say: Dad? When are you going to lay off the pizza? (Arnie's weight gain in his later years concerned Janelle and her mother.) When I could convince Janelle to go rally with me, just hit tennis balls back and forth for an hour or so, used it for exercise, she still had a solid, aggressive forehand with a deep-hitting, kicking topspin, and an almost equal-in-pace, two-handed backhand. I never made her feel bad for giving up tennis. She wanted to raise our two kids differently, let them make choices on their own, and that's how they moved to swimming, even though I'd make sure I gave them early tennis instruction on summer weekends just to give them a good basis. Janelle never missed my subtle manipulations and said: I know what you're planning.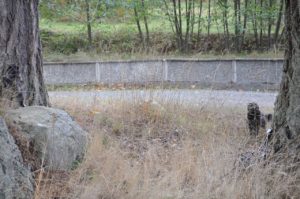 Along with her local 'islands area only' IT computer service, something she could run out of her home office, Janelle had clients across the San Juan Islands. She took the ferry to Orcas, Lopez, and Friday Harbor when businesses or families needed help remedying problems on their Macs. She was not into PCs. But with the economy tightening money belts she took on jobs, some very minor, all the way down in Bellevue, Lynnwood and other parts of Seattle (she'd be gone all day, spending three hours in the commute and come home drained). In addition, she began to teach lessons in harnessing Social Media for Businesses and gave tutorials. I was just happy for the free lifetime tech support.
I loved my wife.
As if she didn't have enough to do, Janelle joined a local gardening group and an environmental nonprofit charity that tried to buy up vacant land to preserve it against developers. I supported all of her interests, even if part of me wished she didn't loathe tennis now (she never said she hated tennis but it took a lot more cajoling and negotiating whenever we spoke about hitting the courts with me lately—just wait until she hears about Coach Martin and his new volunteer).
Coach Martin and I had a fair weather relationship, and sometimes irksome because he came across as too reserved and lax with his communication skills. Would it hurt for him to pick up the phone and call me to tell me about any changes in the schedule? Nope. That wasn't about to happen. I simply showed up and rolled with the punches. I only saw him in the spring and fall for the two tennis seasons, girls and boys separated, and rarely outside the court. I'd never met his wife or kids either, but he said they were fine whenever I asked how he and his family were doing, how old his three kids were, what he was looking forward to doing every summer break from the school grind. Like I said, he never emailed or called me to tell me of time switches. I had to find the team match schedule online, remember to ask him when the next day's practice started. I didn't travel with the team to most of the away matches since I did have to work, but I tried to make it to each home match and every single practice. I wondered if Coach Martin's lack of communication with me, his dogged volunteer, meant anything personal, but after three years, his behavior, as thoughtless as I found it to be, remained consistent, and I learned I couldn't take it personally.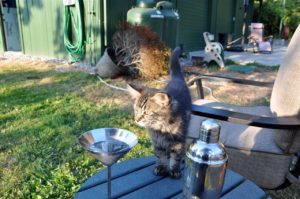 Coach Martin taught high school biology. Blessed with three grade school children of his own, he didn't have much free time, and his hair, sandy, always flew away from his head, unkempt. I felt the coaching job was just part of the school job for him, put a little bit more income in his pocket, which was all well and good. I didn't believe his heart was anything but 100% in the game. I seldom heard him raise his voice except to yell over the wind noise and joke with the players in lighter moments. He tried very hard and he committed to the hours on and off the court, the bus trips to the neighboring schools, a couple of them almost an hour away, and he always came prepared with a drill or a lesson, a roster of who played singles, who loved doubles, who could play both. The kids loved him and he made them laugh, have fun on the court. He was gregarious too. Everyone communicated differently and it was nice to be around someone so unperturbed by everything around him. That's what I kept telling myself, but please, guy, talk to me, keep me in the loop.
Each high school Varstiy team match consisted of four singles matches and three doubles matches, ten players. First singles was the star position, with second, third and fourth singles trying their best to improve enough to challenge for a higher position during practice matches. Same with first doubles since that also was the highest placement, and doubles was a very different game from singles. In college all players have to play both singles and doubles so I encouraged the coach to teach the students both game tactics. But I truly believed there were singles specialists and doubles specialists. Tennis players in our country played more doubles and by a much higher ration even though people tended to give all the glory to professional singles players. Doubles players always get shunted to early morning television hours if televised at all, and I did see this slowly changing with The Tennis Channel showing more and more doubles matches. The number one doubles team in the world came from the USA several years in a row, and they reached star status without making a dent on the pro singles tour. Pick what you love to do and do it well.
~~~~~
And that's a motto I tend to follow: pick what you love to do and do it well. Failing at that, pick yourself up and begin again. Love what you do.
If you'd like to continue reading the story, please click HERE and begin reading Part 3 of The Volunteer.
If you'd like to read another weekly serial, A Play Demonic (The Queen's Idle Fancy), a story of supernatural persuasion and a cursed theatrical play, please begin by reading Part 1 by clicking HERE!
There's so much more to come . . . please stay tuned, and sign up for my newsletter to the right! I thank you.
Ever and onward,
Justin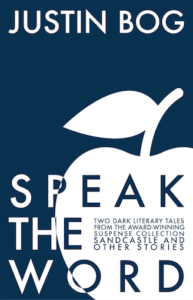 If you enjoyed this post, please subscribe to my blog and sign up for my newsletter (to the right). Follow me on Twitter @JustinBog and hit the Like button on my official Facebook Author Page: Justin Bog Author!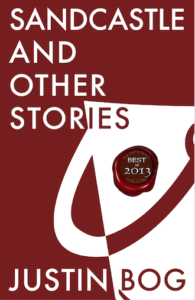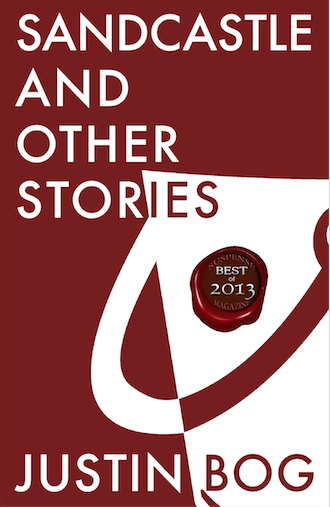 Lastly, for Apple/Mac IT, WordPress wrangling and multimedia Publishing/Editing Services, please contact the company that I use: Convenient Integration. If you need a new Author Website, please contact Chris at Convenient Integration. He works with the best!