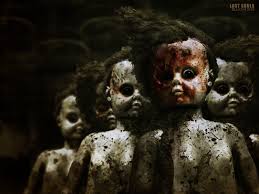 Meet the coach from Hell . . .
This is the latest installment of my ongoing semiweekly horror tale, The Volunteer. I hope you are enjoying the introduction to this mystery-soaked coach, a new volunteer on the courts of a small island high school's girls tennis team. It's February, and practices have begun, conditioning exercises commence—the most devious kind. Stay tuned. If you wish to chime in with your thoughts, they mean a lot.
To read The Volunteer from the very beginning, please click HERE to find Part One!
To refresh your memory, please click HERE to read Part 4!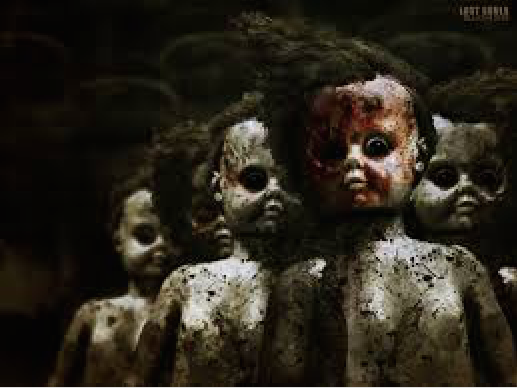 ***
The Volunteer — Part 5
by
Justin Bog
***
The first instant caveman reaction I had: someone new was trying to horn into the place I'd been cultivating for the past three years. I only knew about the first day of practice because I kept in sporadic touch with Coach Martin through texts and emails. I understood why Coach Martin didn't communicate well. It wasn't strange. He had a young family of his own, taught his classes, graded tests, and planned lessons. It's the way he chose to handle his coaching duties. I thought I'd earned a place in his inner circle and he'd consult with me about the choices he made, the roster, what the kids needed to work on. I wondered if I'd become a third wheel, if there were enough coaching chores, the small tasks, for me to really help with, to make a difference. Even though I'd only volunteered for the past three full seasons, the team stuck to a losing record for the past seven seasons. The major reason? Our team filled a roster made up with seasonal players, not club kids like most of the other regional schools' teams. The Coach probably wanted to turn that around, brought in another expert, and the guy (it's there in a flash) came off as so instantly no-nonsense I assumed he must be a heckuva tennis player in his own right. Most tennis players are perfectionists, and this is both a strength and a dispiriting weakness. Tennis isn't fair when played by the unscrupulous. There's often a lack of honor in any game playing. These are in the minority though. A parent guides. A coach lends his or her experience to build character. Life isn't fair, and a volunteer can set a good example.
From last year I watched the incremental upward rise in ability of the top three singles players, Melinda, Phoebe, and Nancy, in that order. Melinda, driven with dreams of community college tennis, worked hard as the kind of standout tennis player any of the local high school teams would love to have on their teams. Now a senior, Melinda made it to the semis of Districts last year, when only the top two moved forward to the State Championships. This year the top three would go to State and I hoped Melinda could keep improving, and gain a spot. All three of the singles players looked fit running the drill, and singles players needed to be fit to last three sets running and covering the entire court. The top doubles players needed the conditioning because their reaction time and court coverage, more in tactics, strategy, became a key component along with a strong bond with their doubles partner. They needed the breath to keep approaching net, up and back, up and back, inhaling properly, exhaling when they made contact with the ball. Singles tended to be more left to right, a lateral game, right to left along the baseline, and points were usually decided by the person who failed to keep the ball deep. Any short ball in singles (and doubles) is a weaker shot and the better players are able to move in and hit a winner off that defensive return.
So, silence reigned on the court, deepened. The new volunteer stood there waiting. I don't know for what purpose. The last five girls, the slowest girls, still had astonished expressions on their faces and I wondered if they'd show up the next day.
"You now have a contract," said the new volunteer. Coach Boatman continued in his even, deep, monotone. "A contract to improve over the coming practice weeks. I am here to help you achieve your goals, and you will improve . . ."
Or else…
That was my immediate thought as Coach Boatman stepped back and allowed Coach Martin to begin his introduction to the team.
"Thank you all for coming. This is the beginning of a new and different tennis season. Coach Boatman and I will be putting you through the paces with a new program based on his motivational teachings. He's a former top college standout and has spent most of his time since helping tennis players reach their true potential."
I listened intently and felt kind of hurt that I hadn't been consulted about this new shift in designing a change. Coach Martin hadn't even been able to look me in the eye yet. What was I going to do? Hand tennis balls to the new volunteer like a toady sycophant?
I couldn't take it anymore and interrupted with a question that had also been on my mind?
"Where's the Junior Varsity?" Again, usually the first day of practice was for everyone, all the girls who wanted to go out for tennis gathered and the Varisty and JV coaches and I would watch them hit enough to divide them into two squads. The JV coach, Rick Somar, a retired Government teacher who had kept his coaching gig because he also loved tennis, wasn't even present.
"With this year's school budget cuts, we had to let the JV team go," Coach Martin said. "There wasn't enough money for separate school bus trips." Almost as an afterthought he added: "Everyone, this is another volunteer, Coach Worthington. You'll respect him as well." (Did his tone add a bit of mockery there? I'm not making this up.) He ducked his head and then got back on track, "We're lucky we kept a varsity squad."
The new volunteer interrupted, "And you girls think that way. You are very lucky. Each and every single one of you isn't safe yet. You have to show us today and the rest of these warm-up practice weeks that you deserve to be here. There's only room for ten players and a couple in reserve for exhibition matches. That raises the number to fifteen, and there are twenty of you here." He stared at the five girls who finished last during the opening sprint races. "That means five of you will be cut by the time our first team match against Sedro-Woolley arrives."
He sounded sad, but I didn't know why. There was a strict no-cut policy for sports teams in play. This year was starting strangely, too strangely for my liking. I could play well with others, other cock-of-the-walk men, who had to relive their glory days on the fields of their past by coaching kids again, never really talked locker room talk, but understood it was just men letting off steam away from the normalcy of life, a time to be ribald boys again.
"I am Coach Boatman and that's how you address me. You will respect us," and he pointed to Coach Martin but, again, forgot to then point in my direction. "This is the first time I will ask this question and I'll ask it again tomorrow: If you want to leave the team now there is no shame. We understand. Your coach and I. Do you want to be on the Varsity Tennis Team? You've just gotten a taste of what this new season will be like, and this season you will improve your game."
Or else . . .
Those two words kept repeating again in my mind and the gooseflesh along my arms under my heavy spring warm-ups wasn't because of the February chill. The clouds raced above us heading to the North where the oil refinery, built on a spit of land bordering the Sound, chugged out in wide billows from the smokestacks.
I hadn't been included in Coach Boatman's We, and I wondered if Coach Martin had even mentioned me before now because it's so obvious they had met up several times to plan their new regime. I'd always thought my college experience and the way I interacted with the kids was good enough for Coach Martin.
But your teams had lost . . . 
"Now," barked Coach Boatman, I couldn't help but continue to think of him as only The New Volunteer and he knew this too. "You girls need to appoint a Team Captain, someone we can communicate with, someone who will motivate each member on a peer level, someone who will sometimes have to confer with Coach Martin and I about team rules of play, meeting times, changes in transportation to away matches, uniform orders, school team photo sessions for yearbook, bureaucracy, and this needs to be someone we can trust. We'll give you five minutes to choose. Hop to it."
The girls stood and huddled together, but they couldn't have been more subdued about it. Did they think this new guy was as strange as I did? Felicia rolled her eyes when I looked at her, my face an open book. The girls knew each other from the past seasons and the team captain was usually a senior girl, someone who had put in the time so it wasn't surprising when only a minute later Melinda walked away and up to Coach Martin.
"I'm the new team captain." She said this a bit defiantly, and I liked this hubris in the face of the new volunteer's authoritarian tone. Melinda played first singles. She was the natural choice.
***
Until next time . . .
ever,
Justin
p.s. and check out my first literary crime novel, Wake Me Up, about a terrible crime in a small Montana town that shakes everyone up . . .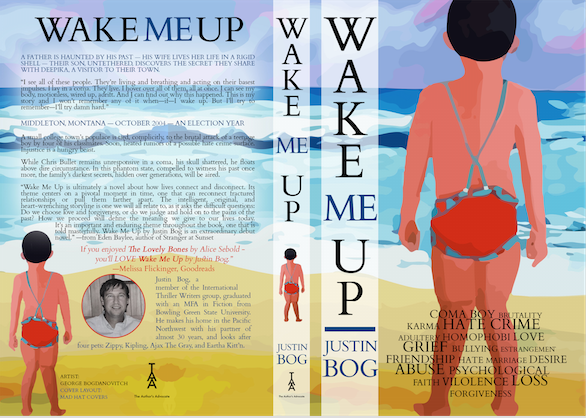 If you enjoyed this post, please subscribe to my blog and sign up for my newsletter (to the right). Follow me on Twitter @JustinBog and hit the Like button on my official Facebook Author Page: Justin Bog Author!
sandcastlesmallerphotoLastly, for Apple/Mac IT, WordPress wrangling and multimedia Publishing/Editing Services, please contact the company that I use: Convenient Integration. If you need a new Author Website, please contact Chris at Convenient Integration. He works with the best!