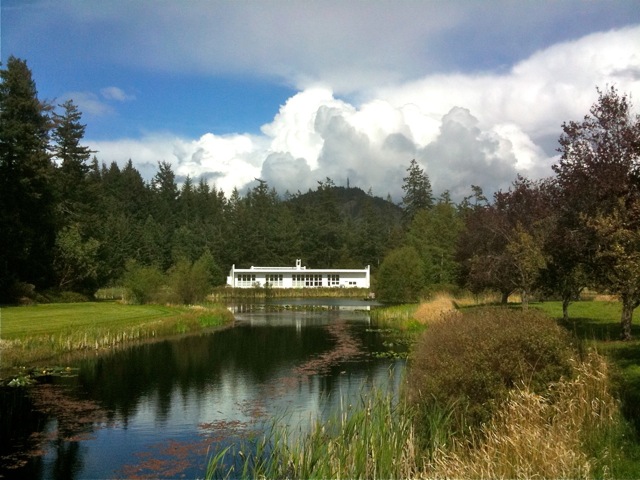 This week I decided to reread a couple older books along with my pop culture book pick of the moment, Neighborhood Watch by Cammie McGovern. This page-turner, a meditative glimpse of a suburban neighborhood beset by tragic circumstances, tries to dig beneath the surface of guilt and innocence and finally reveals how both can warp the best of intentions.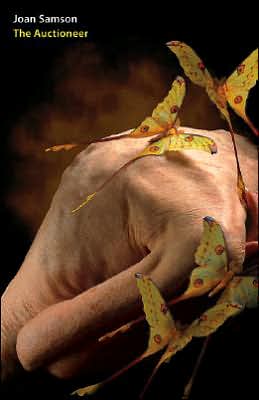 The two modern classics I'm encouraging you to go read right now are Flicker by Theodore Roszak and once more, The Auctioneer by Joan Samson. I know I mention The Auctioneer frequently; I picked it up and reread it again in one night and it still gives me shivers. Perly Dunsmore has to be one of the most entertaining characters created in fiction in the past fifty years. He is charming to everyone, always has a kind word to say to the ladies, their children, as he's taking everything from them for auction; his wonderful dog, Dixie, a golden retriever, his constant companion, a way to charm the children into following him down a treacherous path, showing the world that good dogs can also be loyal to bad men. The writing is very crisp and clean, the dialogue of the farmers and their wives in the community so realistic it was as if I was eavesdropping on all of their fearful conversations. For more of my thoughts on Joan Samson's The Auctioneer, press here!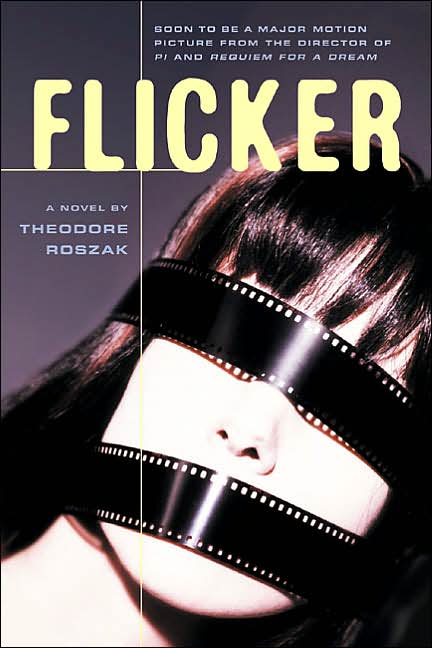 Flicker is a big, sprawling book about many many things but centered around the main character's love of films (the author's too). The author passed away in July and was a counter culture writer of the late sixties as well as a passionate writer of ideas. His characters are richly detailed and fully formed and we readers follow them into their own heart of darkness, centered on a secret conspiracy flickering both light and shadow around the world. The book is compared favorably to The Name of the Rose. To read my In Memoriam post on the life of Theodore Roscak, press here.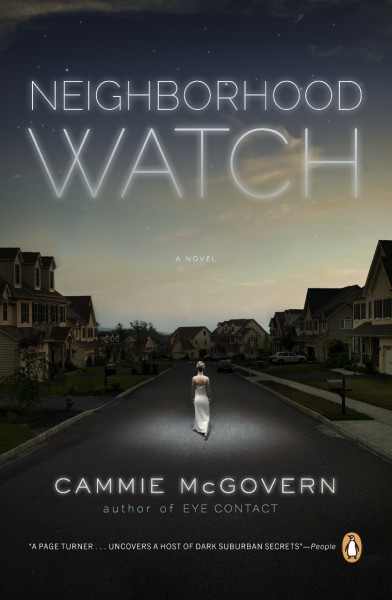 Neighborhood Watch opens with this line: Violence in the suburbs is not accompanied by the sounds we associate it with in cities. And from there the author, Cammie McGovern spins the tale of the unfortunate Betsy Treading, who, after spending twelve years in prison for a crime she didn't commit, is released when new evidence comes to light. She must go back to her old neighborhood to try to put the pieces from her lost memory together and begin to solve the murder of her neighbor, meet the people who turned their backs on her and allowed her to confess to a crime she didn't commit. Betsy walks in her sleep. Her fingerprints are all over the crime scene; there is blood on her nightgown, and Betsy starts to believe she must've committed murder while wandering one night. I love books that portray what lies beneath the perfect surface of a community, show that the nice neighbors may be hiding secrets that would startle everyone if revealed. Why would a woman confess to a crime, serve time in prison, and then begin to believe she is truly innocent? Implausible as this situation sounds, the author made me believe it really happened, and you will follow along to see how she did just that and wonder at the intricate relationships of the people who attend the neighborhood watch meetings.
Cammie McGovern was a Stegner Fellow at Stanford University and has received numerous prizes for her short fiction. She is also the author of the 2006 novel, Eye Contact and The Art of Seeing. Her books are available in trade paperback or eBook.
I know you'll enjoy this literary mystery as much as I did. Just keep reading, and enjoy, Justin
It's been twelve years since I lived on Juniper Lane and we watched one another's lives through windows that opened up like TV screens onto the street. I suspect the houses are no longer identical. Additions have been built. Exteriors painted alternate earth tones. I expect it's no longer possible to park in the driveway of the wrong house and believe you are home.
When we first moved onto the block, we stood taller than the trees planted on our front lawns. From the highway, our street looked like an oval of Monopoly houses dropped down in a cornfield. We moved here imagining strollers and children's toys littering the driveway. We pictured sprinklers going, muddy footprints and messes we would one day yell about. We bought these houses assuming the unsettling newness would give way to something else, something more. That was the point, we thought. What we would bring to the identical beige our houses were painted. Life. Mess. Children. But then nothing transpired as anyone planned. For a while it was better than we imagined. And then it was worse.
–an excerpt from Neighborhood Watch by Cammie McGovern and published by Penguin Books.
Please subscribe to a writer's life &
Follow me on Twitter @JustinBog.
Check out the new Travel, Leisure & Culture magazine In Classic Style.