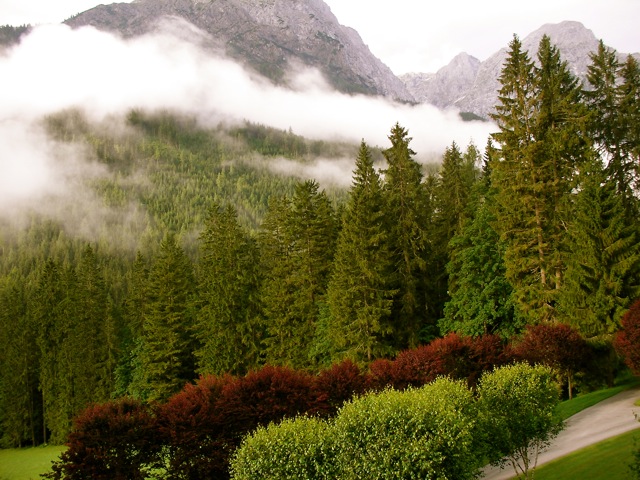 I love movies almost as much as I love books, and when a great book is made into a film, all the better, even if these adaptations rarely elevate the material, with a few exceptions. I thought The Hours (click to read review), Where the Wild Things Are, Remains of the Day, The Silence of the Lambs, Brokeback Mountain, The Harry Potter films, The Lord of the Rings, and Jaws, made the rich source material better for varied reasons. The way to make a great movie taken from a short story or a dense narrative improves when a canny screenwriter is hired, a talented cast is gathered and a great director yells 'Action!'
Some recent misfires in the book to movie adaptation that almost got it right: The Lovely Bones, because, although the cast was terrific, the visuals of the afterlife were a bit too twee and therefore had a lesser emotional impact than the novel, and Something Borrowed, a movie that came from a best seller that couldn't improve the self-centered characters on film, and Angels & Demons, which turned a book that was better than The Da Vinci Code into a tedious event movie; ditto for The Golden Compass, coming with so much promise, saddled with a backlash from organized religion, and, nevertheless, a movie I tried so hard to like. Polar bears are my favorite animals and they were the best thing about this adaptation. It was needlessly confusing and lagged so much I remember checking my watch five times.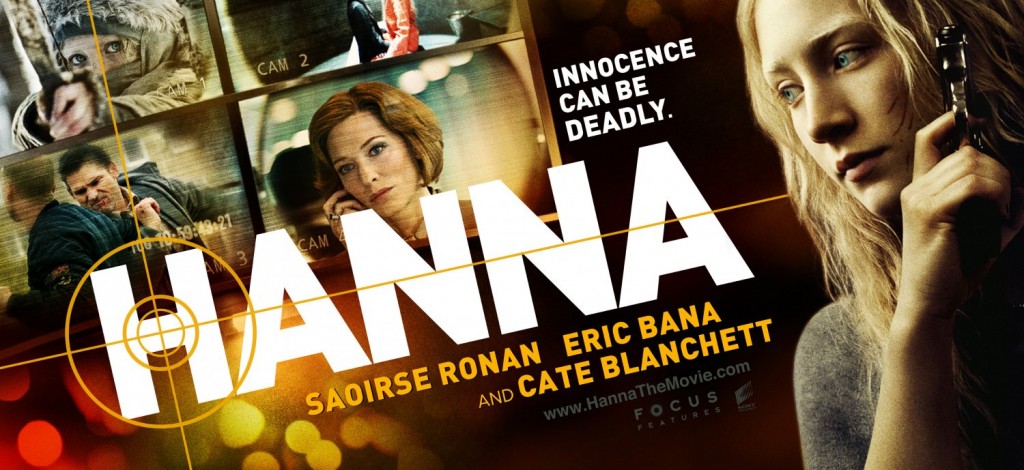 Although there is no source material for Hanna it made me want to find the book version and read it, which is a true accomplishment. Pulp Fiction and Donnie Darko are two films where afterwards I sought out the screenplays to read, a form that seldom excites. Joe Wright, who made the excellent, and most recent adaptation of Pride & Prejudice with Keira Knightley, directed Hanna and made the story of a father protecting his unusual and unusually gifted daughter into a potent yet contemplative combination of action film meets fairy tale. Even the trailer for the film starts with: Once upon a time…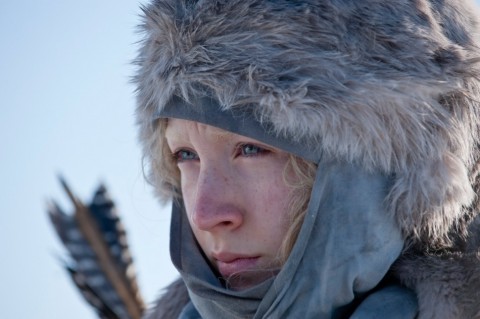 Hanna is an instant classic because it engages the audience in a simple story that unfolds into a puzzle box, where secrets are revealed at every turn. From the opening shot of ice flows in Finland, the director pulled me in as this shot turns to Hanna Heller, a 16-year-old girl, played by Saoirse Ronan with promised intensity and depth of feeling, hunting with a bow and arrow. Afterwards, when her prey is looking her in the eye, the first line of dialogue is spoken, "I just missed your heart." and I knew I was watching something special.
Eric Bana plays Hanna's protective father, Erik Heller, who has hidden her away for some unknown reason. Marissa Wiegler, played by Cate Blanchett, is as rigidly evil as a Terminator, but one that wears no-nonsense suits and sports a twisted southern accent. She is a ruthless intelligence agent whose sole purpose in life is to track Hanna and kill her before her past can be exposed to the world. It's a real treat to watch these three actors at the top of their game, along with the supporting cast who bring real levity to some of the grimmer moments. A stand-out actress is Jessica Barden, from Tamara Drewe, who plays the goofy-in-a-very-likeable-way Sophie, someone Hanna meets on her journey and befriends. There is tension in even the calmest moments, a ripple of emotion across an actor's face, which uncovers the mask that hides a character's true feeling.
Hanna will be released on dvd in September but may still be playing in some theaters if you're lucky enough to see it on the big screen. It is rated PG-13. Off to the movies, Justin.
P.S. Austrian alps here in two photos that capture a similar atmosphere but not used as a location in the film…but Hanna is set in several European locations and the coldness within some of the characters makes this the perfect setting (in winter of course;) . . . The opening scenes were filmed at Lake Kitka in Kuusamo in Northeast Finland where sometimes the temperatures on shooting days dropped down to -33degreesC; from there the shoot travelled to multiple places in Germany and Morocco. The soundtrack by The Chemical Brothers is propulsive and helped add to the chase scenes. The best compulsive combination of action and music since Run, Lola, Run.
Hanna
Director: Joe Wright
Screenwriters: Seth Lochhead and David Farr
Story: Seth Lochhead
Cast: Saoirse Ronan, Eric Bana, Cate Blanchett, Tom Hollander, Olivia Williams, Jessica Barden
Original Music: The Chemical Brothers
Cinematography: Alwin H. Kuchler
The photos of Saoirse Ronan are sole property of Focus Features. I do not claim ownership of any photos associated with the film Hanna.
Please subscribe to a writer's life & Follow me on Twitter @JustinBog.
Check out all the latest tips on travel and culture at In Classic Style.