What I was in this beginning,
now feels like my end.
Evolution.
Pollution.
Bittering my flesh.
Is letting go just forgiveness?
I hope so.
Because in this circling fire
of start to finish,
my eyes are red rimmed
and my timing is flawed
— from the poem Your Page & Mine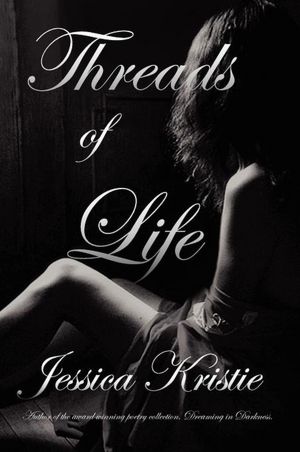 Open to any page of Jessica Kristie's new book of poems and you will fall under her created spell. These poems talk about life, loss, grief, meaning, pain, wisdom, and life lessons with passion in an open and honest way that still shocks me — mesmerizing. The work is beautiful, and I hate describing anything with such a pat word. What does beautiful mean? There is a dark beauty to the language, the way Jessica places a thought, makes me see something new in an old and fading image or mindset. Wow.
The danger of being lied to. The fear of being abandoned. The hurts of deception.
Pitfalls that lie dormant behind shiny smiles and sparkling eyes. The ones that promise cradling — and whispers to sleep. Then swim in shadows and open doors that should have forever remained locked.
— from The Lies of Lightning
How do you get to a place of peace? Gratitude is an easy new-age word to bandy about. So many do, and fall into traps when the word is overused and loses meaning. It becomes a mask to hide our own insecurities. Jessica Kristie's work reminded me of my own brittle insecurities through her poetry, and this is a tremendous gift — to make any reader feel, to respond, and search for forgiveness as well. The interactions people have, the life we lead, some beginning, others ending, are spoken about in a direct way. I loved the poem Toxic because it hinges on a relationship that evolved to the point of separation.
Threads of Life is divided into four sections: Fraying Threads — The Darkest of Threads — Threads Unraveled, and finally, Healing Threads. Although this collection of poetry is a continuation of her first book of poetry, Dreaming In Darkness, it isn't necessary to have read those poems first, but I recommend you seek out Jessica Kristie's books and add her to your list of must-read authors. She writes clean, clear, raw and honest poetic lines, and often dips into very heady prose poetry configuration, the words, images, flowing out in streams. As the book progressed, the themes of abandonment, loves lost, relationships torn asunder, bruised lives then coming to realize purpose, healing, made me go back and read the work a second time. Jessica Kristie is a talent to watch.
These aren't the school poems I grew up studying. They are new and filled with turns of phrase that had me rereading. I read a poem each night. That's just the way I like to read poetry and short story collections, since I want to picture each theme, image, character's voice as one entity before moving onto the next. Threads of Life can be read, as most poetry collections can be read, very quickly, one after another, but sparsing them out over the last couple months has been enlightening, and kept me in Jessica Kristie's world, her mindset — a very curious and fine place to be. I can't wait for the next book Kristie writes, which is rumored to be a novel. Check out her first collection of poetry as well. Equally thrilling.
The moon is gone. It left me hours ago; it claimed to have somewhere to be. It reminded me of you with your unknowing, but romantic movements across my body. Leaving shimmery trails of lust along each curve. You made me smell of desire as I walked aimlessly through the rest of my day. Pretending your touch meant little beyond the secret castle where we had lain.
I need more time to design a coat of meaningless movements — to match your clothing of forgetfulness. We will look our best as we mold and merge deeper into a world of deceit. 
Playful, but still . . . deceit.
I need more time to paint on a smile as you kiss my neck for the last time — to match your smirk of satisfaction.
Sweet, but empty.
Time continues to evade as my need swells in your hands.
Oil burns clean in this room so dark . . . unseen. I blister and boil in a crude batter of selfishness and sin. I belong to you in a way that breaks my soul in two. Compartmentalizing my existence as a way to freedom.
Freedom from guilt.
Freedom from desire
Freedom from loneliness
My faith beats whispers to my heart. I know where truth and freedom really lies; that welcomed thorn has never left my side. I will return, as I always do.
For now, I speak of my moon that leaves, and my hands that weep memories of a skin melted in yesterday's linens. A heart that searches for more than your coal-stained hands and my oil-mended skin. I will speak of a world that doesn't exist outside the walls of my bone and the vision of my own eyes. I beg for you to reach through. You have yet to linger long enough, but I am the sky that houses your existence — you always promptly return. Keeping me close, a slave to your beams. Exactly where you want me to be.
— Lingering Moon by Jessica Kristie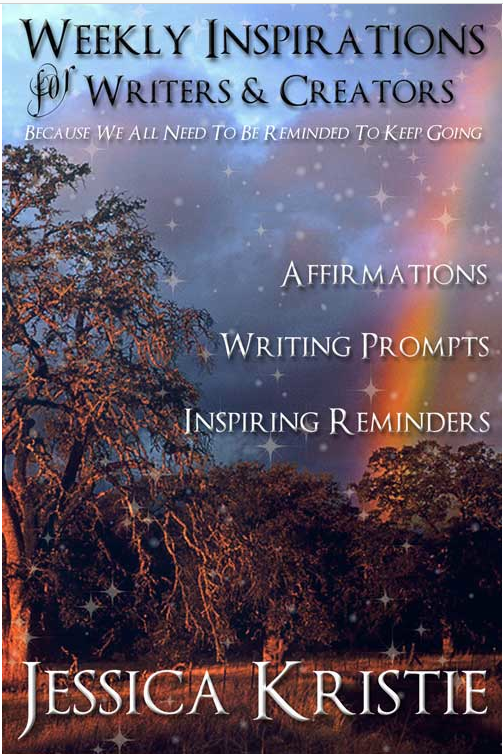 Jessica Kristie also released a wonderful little book to help Writers and Creative types: Weekly Inspirations for Writers & Creators. This is available as an ebook. Jessica's two collections of poetry are available in print and ebook at most book retailers. Find at Amazon too: Dreaming In Darkness and Threads of Life.
Please follow Jessica on Twitter @jesskristie. And read more of her writing by visiting her blog by clicking HERE. Hit the Like button on Jessica's Facebook Author Page HERE.
So many books to read this season, and I have already finished reading many thrillers and beach books. I will share those titles very soon.
Best always, and happy reading,
Justin
All content belongs to Jessica Kristie and was reprinted here with kind permission from Winter Goose Publishing.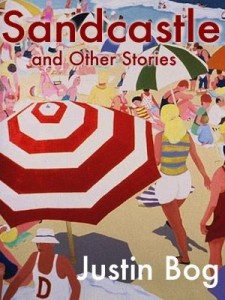 Please Subscribe or Follow A Writer's Life Blog and sign up for my newsletter to the right.
To buy or download a free sample of Sandcastle and Other Stories for kindle readers or for iPad, PC, Mac, or iPhone with the kindle app, click on the book cover to the right. While at Amazon, please hit the Like button. It's a great way to show support for your favorite authors and their books. And please leave a review if the book hits you well.
Follow me on Twitter @JustinBog. Please hit the Like button on my Author Page on Facebook by clicking HERE.
Subscribe to the e-Magazine In Classic Style for tips on Travel, Dining, and Entertainment.
For Apple/Mac IT, WordPress wrangling and multimedia Publishing/Editing Services, please contact the company I use: Convenient Integration.