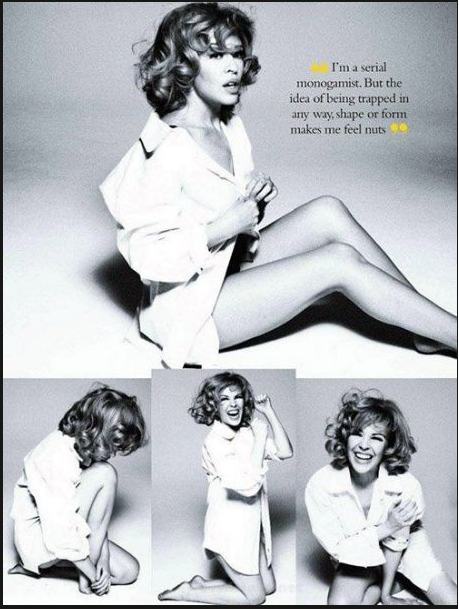 Kylie Minogue hit the airwaves in the late 80s with the throwaway pop ditty, I Should Be So Lucky. It is a happy pop song that I remember because I couldn't get away from it that year, and it stayed in my head. There was an earnestness in the delivery that grated. I was, and still am, a huge fan of Madonna, Cyndi Lauper, and other pop and dance singers from that era who have had lengthy careers, but I wasn't a fan of Kylie's early work. That changed when she released another song I couldn't get out of my head in the late 90s, titled appropriately enough: Can't Get You Out Of My Head — as if, all along, Kylie was a Svengali, directing her listeners from the very beginning to not underestimate her staying power. Kylie has turned into a real force in pop and dance music – and she's transformed herself into an engaging, charismatic, live entertainer.
Here is her new single, Timebomb. It has that infectious chorus and Kylie shows she can keep up with the new ruling class of singers and entertainers. She is celebrating 25 years in the music business this year and Timebomb is a fitting release in the dance realm that shows off her strengths.
From America's Got Talent, here is a live performance of Kylie's single, Get Outta My Way, off her Aphrodite album.
http://youtu.be/8XK1Ni9jFTQ
French and Saunders, the duo behind Absolutely fabulous, spoofed Kylie's I Should Be So Lucky song, and this is the version I prefer:
Thank you for reading and listening,
Justin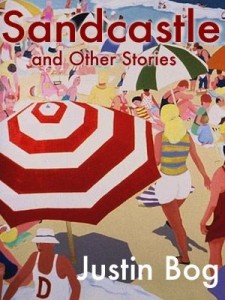 Please Subscribe or Follow A Writer's Life Blog and sign up for my newsletter to the right.
To buy or download a free sample of Sandcastle and Other Stories for kindle readers or for iPad, PC, Mac, or iPhone with the kindle app, click on the book cover to the right. While at Amazon, please hit the Like button. It's a great way to show support for your favorite authors and their books. And please leave a review if the book hits you well.
Follow me on Twitter @JustinBog. Please hit the Like button on my Author Page on Facebook by clicking HERE.
Subscribe to the e-Magazine In Classic Style for tips on Travel, Dining, and Entertainment.
For Apple/Mac IT, WordPress wrangling and multimedia Publishing/Editing Services, please contact the company I use: Convenient Integration.