But first a word from your film sponsor: A very happy Memorial Day to you and your extended family – may your thoughts be with those who served and those who still protect.
In 2011, not even the committed and engaging actor, Ryan Reynolds, who was so willing to put on those green tights, could help save Green Lantern. Other notable box office bombs of last year were: Mars Needs Moms, Conan The Barbarian, and The Rum Diary.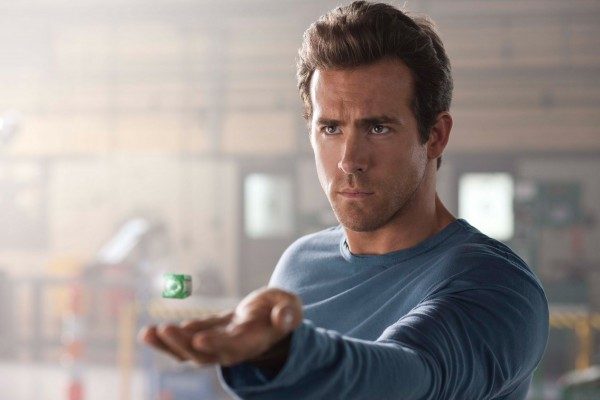 The biggest box office bomb of 2012, so far, the one that toppled the head of Disney? John Carter. This film was dead on arrival since its first trailer hit the airwaves. Not even a Superbowl ad could help build excitement. Are people better off staying home? If any of you liked John Carter, tell me why in the comments. I liked the Traci Lords and Antonio Sabato, Jr. version called Princess of Mars; at least the cheesiness played much better (please rent this 2-star movie tonight, or don't; it is pretty bad too).
Despite the growing number of displeasing film releases, there are many fine distractions across the pop culture landscape. And The Avengers has stormed into theaters to turn things around for a better Summer. I try to dip my feet into all parts of the entertainment pond. Books, films — new releases or classics — music, the big three options fill up my spare time. Books always come first. As a true book-reading lover, I realize how small this group is. The majority of people would rather watch a film, listen to music, go to a concert, have a night out at the theater, read a magazine, surf the internet, spend time on Social Media sites, or choose a video game to play, than actually read a great novel. Look at how rare it is for any author to sell a million copies today. Very few authors will ever have million-copy bestseller, that staple of marketing, placed on their books or eBooks.
I'm not here to moan the loss of readers since entertainment has grown bigger, more fantastic, CGI enhanced, and swifter. Movies don't stay in theaters long past the first opening weekend anymore. The Hunger Games is the latest exception. I feel people would go to the movies more if the DVD/streaming version didn't come out for at least a year after the film's theatrical release, like it was at the outset of the VHS generation. The film companies, however, have to make money quickly, pay the bills, and the producers earn more through worldwide distribution and DVD sales than they do on the domestic run. Now, first-run films, some of them, can be seen in the comfort of grand home theaters simultaneously with the theatrical release. Who wants to go out anymore? I still have a love and fascination with the big screen, but audiences are growing ruder in theaters; the constant talking, people have running commentary throughout the film, the smart phone use is very distracting, but some people are so addicted to their gadgets they don't care about their discourteousness. So, I stay home more too. The best reason to stay home is to catch amazing television shows. You thought I'd never get to my three favorite shows playing weekly this past season on the boobtube. Ah, home, where, while watching television in the background, you can surf your smart phones to your heart's content.
I haven't written about television in quite some time. After all the season finales have run, I felt like listing three shows, each in a separate genre, that have added much excitement and brightness to the week.
In the sitcom slot? Modern Family still rules as the best, and best-written sitcom on any network. It also has the liveliest cast. Each character is distinct, with flaws and lovable traits on display almost simultaneously in any scene. The format works. Three families try to get along with each other; these families are related, some are siblings, some in-laws. A few of the jokes are groaners, as in life, while others are sneaky good, and I often rewind to hear the slyest turns of phrase again. If you aren't watching Modern Family yet, after so much deserved hype, then my words of praise won't make you watch it either. When I pick the best, I look to the writing first, and Modern Family has the sharpest writers. Each week they make me laugh.
In the nighttime drama slot? I picked out Revenge as one of the shows to watch way back before the current 2011 television season began. Many viewers made it the guilty pleasure show of their week. I am a sucker for anything that links to one of my favorite books, and the publicity machine for Revenge laid on the connection to The Count of Monte Cristo very thick. Revenge also has a bit of that Dynasty magic, where wealthy people who choose to be bad receive a well-deserved comeuppance, and, if they survive, still continue to lead twisted lives. The comparison is more than apt when watching the icy verbal and nonverbal battles between the two leads in Revenge – the terrific Madeleine Stowe against the equally engaging Emily VanCamp — and remember with great fondness those classic cat fights between Joan Collins and Linda Evans splashing about in the Dynasty fountains. The plot is complex and wicked; many characters have been killed off, and replaced by other past accomplices who made unsavory choices and ruined innocent lives with their greed and corruption. Love how the story continues to cast a spell, and, again, I bow to the writers.
The #1 reality show? That must go to The Voice. It was ten times better than the insipid fawning over at American Idol, and I don't even remember who won The X-Factor, a singing competition that was more about the judges than the talent — I mean that in an icky way (two of the judges won't be back next season, and new judges won't save that show, unless Britney Spears and Demi Lovato can bring in the youth of today). But, The Voice is different. The contestants are real singers, and the talent scouts scoured the vocal landscape to bring the best to the battling vocal-boxers' stage. The four judges, all brand name singers, know what they are talking about, and aren't afraid to speak the truth. I like their silliness, their asides, the practical joking, and yes, their sibling-like bickering. Congratulations to Jermaine Paul for winning the 2nd Season of The Voice. I look forward to hearing your future release. For now, listen to Jermaine singing his final solo performance, I BELIEVE I CAN FLY."
http://youtu.be/3yt43bEkiXE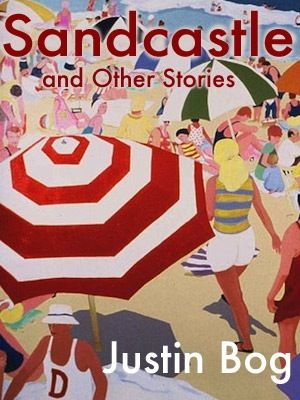 Please Subscribe or Follow A Writer's Life Blog and sign up for my newsletter to the right.
To buy or download a free sample of Sandcastle and Other Stories for kindle readers or for iPad, PC, Mac, or iPhone with the kindle app, click HERE. While at Amazon, please hit the Like button. It's a great way to show support for your favorite authors and their books. And leave a review if the book hits you well.
Follow me on Twitter @JustinBog. Please hit the Like button on my Author Page on Facebook by clicking HERE.
Subscribe to the e-Magazine In Classic Style for tips on Travel, Dining, and Entertainment.
For Apple/Mac IT, WordPress wrangling and multimedia Publishing/Editing Services, please contact the company I use: Convenient Integration.