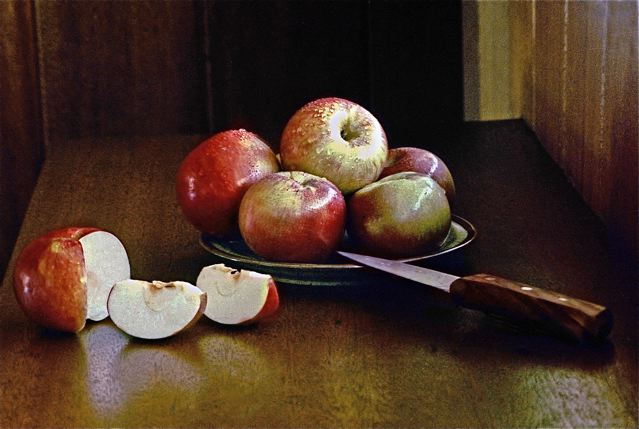 With all the start-ups out there, I think this is a time like the Renaissance. Not just one person doing great work, but so many feeding off one another. If you lived then, wouldn't you go out and paint? – from Allegra Goodman's The Cookbook Collector.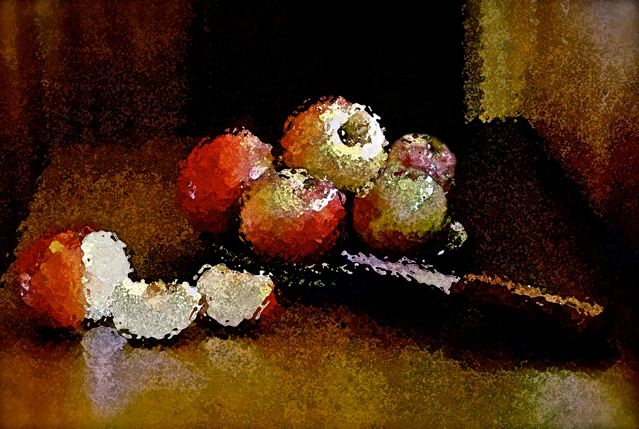 I never know what book will stay in my thoughts long after I finish reading it. Most don't. There is something magical about a story that lives on through retelling, when a friend calls to tell me I must read this book, or when I'm browsing in a bookstore and I find a book that is highly recommended by a well-read staff member. The infectious joy of spreading the word behind every expression: You will absolutely love it! The Cookbook Collector by Allegra Goodman is one such book I will probably recommend to everyone I meet.
With 9/11 looming in the background – both in real life and in the timespan of the novel, which takes place between 1999 and 2002 – I fell into the private world of two sisters, Emily and Jess, who are on separate paths, one CEO of a tech start-up, and the other a philosophy grad student who wants to save redwood trees. They think they are so very different: Emily, the protective, older sibling who can't help being a tad judgmental, and Jess, the free spirit who follows a simpler path of least resistance and, at the beginning, is incapable of seeing beyond her belief that saving the world can start with protecting one tree.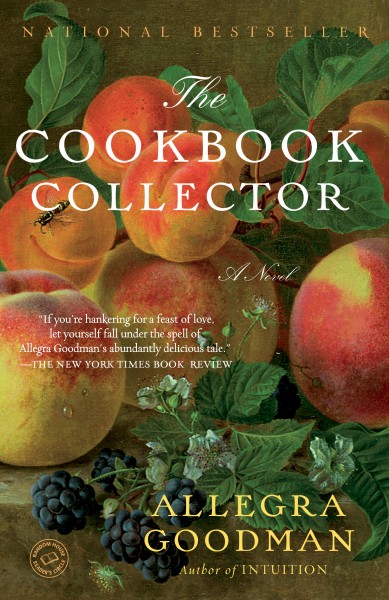 The Cookbook Collector, published in 2010, begins with these three words: Rain at last. It's the fall of 1999 and the rain is compared to the rise of the tech industry, money falling from the sky. In the San Francisco area, where the novel mostly takes place, this was a cheerful time until the tech bubble burst, and we readers follow the rise once more and the fall. The sisters lives are entwined with the lives of the men they meet. Emily is engaged to a brilliant computer specialist, who runs his own start-up tech company in Boston. Emily lives in California and she flies much of her free time to be with her fiancé. Goodman introduces all the coworkers, extended families, in-laws, and these are all fully-realized characters, some brought to life by brilliant sketches by the author: Then she drew Leon from the shadows, as one might draw a dark slug off a lettuce leaf. Jess is a philosophy student in Berkeley, who takes a clerkship job in a Rare and Used bookstore. The owner who hires Jess has his own agenda and Jess tries to figure out what it is after he comes across a mysterious collection of rare cookbooks in the home of a woman who needs to sell the entire collection to pay for her daughter's legal bills.
The novel is an intricate tapestry and I like to say I learned much in the reading: how rare books are studied and graded, what start-up tech companies, the hive of workers, are like – these scenes are similar to those in The Social Network – what a student of philosophy and religious thought goes through day to day, and how the people going about their lives in this time period all grew closer after deeply tragic circumstances. The Cookbook Collector is a passionate book of ideas. The writing is lush and I reread so many lines: Why was it that the youngest, most innocent-looking women consorted with the creepiest men? Their boyfriends were not boys or friends at all, but shadowy familiars: bears, wolfhounds, panthers.
So, please, at your next opportunity to start a new book, go find The Cookbook Collector. I'm off to read another great find, a mystery, and then see the next classic or soon-to-be classic film. Enjoy the prose, Justin
Later, after Noah had to run off to work, Jess approached George at his desk. "Could I ask you something?"
"You could."
"If you love books, why don't you like sharing them with other people?"
"I do like sharing them," said George. "I like to exchange them for money, in a transaction economists call making a sale."
"You can hardly stand it when other people look at them."
"Looking is fine. I don't enjoy watching people paw through a signed–"
"You touch your books all the time," Jess protested.
"I wash my hands." He had her there, and he saw her smile, despite herself.
"You're very supercilious," she told him.
You're very pretty, he thought, but he said, "Anything else?"
"Do you like owning books more than reading them?"
He began to answer and then stopped. "You want me to admit that I like owning better, don't you? then you can tell me that books are about reading, and that words are free."
"No, I'm really asking," she said. "Which do you like better–having or reading?"
"I like reading books I own," he said.
"Does owning improve them?"
"You mean why not go to the library? Look at this Gulliver's Travels." He unlocked the glass case again. "This is a 1735 printing. Do you see the ridges here?" He held up the page for her. "This is laid paper. See how beautiful it is?"
"What happened there?" She was looking at the white scar on the back of his right hand.
"Cooking accident," he said.
She couldn't help staring at where the scar disappeared into his shirt cuff. "That must have been some knife."
— excerpt from The Cookbook Collector with permission from The Dial Press.
Find more tips on Travel, Leisure & Culture at
In Classic Style
 and follow me on Twitter @JustinBog.
Subscribe to a writer's life.
All photos of still life with apples were taken and transformed by a family member and are her sole property…thank you, K!