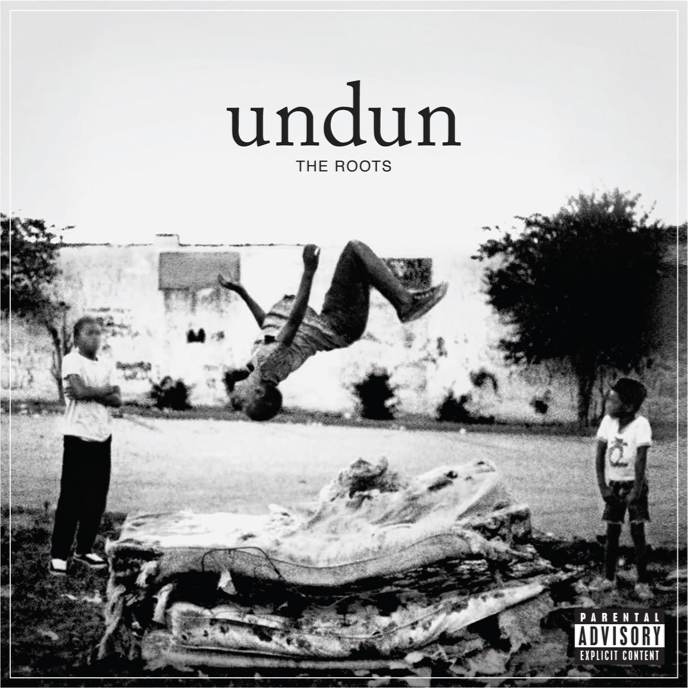 I heard The Roots for the first time in the nineties, after they had a few albums out, and I love to travel back to that time by replaying their strong messages of struggle and perseverance. Their song Water is on permanent rotation. The Roots is not only a hip hop band; they weave jazz and neo soul flourishes into their music, and this coloration makes for a dynamic listening experience over the course of their 13 albums. Undun is their latest, and, like Phrenology, it is a masterpiece, a concept album centered around the life of a fictional character, Redmond Stephens. How much of this character is autobiographical is part of the work — worth puzzling out — and strengthens the message because it is a haunting one. Not everyone can make it out of darkness; the tantalizing dreams of success hit all of us in some form or another on billboards, watching friends and rivals riding down the street in fancy cars, passing strangers who dress to flaunt unfathomable success — and this is a universal feeling The Roots explore. How do we end up choosing a path in life that will cause us grievous harm, a path that is shining and leading us astray from the very first cogent moment, blaring out that a better life might not be possible for everyone.
When someone says: Don't do that, or else . . . how often do we listen? You're up against a wall and end up thinking there isn't an alternative option to the life you are leading — this is the message of Undun. The lyrics are powerful, stirring; the music, including five instrumental jazz and classical-based pieces, is meditational, melodic, superbly understated but present, and shadows the main character who contemplates everything with a sharp eye and a heavy wisdom. I listen and listen and listen to Undun and fall into a world that is real . . . I don't want it to be real, and that's the heartbreak.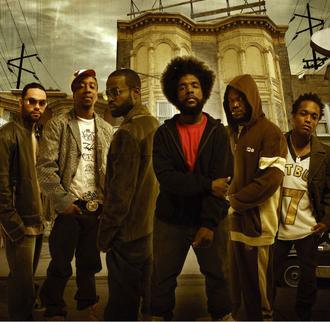 The Roots is an American hip hop/neo soul band formed in 1987 by Tariq "Black Thought" Trotter and Ahmir "Questlove" Thompson in Philadelphia, Pennsylvania. They are influenced by jazz music and take an iconoclastic approach to hip hop.
On March 2, 2009, The Roots became the house band on Late Night with Jimmy Fallon.
Undun begins with a short instrumental, Dun, a tone, a piercing tone, steady. An ephemeral echo then enters, insinuating itself and slowly extinguishes the blank-television-screen tone with warmth.
Sleep begins, and a languorous tick-tock beat awakens; an emotional softness, a tenderness, a wistful simmering bitterness, singing:
like when autumn leaves fall
down from the trees
there goes my honey bee
i've lost a lot of sleep to dreams
and i do not miss them yet
i wouldn't wish them on the worst of enemies
let them burn, go from here
like when autumn leaves
Undun is an album that takes you into one man's world. His dreams haunt him. His life, he believes, points to failure, his family will forget him, and the battles he's faced are mostly unresolved. In Sleep this man wonders what so many people wonder: how he went from a man to a memory. Something everyone contemplates becomes a powerful lament.
Make My (feat. Big K.R.I.T. & Dice Raw) grows out of this darker depth and offers a joyful beat even though the man we're listening to is trying to explain why he's feeling such simmering unease. A world where it's hard to dream, to justify good dreams. And when these dreams come true and the business takes over: how to remain true.
The heat of the day, the long robe of muerte
That soul is in the atmosphere like airplay
If there's a Heaven I can't find the stairway
The beginning tone reappears at the end of this song before One Time (feat. Phonte & Dice Raw) opens with a resigned vocal, someone trying to win over himself, not beat himself up as much as the world around him does. And he has to do this one time, he realizes he must play the game even if it's an ugly game in an ugly world in order to make the noise inside your belly stop.
The fifth song in this cycle, Kool On (feat. Greg Porn & Truck North), brings a groove to the life of the man, who is pretending to live the good life. The chorus is catchy and melodic: Come get your kool on . . . Stars are made to shine.
Fuck a genie and three wishes
I just want a bottle, a place to write my novel . . .
Let's toast to better days a beautiful mind and a flow that never age
The vocals weave and drift, the separate voices interacting throughout the album. My favorite track is Kool On, because the tone of all the singers has that bravado, but the doubt in the vocal tone is ever present.
The OtherSide (feat. Bilal Oliver & Greg Porn)
Originally called "The Jump" follows Kool On and the band shifts back to the musical landscape of Sleep and Make My . . . the groove slowing into contemplative mode once more . . . the way a mind works, shifting from one subject to another, this one bursting out with what someone thinks he should be doing with his precious time.
We're all on a journey
Down the hall of memories
Don't worry bout what you ain't got
Leave with a little bit of dignity
Never loved what I had
Always felt like I deserved more
But when I
Make it to the other side
Make it to the other side
That's when we'll settle up the score
Stomp (feat. Greg Porn) starts with a shout . . . Someone with a bullhorn cajoling the men in this situation to fight, don't take it anymore, rise up, and he's trying to convince the man to join him before the incredible song Lighthouse (feat. Dice Raw) drives the message of Stomp home: Before the dark abyss I'm gon' hit you wit dis. Wake up! The loves of your life may not be there to help you anymore . . . the parting of ways may not have been your fault but that's the end result. No one will be there to mourn you.
And no one's in the lighthouse
You're face down in the ocean
And no one's in the lighthouse
And it seems like you just screamed
I Remember is a track with a snapping backbeat and a list of all the places in the man's past, the landscape of graffiti, train tracks, hopelessness, wondering if he'll ever get out, and the song implores the man to never forget. We remember the ugliness of life more than anything pleasing.
Tip the Scale (feat. Dice Raw) and the man hangs on a scale, a precipice of defeat . . . Heads or Tails . . . when we sometimes don't learn from our mistakes. But the man has got to live his life his own way even if there are:
Only two ways out
Digging tunnels or digging graves out
The last four songs are all instrumental, The Redford Suite, ending like the album began, setting a mood for contemplation.
Redford (For Yia-Yia & Pappou)
Possibility (2nd Movement) the wistful tonal qualities of the solo piano and strings adds a short reprieve before entering
Will to Power (3rd Movement), a jazz-based musical fugue of disjointed notes and
Finality (4th Movement) where the strings return to take listeners to a dark final note.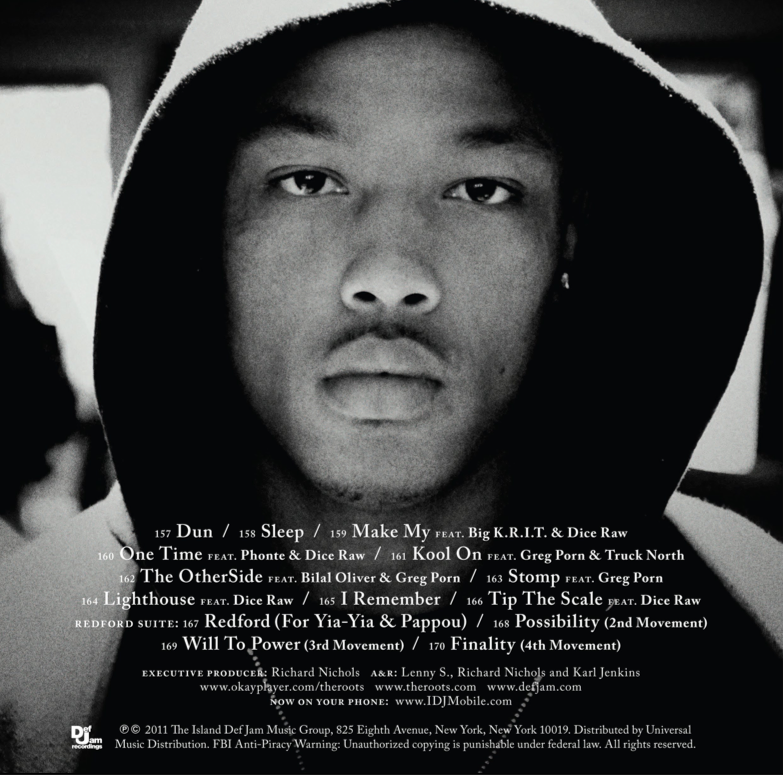 The current members of The Roots are Black Thought (MC), Questlove (drums), Kamal (keyboard), Frank Knuckles (percussion) (also a former Protégé of Questlove), and Cap'n Kirk (guitar). Recently, they have toured with sousaphonist Damon "Tuba Gooding Jr." Bryson and Game Theory producer and current bassist Owen Biddle. For their performances on Jimmy Fallon, James Poyser contributes additional keyboards.
The band announced on August 25, 2011 that Owen had left the band and would be replaced by Mark Kelley.
Most members have worked with PETA to promote compassion for animals and the vegetarian lifestyle.
I hope you find Undun as startling and brilliant as I do every single time you listen to it. I'm on the lookout for some really great music for 2012 so if you have any suggestions, I'm all ears.
Justin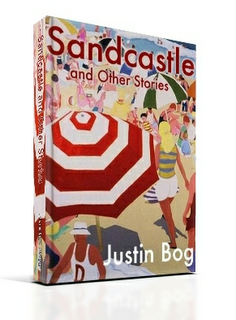 Please Subscribe or Follow A Writer's Life Blog and sign up for my newsletter to the right.
To buy or download a free sample of Sandcastle and Other Stories for kindle readers or for iPad, PC, Mac, or iPhone with the kindle app, click HERE. While at Amazon, please hit the Like button. It's a great way to show support for your favorite authors and their books. And please leave a review if the book hits you well.
Follow me on Twitter @JustinBog. Please hit the Like button on my Author Page on Facebook by clicking HERE.
Subscribe to the e-Magazine In Classic Style for tips on Travel, Dining, and Entertainment.
For Apple/Mac IT, WordPress wrangling and multimedia Publishing/Editing Services, please contact the company I use: Convenient Integration.