I can't help it: I'm posting puppy photos. Probably, bucketloads of puppy photos will filter into your world far into the future. Puppies don't have anything to do with my next favorite albums to listen to while creating art List. Although, to any outside observer, both puppies and music may lead to a better understanding of my life.
I can hear someone say, "Justin likes that crap?" Perhaps, but I don't mind picking up after a puppy. Oh, that someone was talking about my taste in music 😉
Check out my next post and tell me what music you listen to when you are dancing with your Muse.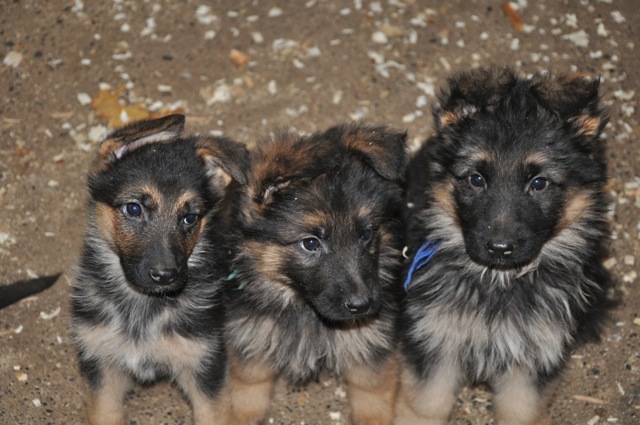 These tykes are part of a large litter of German shepherds! Some are long coat like the two on the right. Doesn't the big guy look like an ewok? Most are already spoken for and the breeder ships her top-of-the-line Champion dogs all over the world. The ears should stand straight in six months time.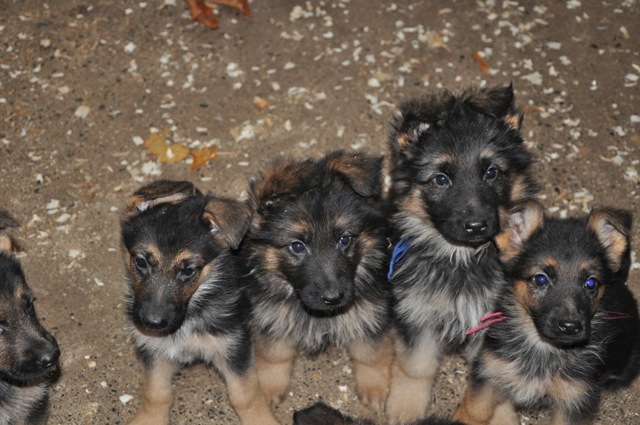 There are nine in this litter ready to leave home two days from now, and a second younger litter of five that will be ready to leave their birth home in two weeks.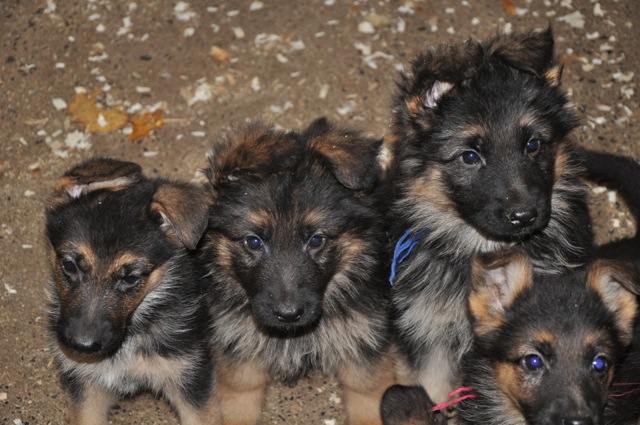 Now do you see why it's so hard to choose just one? Zippy isn't going to be thrilled come Wednesday!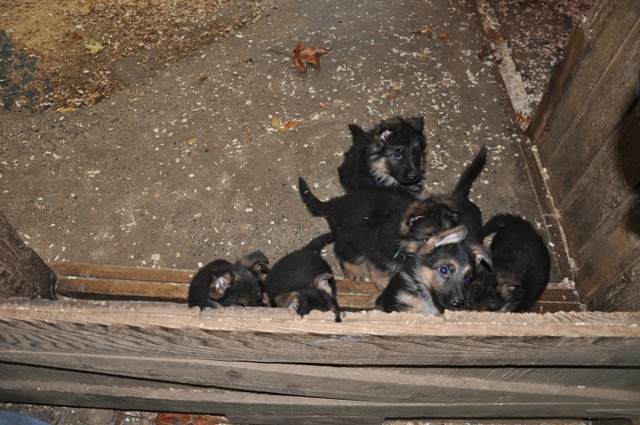 I love the one trying to peek out over the top board. He's standing on someone's shoulders!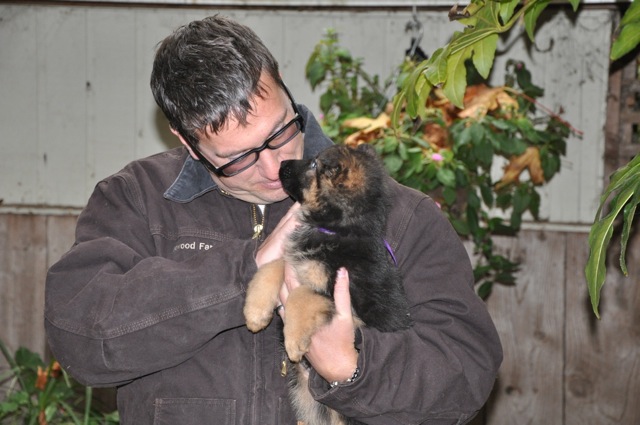 This is the one with that instant look of wonder and connection. She's a long coat female.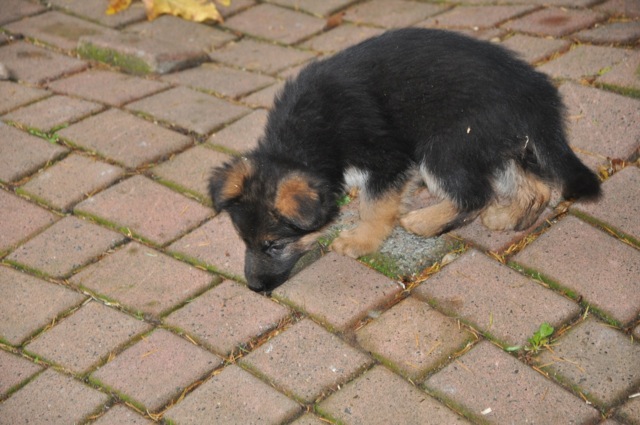 I put her down and she looked exactly like Zippy did way back when. Most of all, please send Zippy patience in meeting his new pal. Kipling is the name in the What-name-shall-we-give-her lead (but could change at any moment).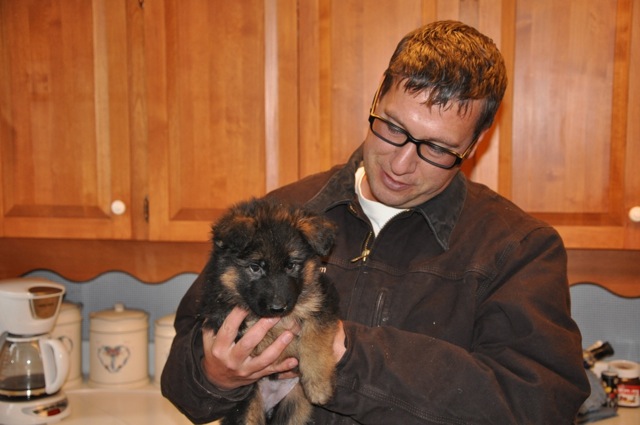 Here is the other female long coat from the litter of 5 puppies. We'll visit with her again before making our final choice. Since this was her first time out of the sawdust box, her personality, at 5&1/2 weeks, didn't have enough time yet to develop. She is also such a cute butterball.
I'll be sharing the final choice very soon, and I can't wait!
Enjoy,
Justin
Please subscribe to a writer's life &
Follow me on Twitter @JustinBog