It's raining cats and dogs outside my office window. Kipling is at my feet, and already a great snoozer. I wanted to send out the weekend Kipling Report before I continue working on the writing of my own "serious" fiction, and also before getting back to reading the best Big book of ideas I've read in a long time: Haruki Murakami's 1Q84. Murakami is capable of making what should be a mundane scene pulse with an elegant, yet furious, subtext. This is an instant classic novel if there even is such a thing. When does a novel attain the status of: A Classic? Do a hundred years have to pass?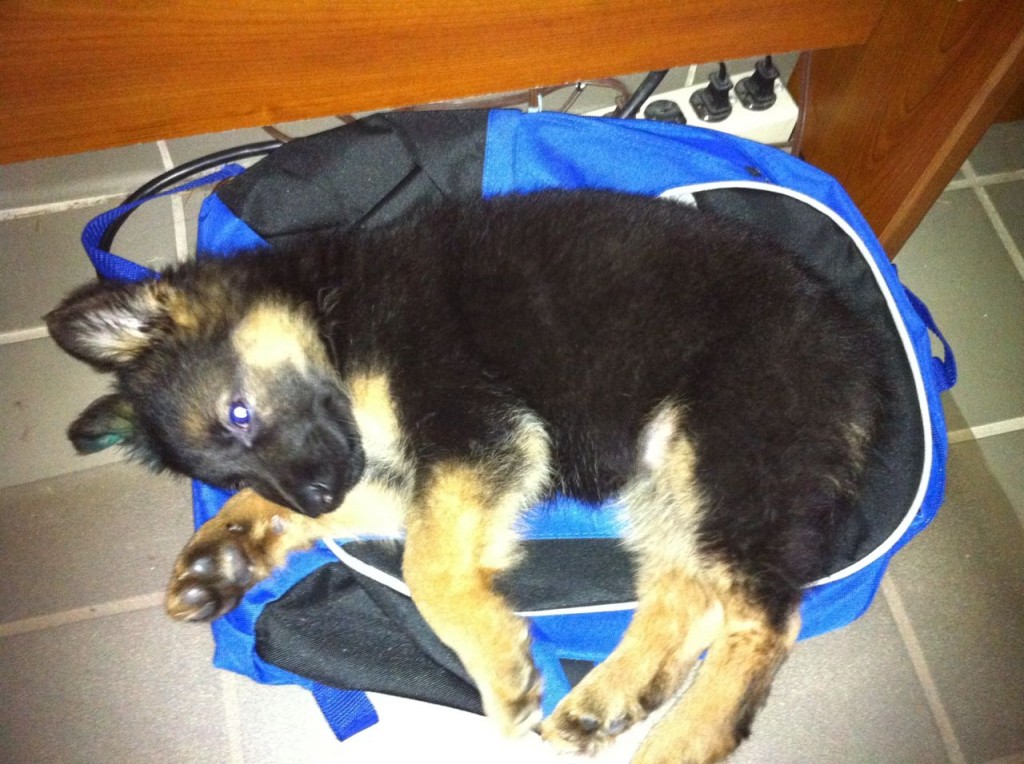 Kipling reminds me of a bundle of uncontainable energy. She stops only when she wants to stop. Somehow, in my office, she loves lying on my old backpack at my feet (sorry, no photo forthcoming).
Here, Kipling lounged the whole way during her hourlong first car ride home from the breeder; she was too tired to answer the Canadian border guard's happy questions. Yes, border guards are capable of smiling.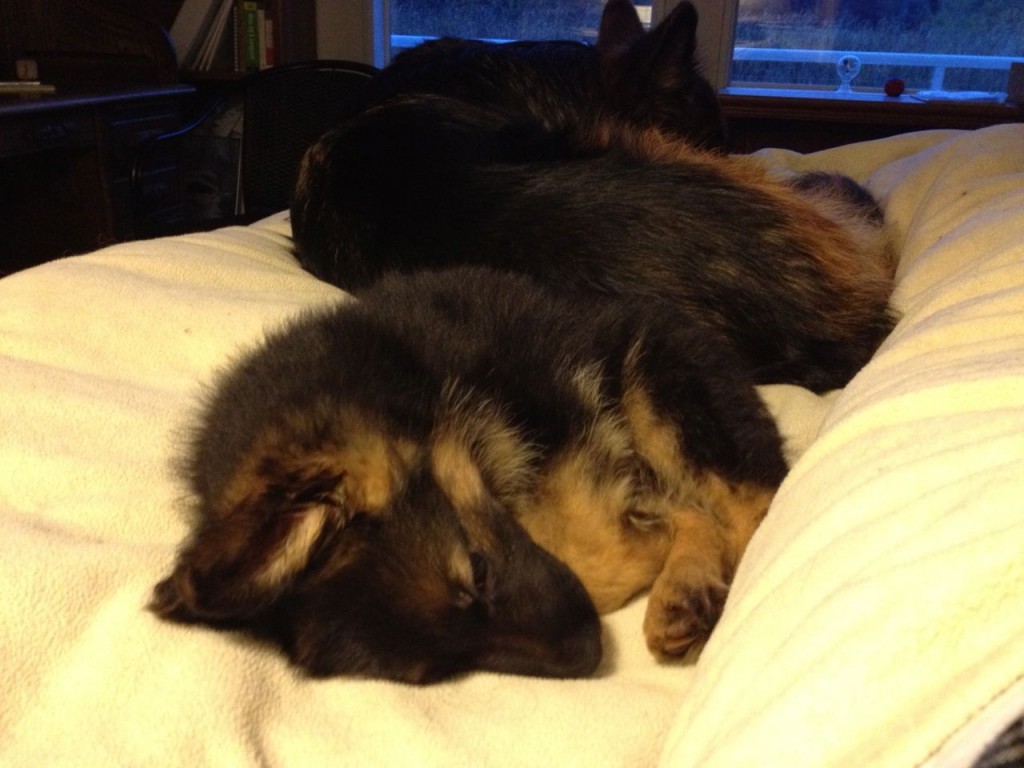 Zippy seems to be handling the addition of Kipling with a stoic and very German Shepherd sense of what Kipling is capable of doing and acting; he's taken on the Jedi role of Master to her pupil.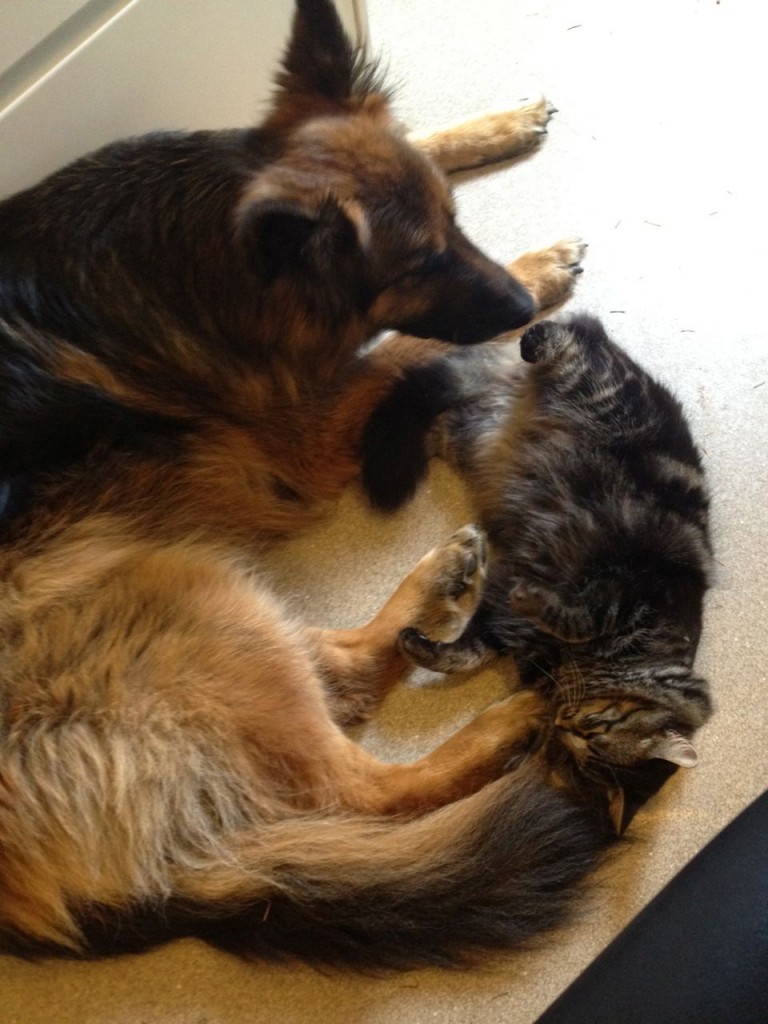 However, Zippy still prefers the affection of his buddy Eartha Kitt'n over Kipling. Upon meeting for the first time, Eartha Kitt'n walked right up to Kipling and bussed her on the nose. I wanted a photo of that so badly.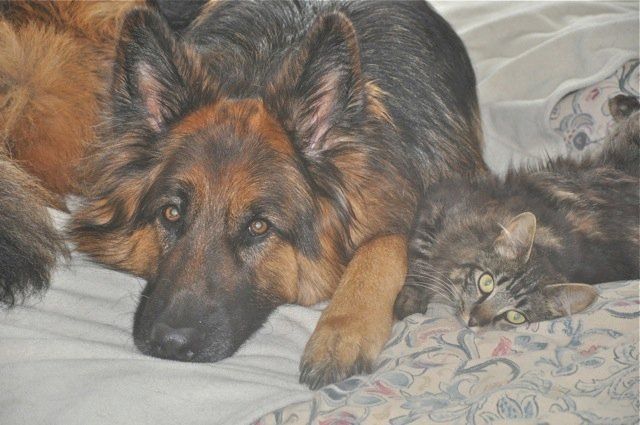 These next two photos were taken the next full day after Kipling's arrival on Wednesday. This is what Zippy looked like, right down to the floppy ears, when he was Kipling's age.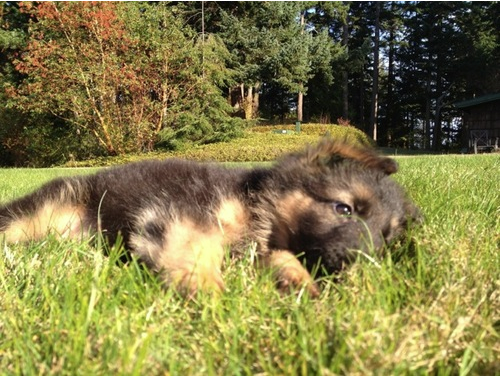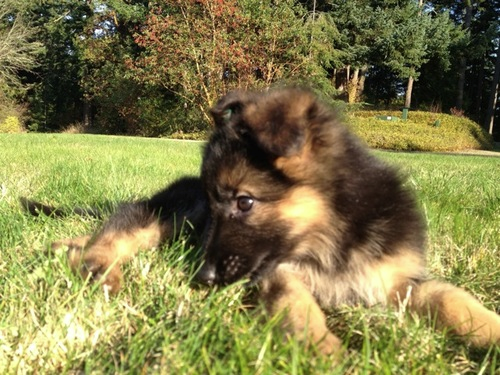 Here, Eartha Kitt'n gives her brother, Ajax the Gray, a familiar greeting. If Gandalf had a cat…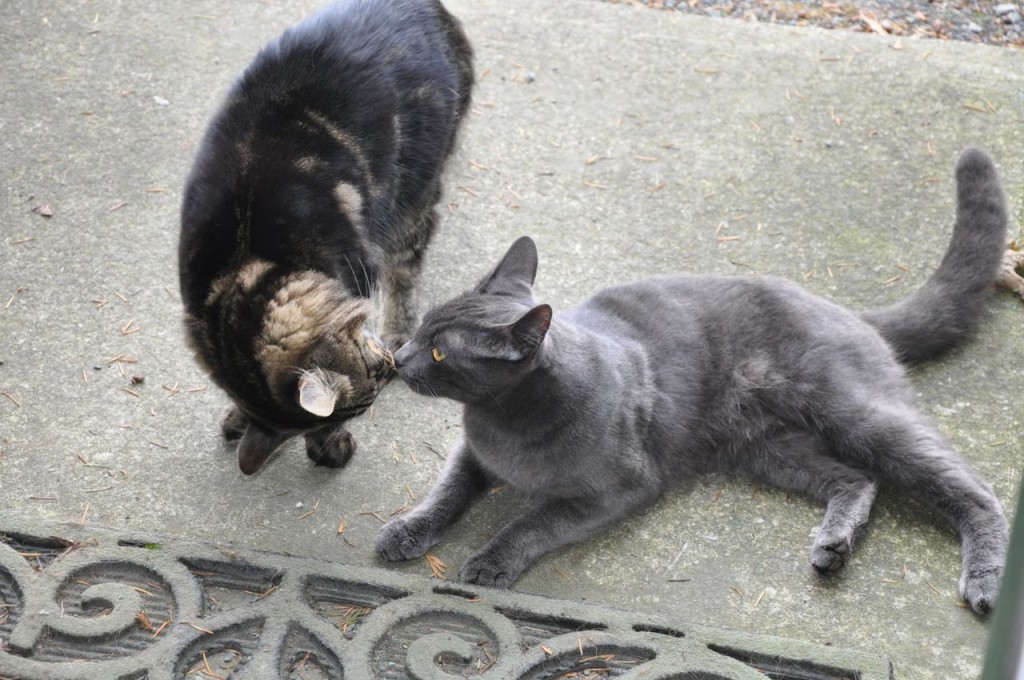 Ajax the Gray is so photo shy!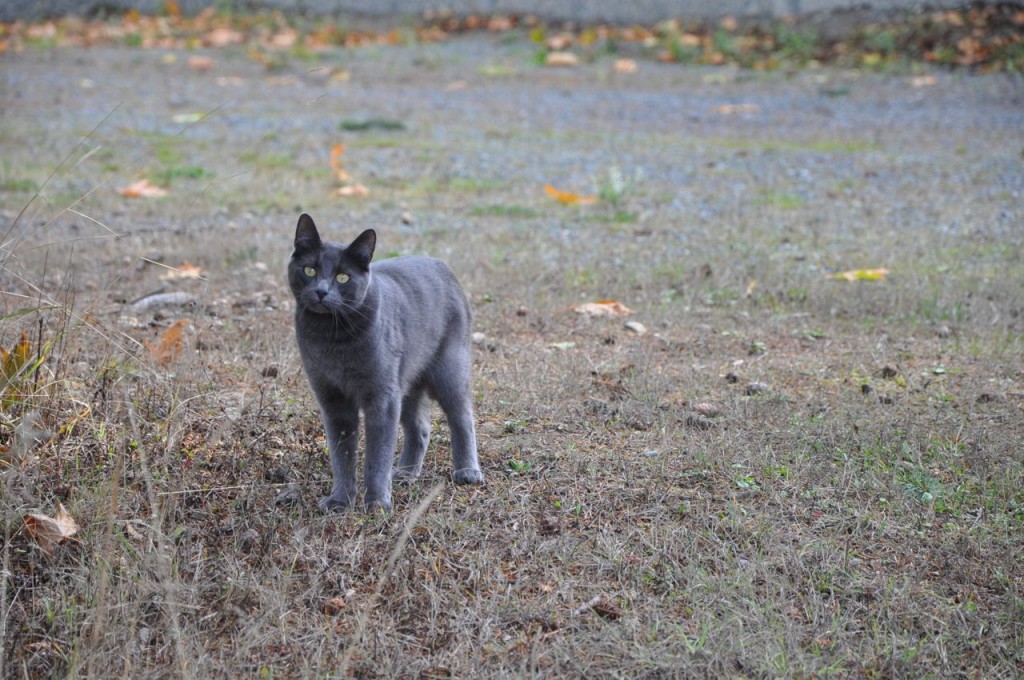 I had to capture him in his element as he played the stalking game outside our barn.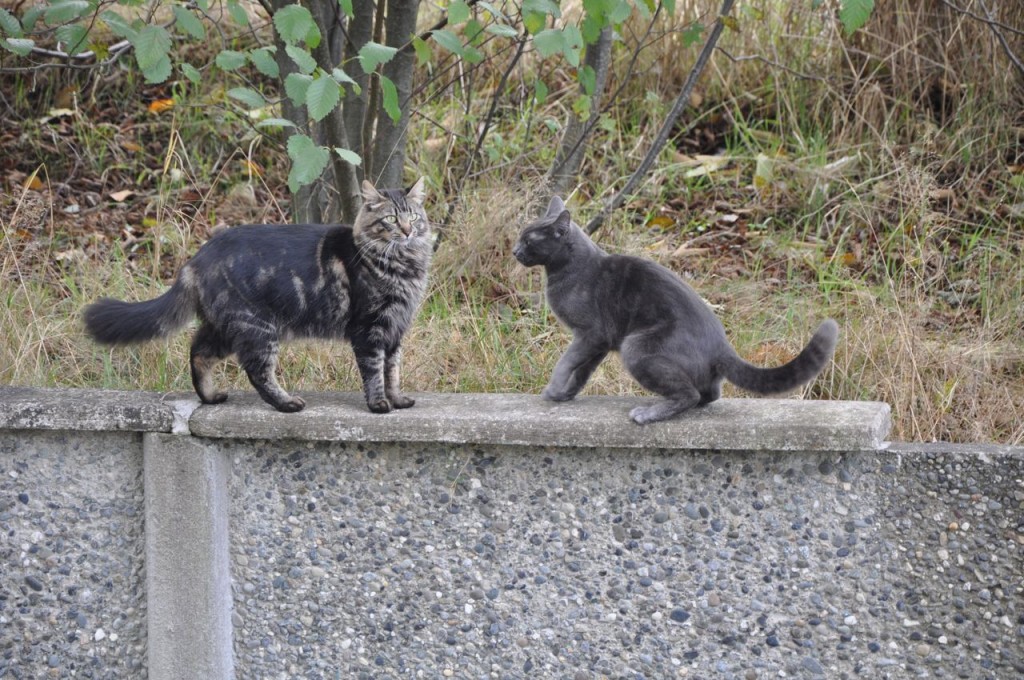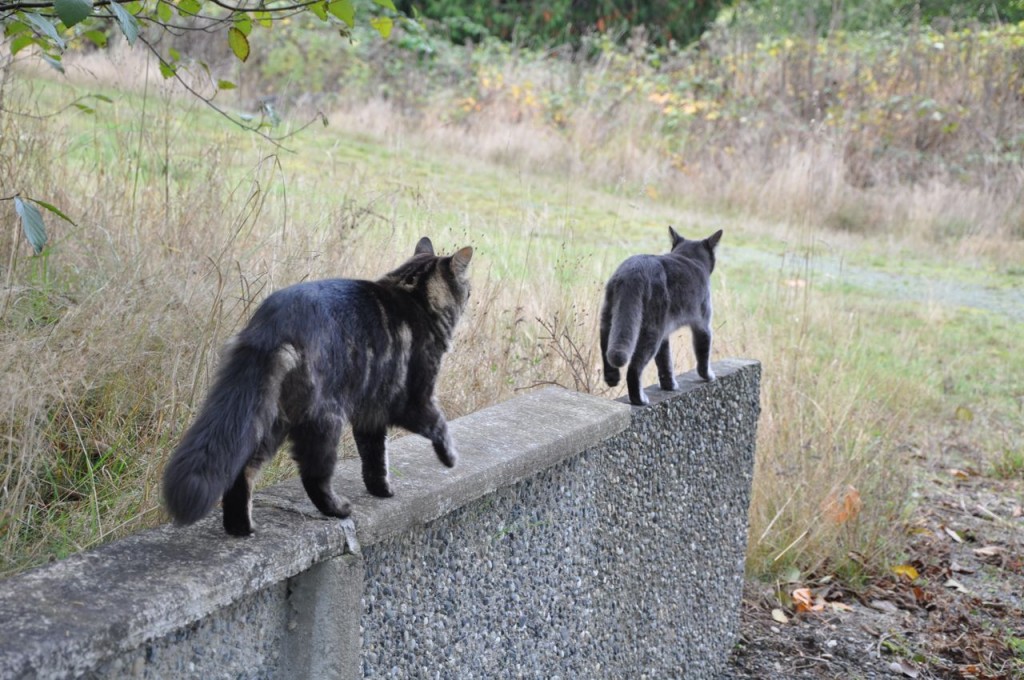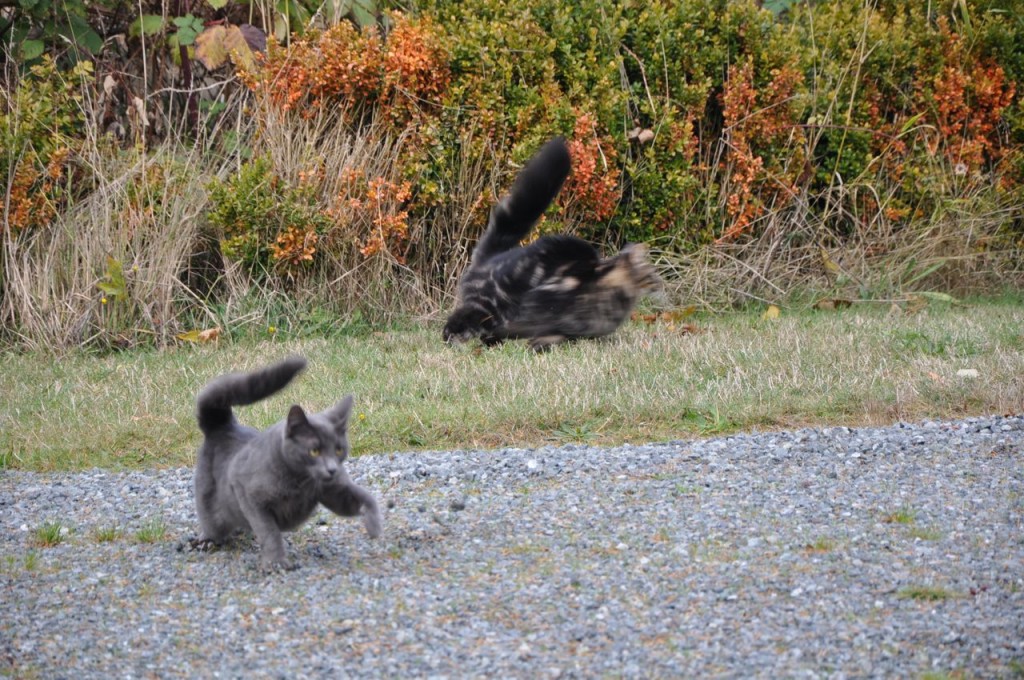 Not all my future Posts will revolve around the addition of Kipling to the growing animal menagerie here on the island. I promise.
ever,
Justin
Please subscribe to a writer's life &
Follow me on Twitter @JustinBog