Sheena Easton was a muse for Prince in the 80s, and way back in 1987, they sang U Got The Look together. The song would become the biggest single off the incredible double album Sign O'the Times, one of my favorite albums of the musical genius. Prince is still out there in the wilderness making music, but what happened to Sheena Easton? Well, she headed to Las Vegas, and continues to perform there. If you want to see the music video they created, for nostalgic purposes, click HERE.
Zippy and Kipling definitely "got" The Look.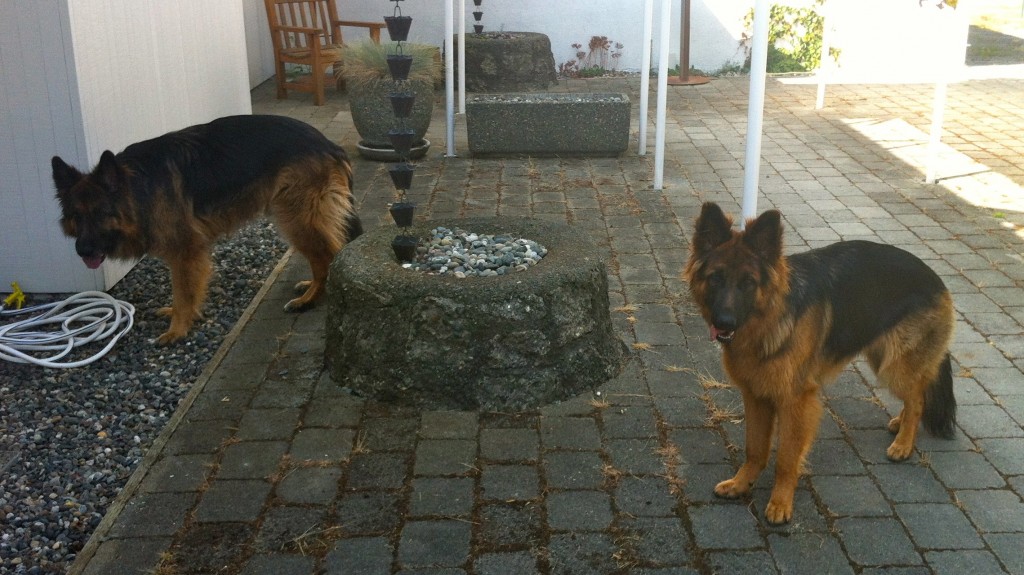 It's been such a dry Fall season, raining only one time since last spring, and we live north of Seattle where everyone thinks it rains in a constant Blade-Runneresque blur, that babies are given a tiny raincoat when they leave hospitals after being born. I've been putting the finishing touches on my new novella, The Conversationalist, editing, clearing the clutter, and soaking in subjective beta reading thoughts. I believe in this suspense novella. It has the usual unease I shoot for in my short fiction (just see Sandcastle and Other Stories if you don't believe me), and this novella would've fit in a perfect place as the last tale right after Train Crash in that first collection. The subject matter at the end of  Train Crash resonates throughout The Conversationalist even though the two tales are set in different locations with vastly different characters.
The Look is a writing prompt, a game, another tagging event, where fellow writers Charity Parkerson and S. Blue Remy both managed to tag me (click their highlighted names to read their excerpts surrounding The Look). I must've been slowing down just the slightest bit in the past week to even let Charity and Blue get close enough. I wondered why Zippy and Kipling continue to laugh at me, tell snide barks to each other. This is how U Got "The Look" works, you take your current manuscript, search for the word "look", and post the surrounding paragraphs. Lastly, you tag 5 blogging authors who you think will be a good choice for the game. Here is my excerpt from The Conversationalist — two short paragraphs before the use of the word "looking" and one afterward, that fits the bill.
excerpt from The Conversationalist:
"I keep thinking about train accidents," Wendy says. She lifts a pale hand to her cheek and brushes a loose strand of hair away. "And how stupid they are."
I nod my head and try to listen.
Only a month ago, Wendy, a friend of an acquaintance, took me into her confidence, or wanted to place me in that position: noble listener – I found it all a bit desperate. On that first date I drove her to a quiet, secluded dinner at The Chuckanut Manor, a family-run establishment looking out over the oyster-rich waters of The Puget Sound. Once seated and waiting for a dry martini, I'd need at least two just to settle into a functioning haze, a single glass of pino grigio for Wendy, spot prawn and avocado cocktails to start, she allowed me to prattle on about my cat, Roadway, who needed an operation on her kidney, and how much it would cost; let me ask her what she would do: pay the horrendous and expensive bill or acquiesce to Roadway becoming roadkill. Wendy listened to my sorry tale; it's where my mind was at on that day.
Now, a month later, I sit, foggy, a similar state of mind, in a different seafood restaurant with a better bar, two happy hour martinis downed, fidgeting with my napkin below the lip of the table, and I barely hear Wendy ask me a question.
Thank you for reading my sneak peek excerpt of The Conversationalist. This novella will be published on Amazon for eBooks as The Conversationalist and Other Novellas.  Please make note of that title and look for it soon.
I choose these five writers to share Looks because I love reading their writing, and it will be nice to see current works in progress. The five authors are in no particular order and all you have to do to read their work is simply hit the names. You'll be taken right to their very curious blogs.
Please look for their books and blogs out and about the social media world.
If you like my excerpt, or Prince and Sheena Easton, with Sheila E. on drums, and their song U Got the Look, please comment below. I love hearing from readers of A Writer's Life blog,
Justin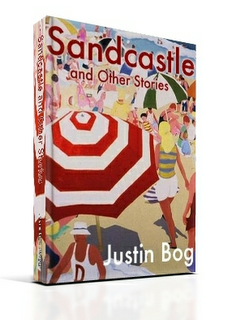 Please Subscribe or Follow A Writer's Life Blog and sign up for my newsletter to the right.
To buy or download a free sample of Sandcastle and Other Stories for kindle readers or for iPad, PC, Mac, or iPhone with the kindle app, click HERE. While at Amazon, please hit the Like button. It's a great way to show support for your favorite authors and their books. And please leave a review if the book hits you well.
Follow me on Twitter @JustinBog. Please hit the Like button on my Author Page on Facebook by clicking HERE.
Subscribe to the e-Magazine In Classic Style for tips on Travel, Dining, and Entertainment.
For Apple/Mac IT, WordPress wrangling and multimedia Publishing/Editing Services, please contact the company I use: Convenient Integration.