I wanted to take a break today. The weather in these parts feels like Summer, in the low seventies, perfect. The lawn grew higher as I put off last week's chore to get Sandcastle and Other Stories published at Amazon. That was a busy, busy time, and the weekend was filled with wonderful moments of grace and kindness from well wishers around the globe. I am humbly honored anyone chose my little book to buy, and I'm happy to hear from some people already how much they like the stories. Thank you.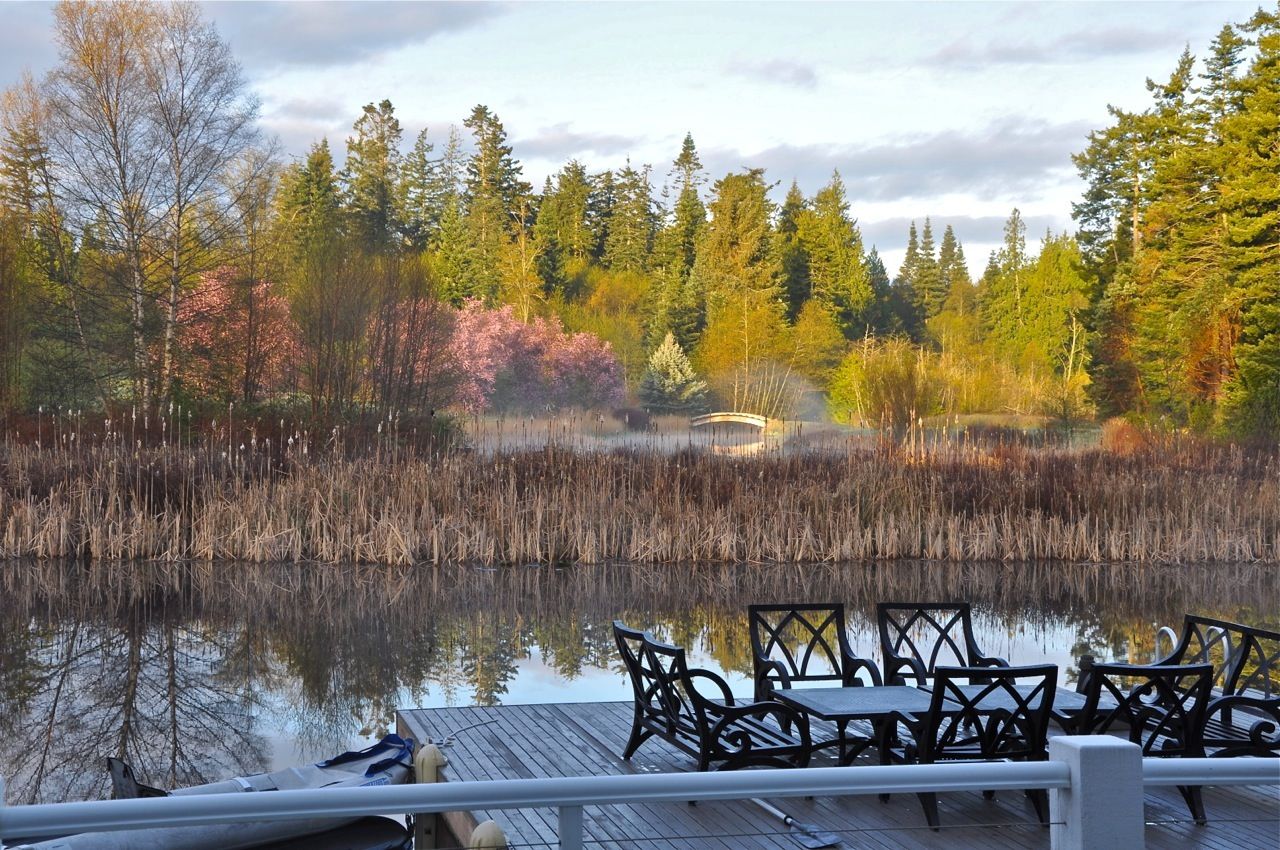 So, last week, as I kept my focus on The Book, The Book, The Book, like Zippy and Kipling focus on The Ball, The Ball, The BALL: Throw the Ball — Zippy and Kipling took to dueling out on the island.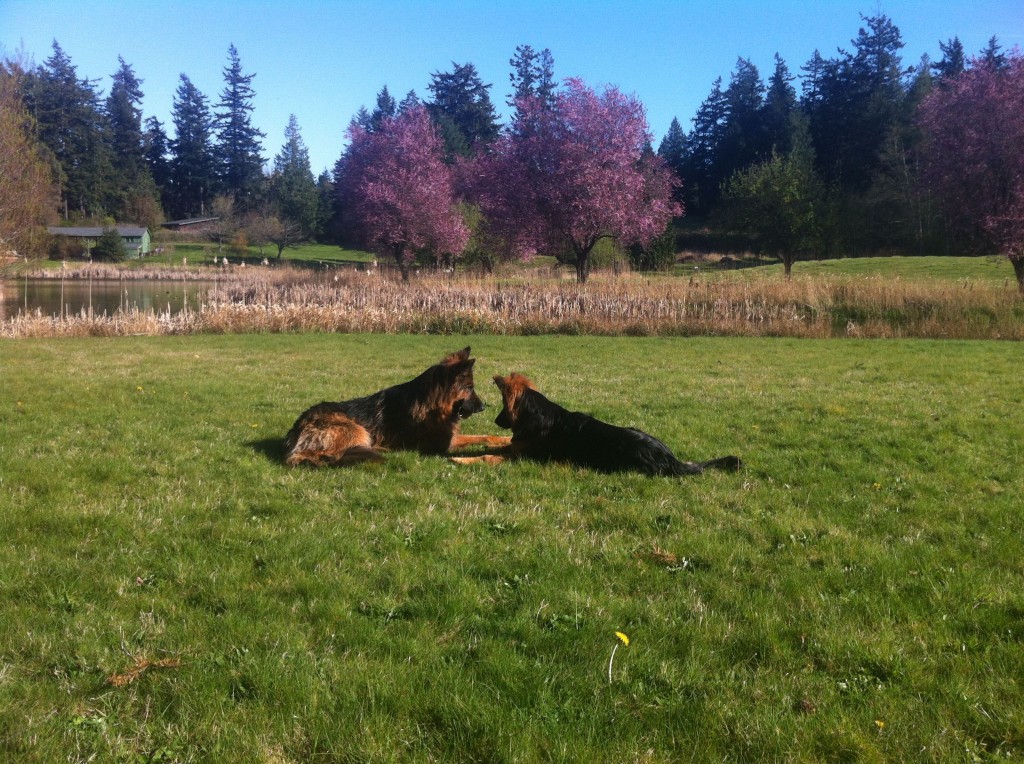 Zippy controls the ball, and drives Kipling crazy. She stops as close as she can get to Zippy and tries to cajole or distract him away from the zen focus on the unnaturally-colored orb.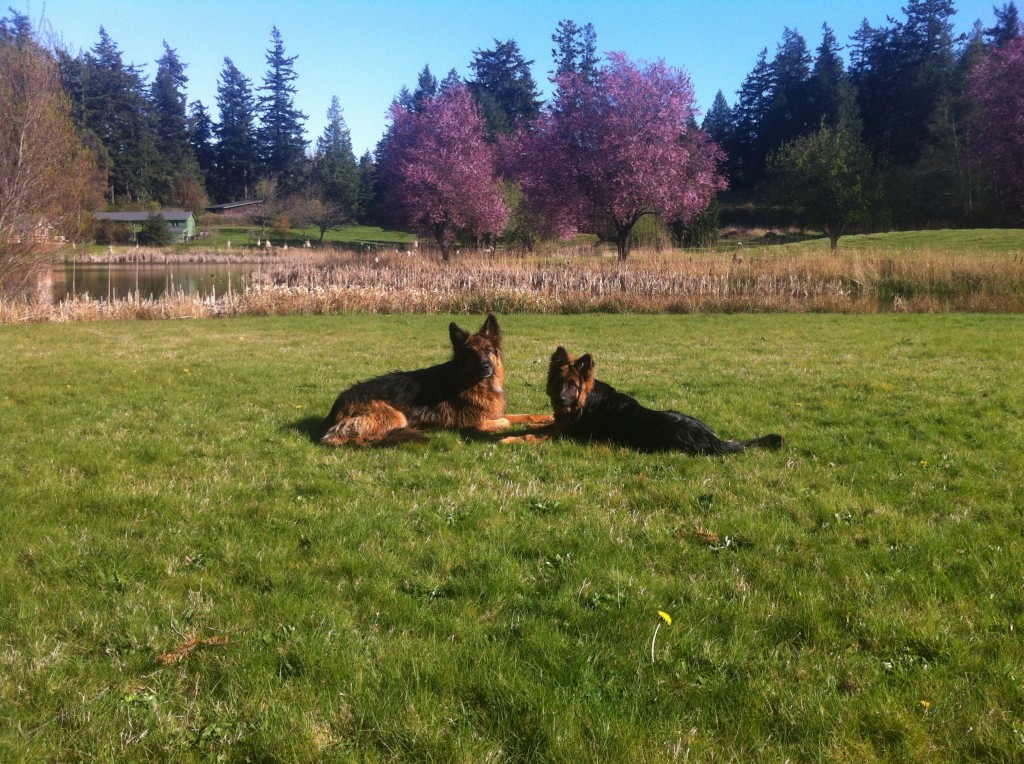 I help Kipling even though she doesn't realize how much of a help I really am in her quest to grab the ball. Zippy is not amused, but they both stop long enough to say: Cheese.
That doesn't ever last more than a split second. They're wise to my photographer ways. My single-minded focus on the lens. They know I don't have time to actually throw the ball. Zippy most of all, is skeptical of any action I take, unless it's dinner time.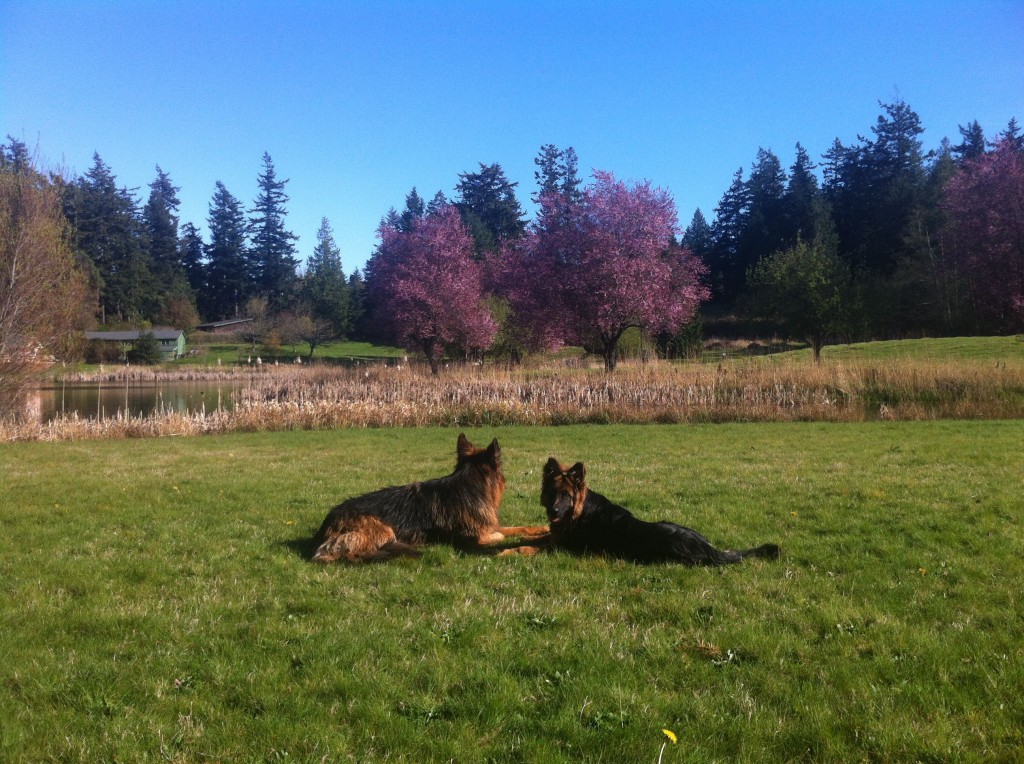 And just the word 'dinner' makes Kipling whip her head around. Ball forgotten.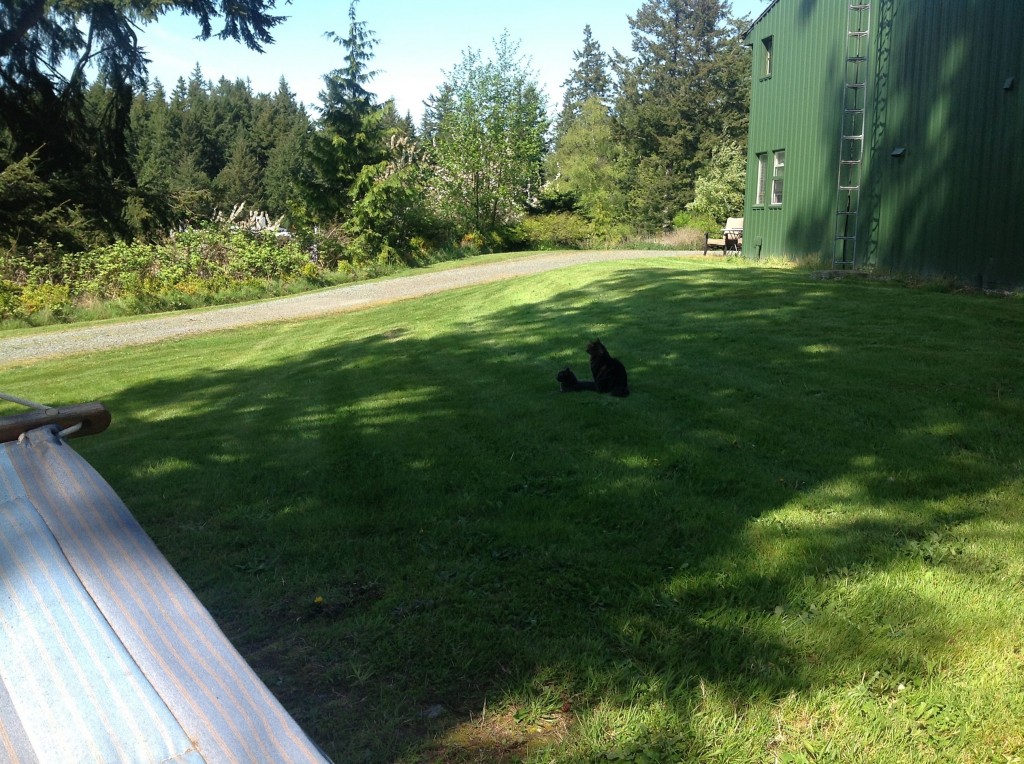 Ajax The Gray and Eartha Kitt'n think Zippy and Kipling are fools. Out in the sun. Exhausting themselves. Chasing a bouncy fake object that smells like chemicals. They watch the duels from the safety of the higher ground around the barn, and keep to the shade.
Very soon, I will be giving you a round-up of the people who have shown such kindness in helping me get the word out about Sandcastle and Other Stories. I thank you for reading, following my blog, my writing, and reading my fiction, the stories I can't keep to myself anymore. You mean the world to me.
Justin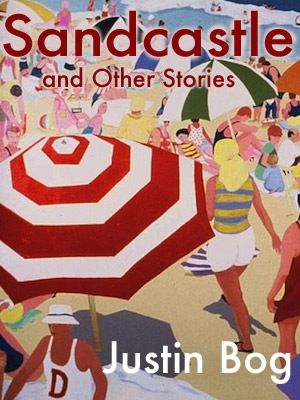 To buy or download a free sample of Sandcastle and Other Stories for kindle readers or iPads with the kindle app, click HERE.
Please Subscribe or Follow A Writer's Life Blog and sign up for my newsletter to the right.
Follow me on Twitter @JustinBog. And Like my Author Page on Facebook by clicking HERE.
Subscribe to the e-Magazine In Classic Style for tips on travel, leisure, and entertainment.
For Apple/Mac IT help, WordPress IT and Multimedia Publishing, please contact the company I use: Convenient Integration.