Classic modern horror films and novels fill a need for people who want to experience fearful places, confront scary people (monsters), watch horrific things happen from the safety of their armchairs, theater seats or cars (this last a very real thing for me as a child taken to the Drive-In movies–piling on top of the station wagon with pillows to watch the Disney film first, which was followed by something ghoulish, frightening, usually Italian, or a riff on The Haunting as in the line: "Don't go in the house!" or "Don't open the door!" because no one knows what lies beyond the door . . . and by the time these second films on the Drive-In double feature bill started rolling we kids were supposed to be too tired and sleepy to witness!).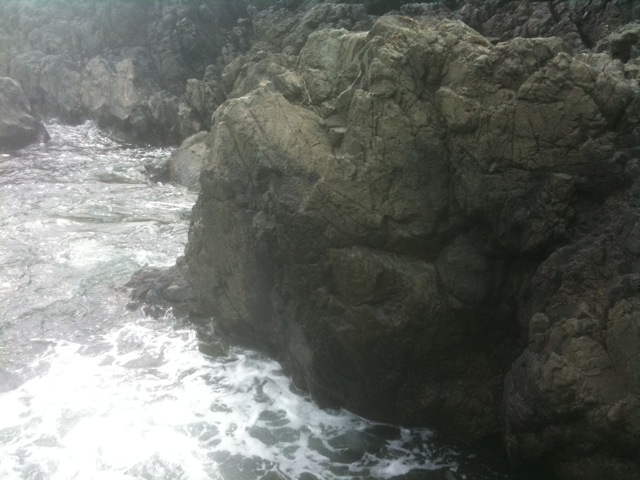 So, I was thinking of what really scared me growing up, the books I was somehow compelled to read again and again, the films I've seen way too many times to say out loud, just to see if that fear response could be experienced once again; the good ones always bring a recurring shudder.
For scary movies, the acting has to be perfect in imperfect and abnormal situations, the characters have to truly enter the situation they are placed in with a go-for-it thrill and take the work seriously at the same time. In scary novels, which have more narrative space to develop good characters, these same characters must also be well-rounded so that I care about what is happening to them, first, and then the fantastic plots are easier to take with solid grounding.
Scary novels in no particular order:
The Auctioneer by Joan Samson: This was the only novel, and a million-copy bestseller to boot, by an author who died too young of cancer before writing another one. It is reminiscent of Stephen King's Needful Things, but was written almost two decades before King's similar treatment of an outsider selling a lie to a townspeople for evil purposes. The residents of Harlowe think they're just being neighborly by taking the new man, an auctioneer, into the fold. And with more and more auction requests, that cannot be denied, a dark force rises. The first book cover was the original paperback version from the 70s that I read in junior high (notice the blurb: Soon to be a major motion picture. Well, that didn't happen after the author's death, and that's a shame. This would still make a terrific film, updated to today's economic hard times). The second cover is for a special reissue.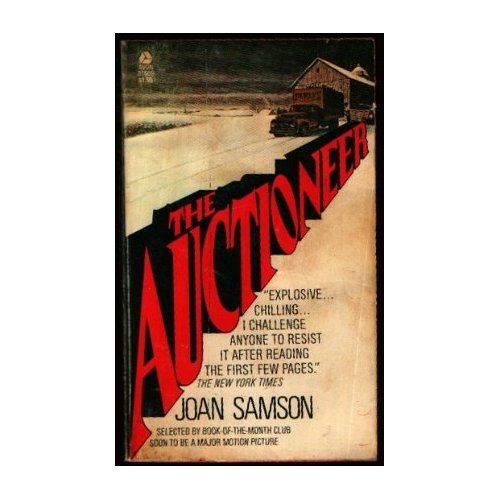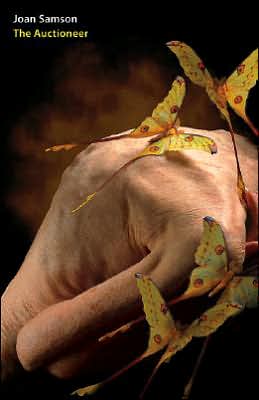 Ghost Story by Peter Straub: It's very difficult to only pick this one book of Straub's for this short list since I do shudder when I read most of his novels: Shadowland, If You Could See Me Now, and the roiling Floating Dragon. Ghost Story is the novel I can read over and over again and still marvel at the intricate plot and story about revenants, and the haunting tales the group of old men tell each other on cold wintry evenings. The only film version of Ghost Story, while getting the casting right, was ponderous and too caught up in itself. This book needs to be made into a good television miniseries, but those don't often come together well. Alice Krige played the part of the ghost with such an eerie and malicious grace, a truly unforgettable role; she'd go forward in smaller roles, which is a shame, until someone found her and she became The Borg Queen in Star Trek: First Contact. She then starred in The Line of Beauty, Deadwood, Silent Hill, and Reign of Fire.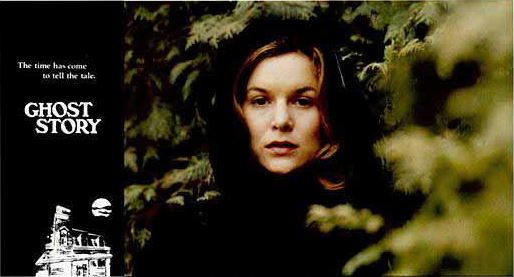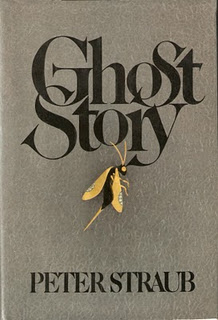 Carrie, 'Salems' Lot, and The Shining by Stephen King: Okay, I already put them on another recommendation of favorite books list earlier (click here to read) but I can't really talk about horror novels, their influence on my own writing, without mentioning Stephen King. These are the first three of his novels published and they are worth rereading. Scary and interesting decades later. The films of Carrie and The Shining are keepers, but the telefilms of The Shining and both 'Salems' Lot treatments are underachievers. Casting had a lot to do with why. Carrie portrays the ugly duckling who is placed on a pedestal set up for ridicule and her subsequent revenge, while 'Salems' Lot is called The Peyton Place of vampire novels, where everyday people go about living their ordinary lives unaware that there is a monster in their midst. The Shining paints a canvas of haunting insanity and how a father's love for his child can be broken by an outside force. The original cover art for the hardcover versions and the paperback versions I read first (a junior high classmate loaned me King's first published novel) still stay in my mind–I'll never forget the black embossed cover to 'Salem's Lot either; there wasn't a title or King's name there, but it drew me in like dark honey.
The Other by Thomas Tryon: Along with his next spooky book, Harvest Home, but slightly better, The Other has slippery idleness built into its canvas; it's summer and we readers look over the shoulder of a boy going about, playing tricks with his twin brother, and how easily the suspense builds and builds until the author pulls the rug out from under us. Great. The film does a marvelous job of capturing the book too.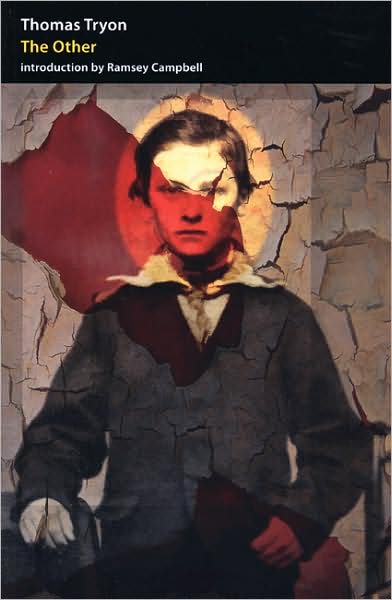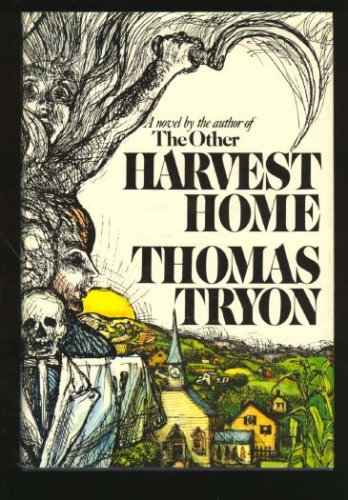 Burnt Offerings by Robert Marasco: The haunted house book that precedes and eerily parallels The Shining the most, where the house is actually getting stronger because it is infecting the residents in horrible ways. The film is a hoot too and stars Bette Davis, Oliver Reed and Karen Black doing their best in a terrible situation. The trailer to this film scared me as a child! This new hardback cover to the novel also does away with the title and the author's name, but it conjures up what makes Burnt Offerings so darn chilling.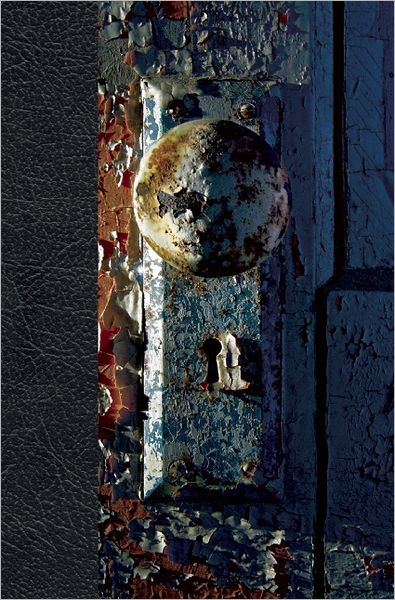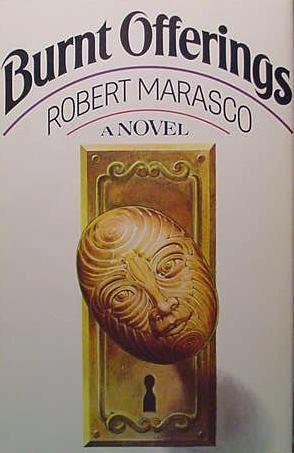 All Heads Turn When the Hunt Goes By by John Farris: After finding success with The Fury (Farris's own telekinesis book that was turned into a film after the high popularity and box office of Carrie, and also starred Amy Irving–and there's now a trilogy of Fury books!), John Farris wrote All Heads Turn When the Hunt Goes By, which is probably my favorite horror novel coming out of the seventies and early eighties. The book begins in 1942 at the wedding of a promising young army officer to a socially prominent heiress. At the lavish ceremony held at an exclusive Southern military academy, the party is interrupted by the mysterious ringing of a silent bell, an apparent earthquake, and the bridegroom's sudden attack of homicidal rage. Its plot is complex, weaving together two family bloodlines, the horror is described with detailed passionate writing, and it left a chill afterwards, the chill of never being able to forget it.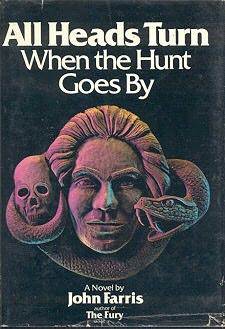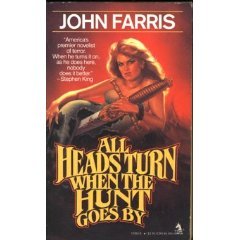 So, if the bite of winter makes you peevish and kind of scary to be around, try reading one of these spookfests to help keep your blood flowing!
Most of these books have been reissued and remain for sale, but a few may be out of print and can be found at used bookstores or on the internet shops–enjoy,
Justin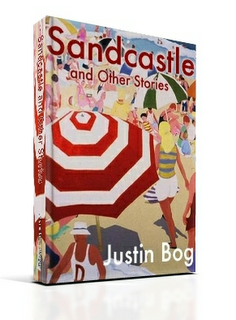 Please Subscribe or Follow A Writer's Life Blog and sign up for my newsletter to the right.
To buy or download a free sample of Sandcastle and Other Stories for kindle readers or for iPad, PC, Mac, or iPhone with the kindle app, click HERE. While at Amazon, please hit the Like button. It's a great way to show support for your favorite authors and their books. And please leave a review if the book hits you well.
Follow me on Twitter @JustinBog. Please hit the Like button on my Author Page on Facebook by clicking HERE.
Subscribe to the e-Magazine In Classic Style for tips on Travel, Dining, and Entertainment.
For Apple/Mac IT, WordPress wrangling and multimedia Publishing/Editing Services, please contact the company I use: Convenient Integration.