Kipling is happy about many things this month of April but being six months old makes her the happiest.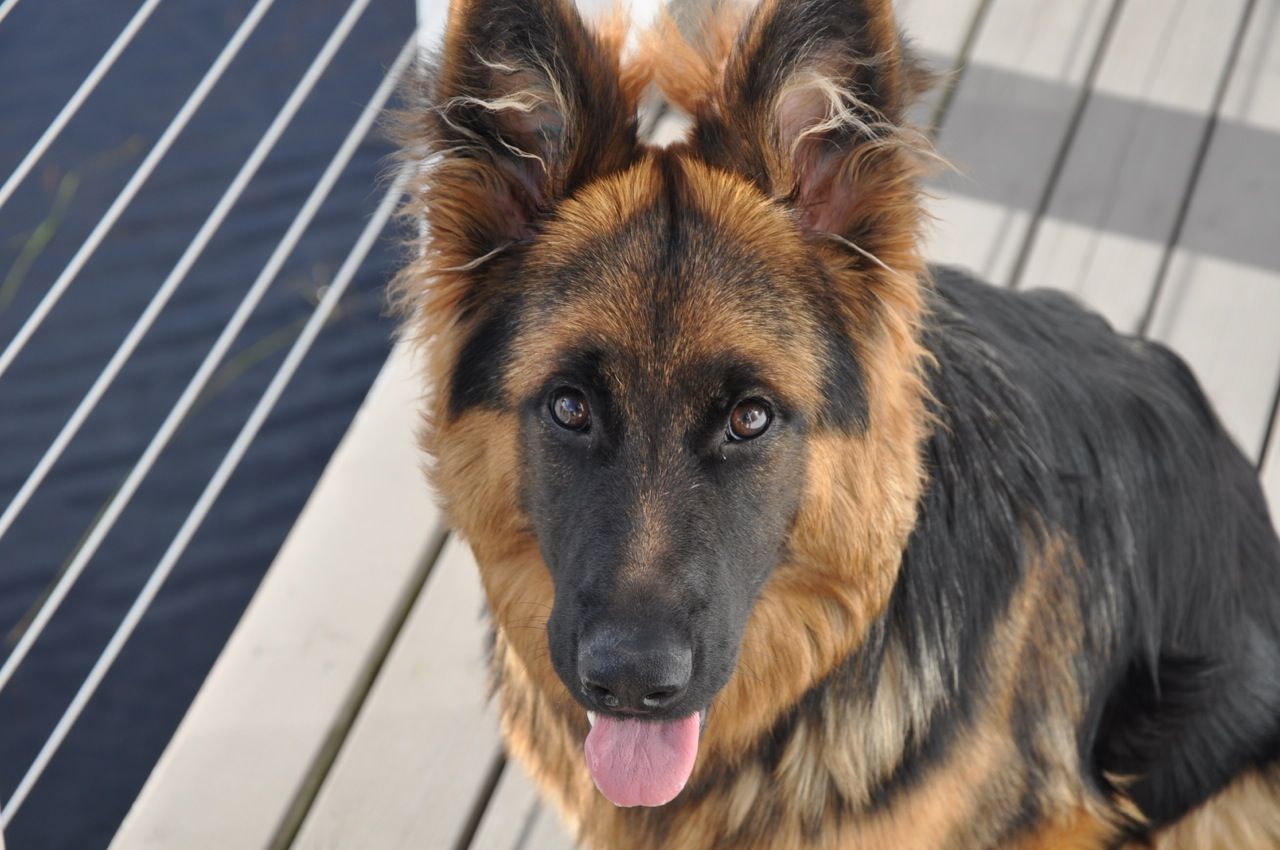 Happy 1/2 birthday, Kipling — may all your wishes be fulfilled.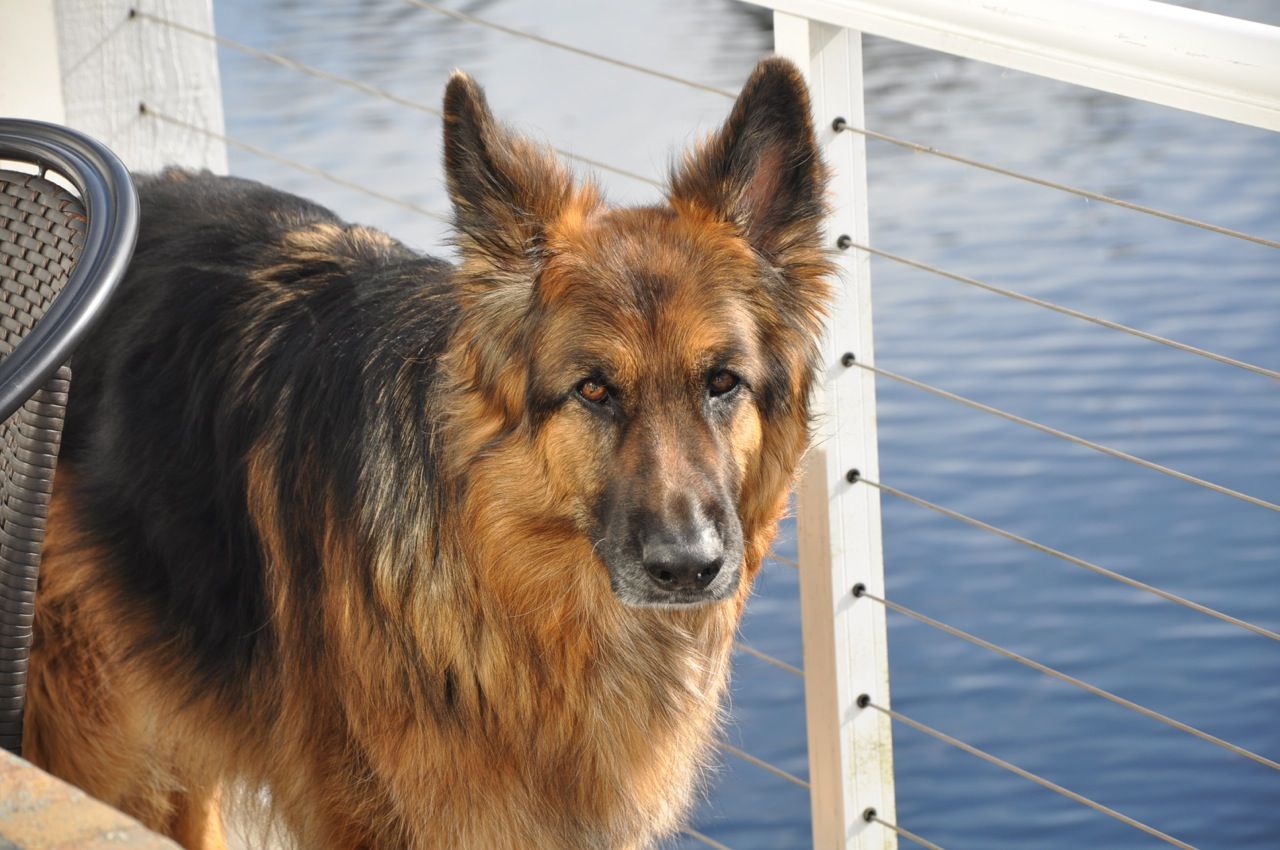 Zippy gave Kipling ten free battle rounds with no counterattacks, a stuffed squirrel toy, and the first of several swimming lessons.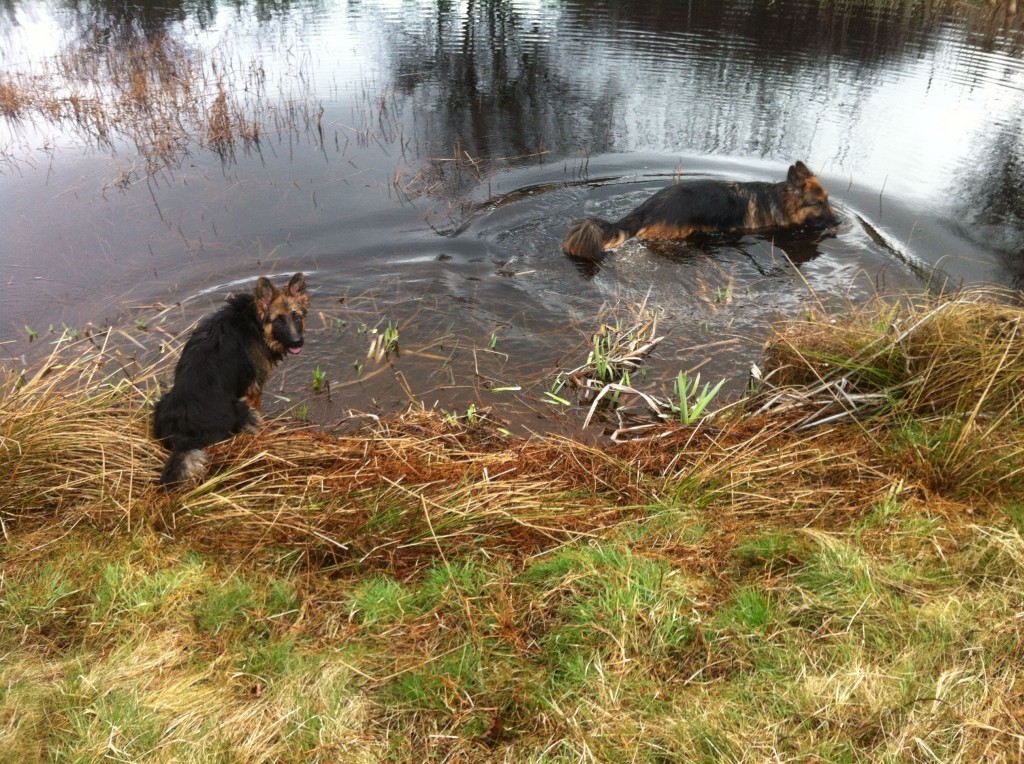 The dogs are adjusting well and Zippy protects Kipling from strangers and strange dogs by checking them out first for the big OKAY. I am socializing both of them at the local dog park, where there are two other German shepherds from two separate families, one is 4 months old, named Sasha, and the other is 8 months old, and, coincidentally, also named Sasha. So, German shepherds are taking over the Anacortes, Washington dog park. Zippy is allowing Kipling to make friends on her own and is more interested in a chewed up old playground ball. By the time they get home all they want is dinner and a nap.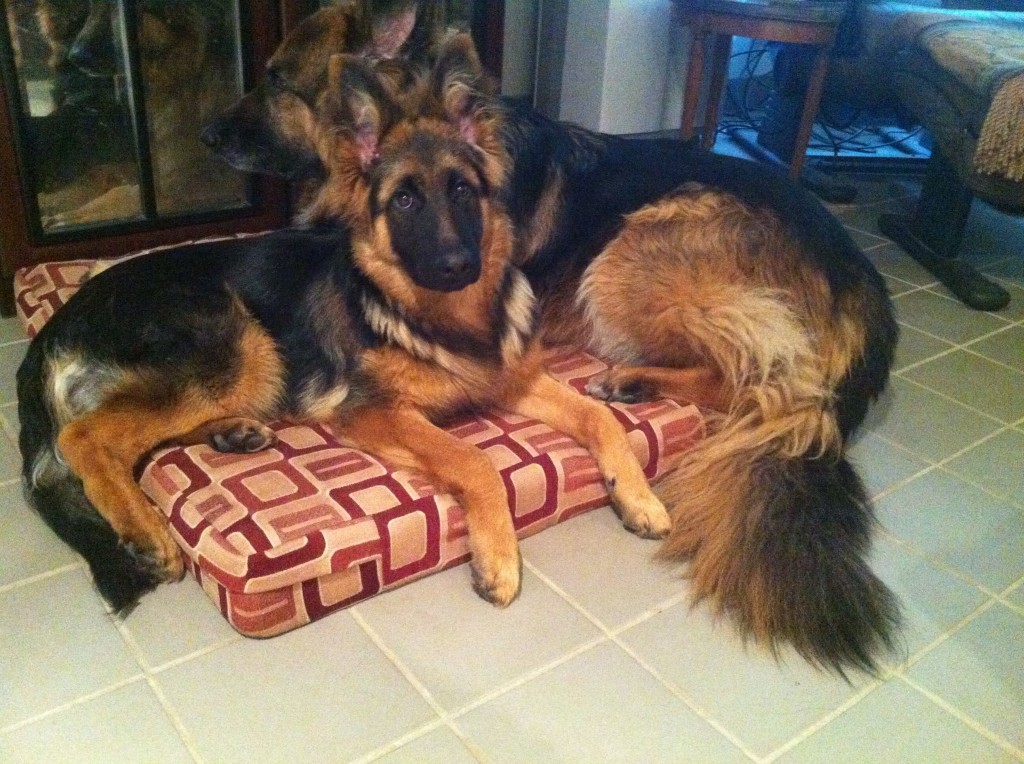 Zippy's sixth birthday is April 23rd. Eartha Kitt'n and Ajax The Gray turn two on April 26th. Eartha Kitt'n always expects mouse cake, and I never want to disappoint the furry diva. In this next photo, Ajax The Gray is climbing down from the Shop roof, where Eartha Kitt'n is watching her brother's progress from that rooftop, 20 feet high. They are up and down like beanstalkers all day.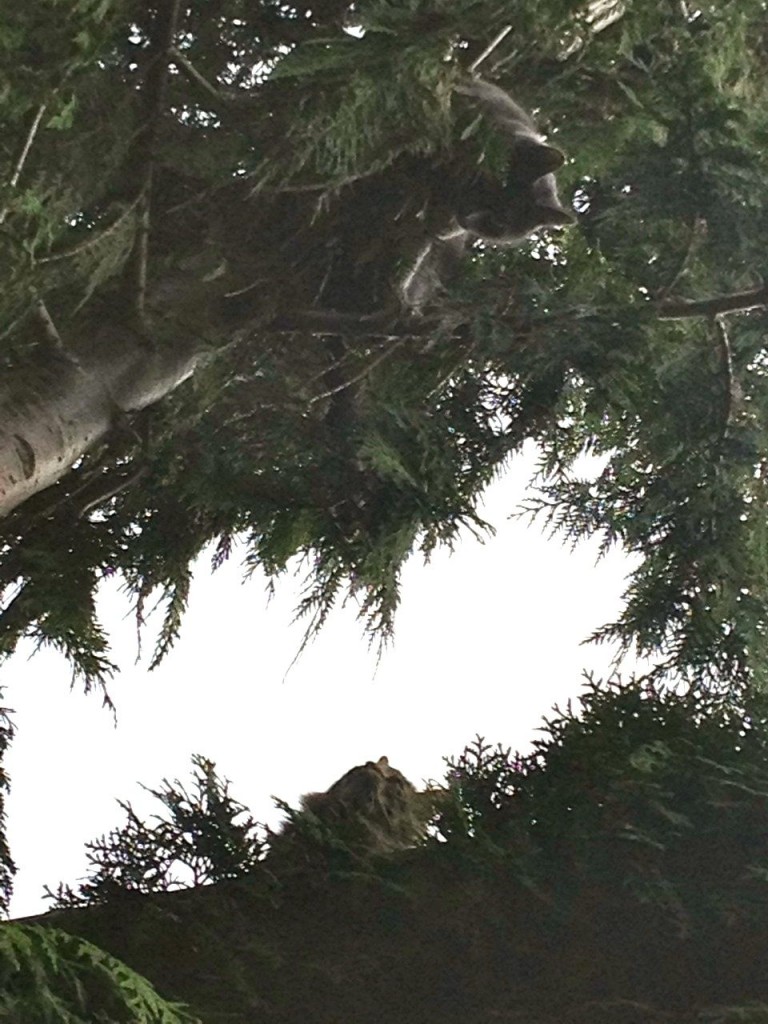 Kipling's had a long day and a happy half birthday and is ready to patrol her dreamscape meadows . . . a place where Lyda Blue Heron never takes to the sky and the geese honking ends with a lot of flying feathers and fowl play.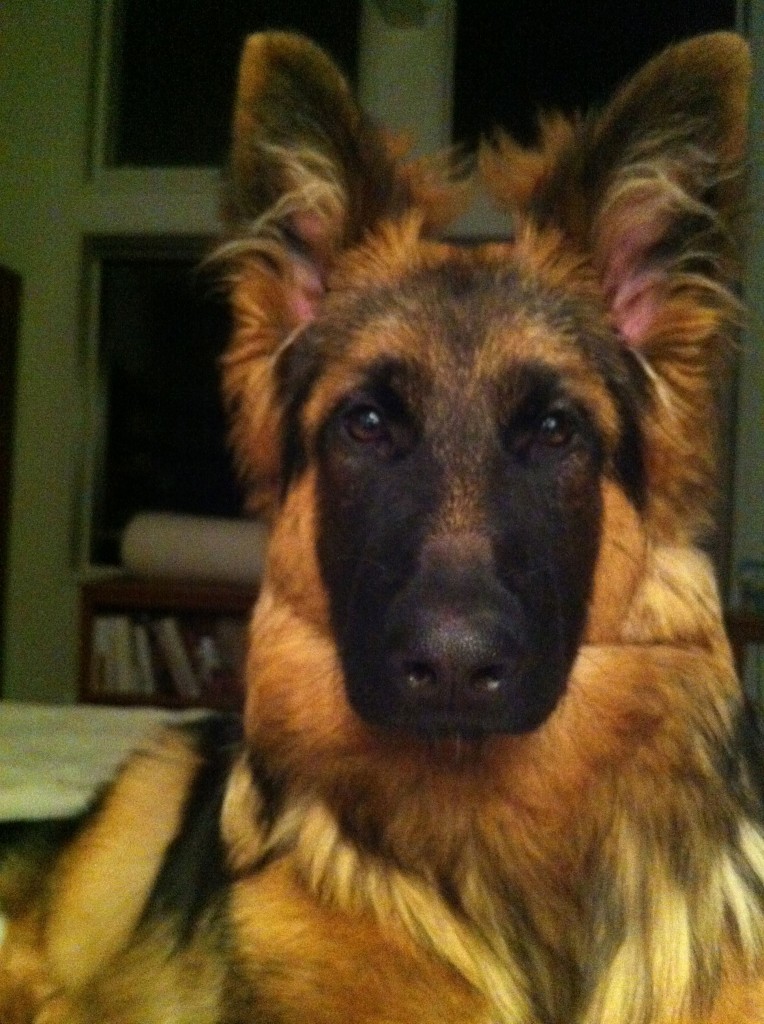 I hope you celebrate your big days, and achievements, with the same canine and feline chutzpaw.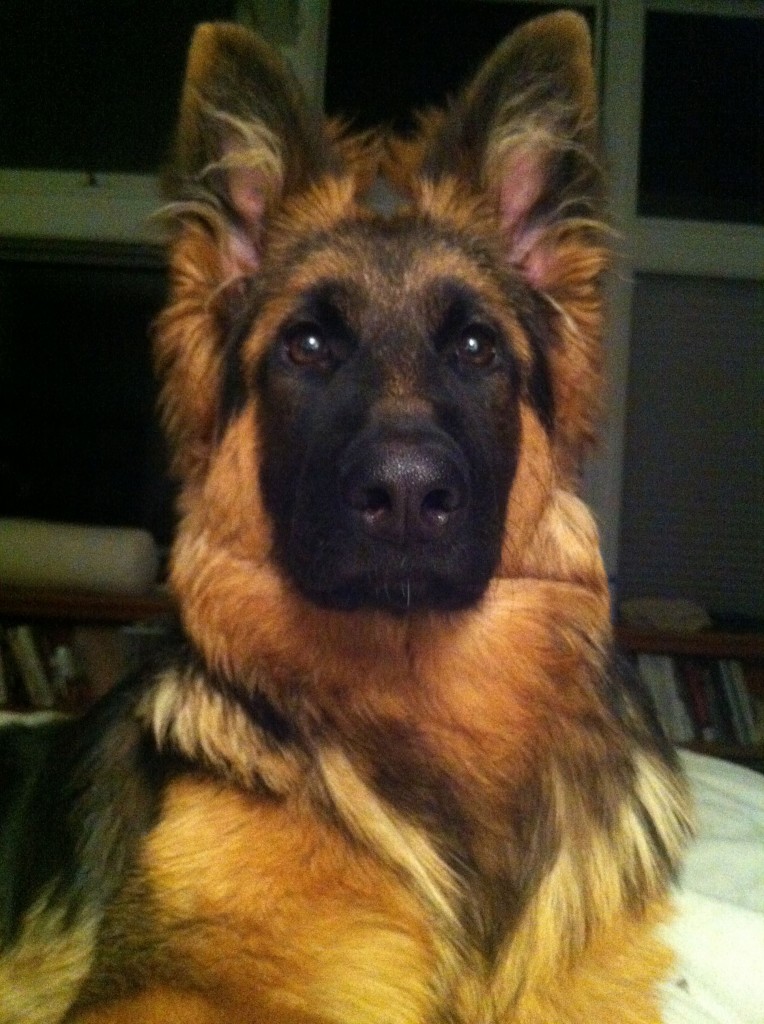 Thank you for stopping by,
Justin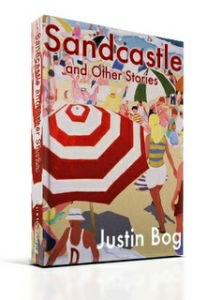 Please subscribe or Follow A writer's Life and if you are on Twitter you can Follow me @JustinBog.
Check out the e-magazine In Classic Style for travel, dining, and entertainment recommendations.
For any Apple/Mac IT support or WordPress design/implementation/hosting needs please use the business I use: Convenient Integration.
My first eBook, Sandcastle and Other Stories, is available from Amazon right now.