When you see this button you know it's one of the official 12 Blogs of Christmas–Check them all out!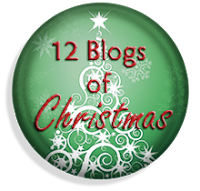 The Holiday Faux Pas
A fantastic group of writers and bloggers came together to share different Christmas subjects. Their creative drive blew me away. All of them have blogs, some have even written books, and there are too many fun stories to tell. Please check all of these wonderful people out by hitting the link after each Faux Pas has passed! My subject is the dreaded Holiday Faux Pas. Some of these are truly cringeworthy examples of what not to do if you ever find yourself in the exact same situation. They also are comedic delights and taught me lessons as well. Merry Christmas and best for a bright new year, Justin
Holiday Faux Pas
Kelly Gamble:
Holiday Faux Pas
Amberr Meadows:
My ex-husband is from El Salvador, and it's a totally different culture than mine. I loved that feature about him, because learning and experiencing different cultures brings us closer to understanding the commonalities we all share as human beings. A year before becoming my ex-husband, it was obvious he didn't feel the same way, and chose the worst moment ever to convey his feelings. When we arrived at my grandmother's house for the annual holiday dinner, he looked around the room full of people and announced, "I don't like American food."
Holiday Faux Pas
D.C. McMillen:
It was during the Christmas holidays when we got a phone call from my boyfriend's sister. Her baby was sick and in the process of being flown to Sick Kid's Hospital in Toronto. Since my boyfriend and I lived in Toronto, I brought his sister's other daughter, a toddler, to our apartment for a sleepover while my boyfriend went to the hospital. I know nothing of kids and, quite frankly, I am a disaster at being around them. Thankfully my mom saved Christmas (somewhat) by dropping off a bunch of my brother's old cartoons the following morning. I popped in a video, gave the kid a blanket and went in the kitchen to make breakfast. A few minutes later I heard some unsavoury grunts and groans coming from the other room. I quite literally dropped everything and ran to the living room only to find naked people sprawled across the television screen. My mother had accidentally slipped a porno film into the wrong video sleeve.
After somehow managing to calmly pop the tape from the VCR, I suggested the wide-eyed little girl pick a movie that was more appropriate to Christmas. Yup, just one more kid my mother and I have managed to scar for life. Funny thing, I called my mother in a panic about the porno and she responded with, "Oh, is that where that tape went? I was wondering."
Holiday Faux Pas
Raine Thomas:
I've been racking my brain over a Christmas faux pas for the past week and can't come up with anything. It wasn't until my husband pointed out that in order to commit a faux pas we have to have some sort of high standard when it comes to Christmas. That's just it, we don't. Our big, fancy Christmas dinner is held Christmas Eve at my grandparents. My entire family sits down to eat off of plastic red and green plates and toast the holiday with plastic wine glasses that always lose their bottoms resulting in someone spilling their wine. Just last year the men in my family decided to start a new tradition by eating as much as they can then weighing themselves afterward to see who gained the most weight. I think the only ones that create a faux pas for our holidays are the boyfriends or girlfriends we'd bring over to introduce to the family. My husband's first Christmas Eve dinner he wore a suit and a tie. My uncle moseyed up to him wearing his "A Christmas Story" t-shirt featuring "Ralphie" on it and asked him, "Who died?" Fancy we are not, but we are welcoming, loving and know how to have a good time and that's what counts in our book. Oh, and since there are no dishes to do, we get to the presents much faster. 😉
Here is a photo of the winner of the eating contest: Karen's husband — current title holder!
I made the faux pas of not being gracious when accepting a gift: One year a sibling called from California and proudly told my partner and I she had bought all this year's gifts at the local Swap Meet. Upon opening said gift, instead of being gracious and kind when the forearm-length box of tinkly, laser-cut, pink-metal wind chimes revealed itself, we laughed at the joke gift (not unlike that couple on Modern Family would've laughed). I thought: a present for the white elephant pile or the re-gifting stack (another holiday faux pas!)… The chimes bedazzled in a very soft pink that didn't go with the rather handsome Greene & Greene style craftsman home we were living in at the time. Later, on the phone with my sibling to thank her (how do I thank her?), I made the mistake of laughing with the joke of the gift — "It was a joke gift right?" (silence on the other end) — which made said sibling really upset. Of course I apologized profusely, disconnected the line, slunk away stunned, took the gift out of the white elephant pile in case my sibling visited Idaho in the future, and hung the pink wind chimes on the far side of the garage, the tree side, where high winds would eventually break the fishing line and no one could see them. My sibling visited us in Hailey, Idaho, later in the summer, and, after seeing our home for the first time, she said: "I can see why you didn't like the wind chimes!" And we were able to then laugh about it.
Spencer's Faux Pas: The closest thing I have to a Christmas faux pas would be the year my oldest child was eight or nine years old, and still believed in Santa. Spencer woke before dawn, crept down the stairs and in a sudden frenzy, opened every present under the tree before anyone else was awake.  We found him there in the morning, still drunk from opening presents . . . guilty expression on his face, and wrapping paper in his hair. He's 22 now, and we still won't let him live down that Christmas so many years ago.
Santa is the bringer of all things wonderful… but he occasionally makes an unforgivable faux pas. Such as the one he made last year with my family.  He's currently on our naughty list.  This is why:
Holiday Faux Pas
Natalie Kenney:
A couple of years ago, my best friend received a holiday card that caused a little ruckus. At first glance it was a standard holiday card with a photo of the kids. Two college-age sons dressed in dashing suits. Very appropriate. One teenage daughter, dressed in… Santa-red short-shorts and a super-tight white tank top. Talk about your holiday cheer. Worst part? The family photo was taken by the dad, and he had it specially printed on festive cards to share with everyone. I think I'll stick with my fuzzy penguin cards, thank you.
Holiday Faux Pas
Melody-Ann Jones Kaufmann:
I think my all time pet peeve at Christmas is when people intentionally leave the price tag on a gift so you can see just how much they spent.  My ex husbands family used to do this.  They thought I was crazy for removing the price tags on gifts.  Worse yet they would sit about discussing who spent what on whom and whether the gift they bought was worth it – while they were opening the presents.  It just felt to me like the whole point was to flash about money rather than to share joy and happiness.  It just cheapens the whole experience.
Holiday Faux Pas
Ciara Ballintyne:
My grandmother and I had a complicated relationship. The same kind of complicated as my father. Probably because, as my husband observes, I am my father – just female. However, while my grandmother liked my father (he was her favourite son-in-law) because he was the only one who stood up to her, this was not so well-favoured in me because 'children should be seen and not heard'.
After reading so many Faux Pas, Kipling decided to nod off while Zippy dashed through the snow 🙂