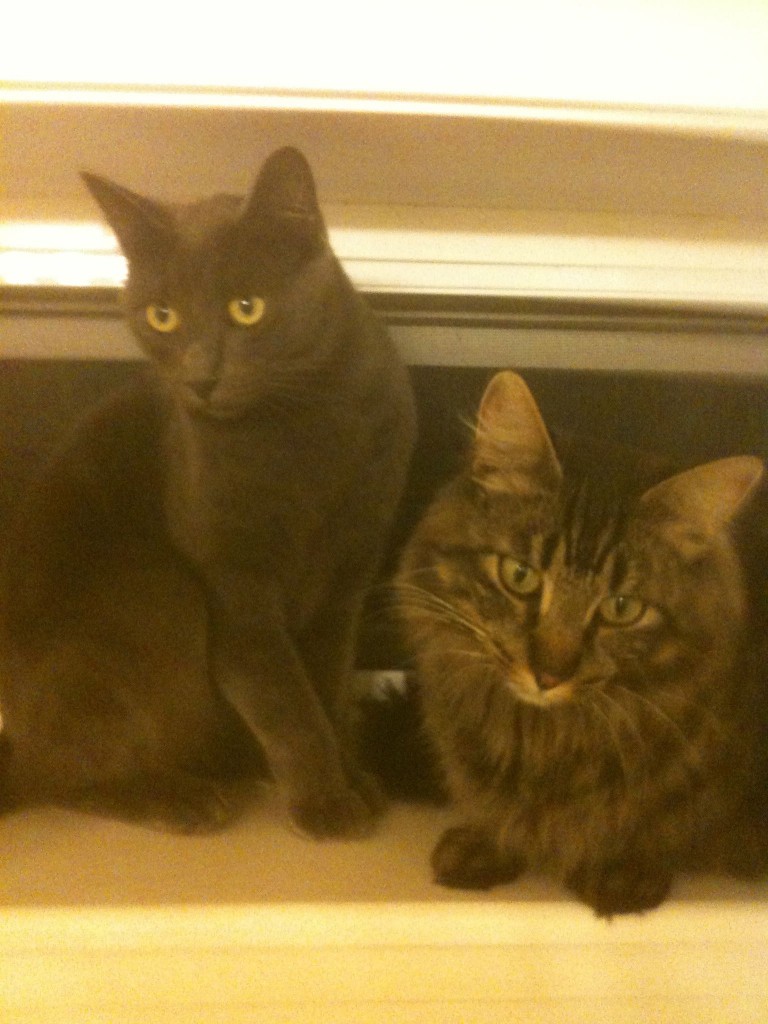 All of the pets around Islewood Farm have a purpose. I remember driving to another farmhouse about an hour north to pick out two barn cats after Figaro, the calico, went on walkabout over two years ago. Eartha Kitt'n and Ajax The Gray (the cat who stalks Gandalf to this day – "If Frodo Lives, then why not Gandalf?" Ajax The Gray keeps mewling this to anyone who will listen — Eartha Kitt'n has less patience and is easily bored by her brother) were only five weeks old when we got them, but I only figured this out later. This is how small they were.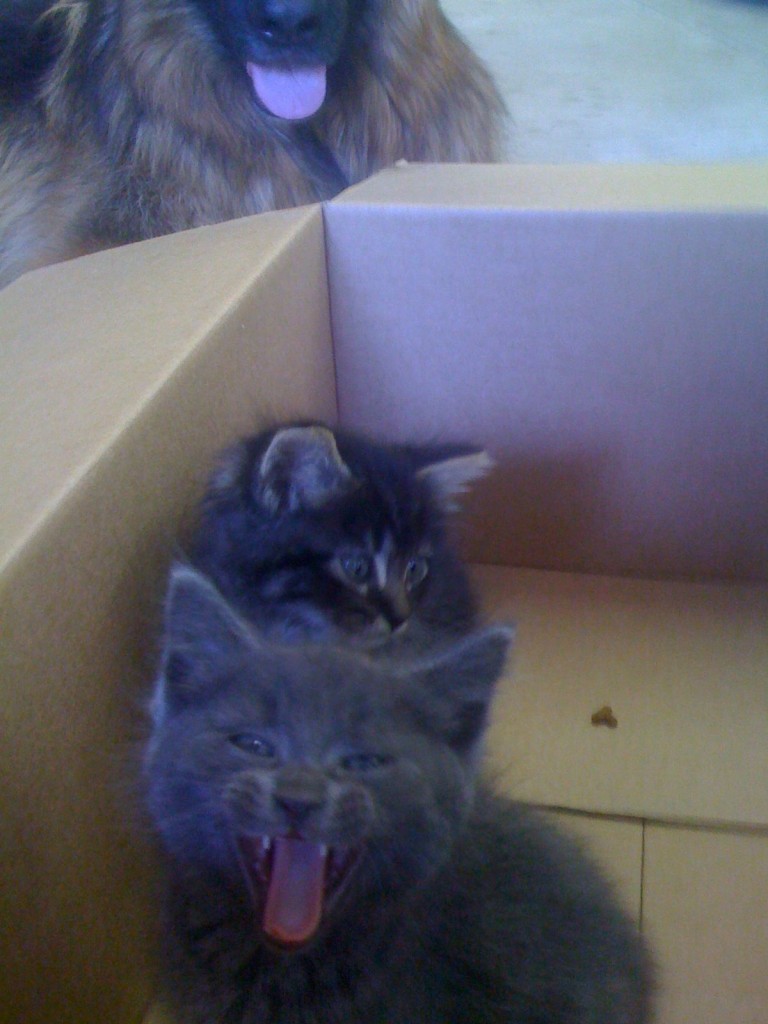 I know Zippy thinks of Ajax The Gray and Eartha Kitt'n as his buddies, and, as kittens, Zippy even allowed them to burrow into his fur in search of milk (he wouldn't admit to this today). They don't run away from him when he trots up to their barnyard territory. Kipling is a new teeth machine who only wants to nip at them. Ajax The Gray and Eartha Kitt'n run away from her and climb trees to get away . . . they laze on rooftops too and insult Kipling's puppy clumsiness.
Eatha Kitt'n is the extrovert and Ajax The Gray is very introverted, shy, but will come inside to eat dinner when called, if the varmint buffet that day was wanting.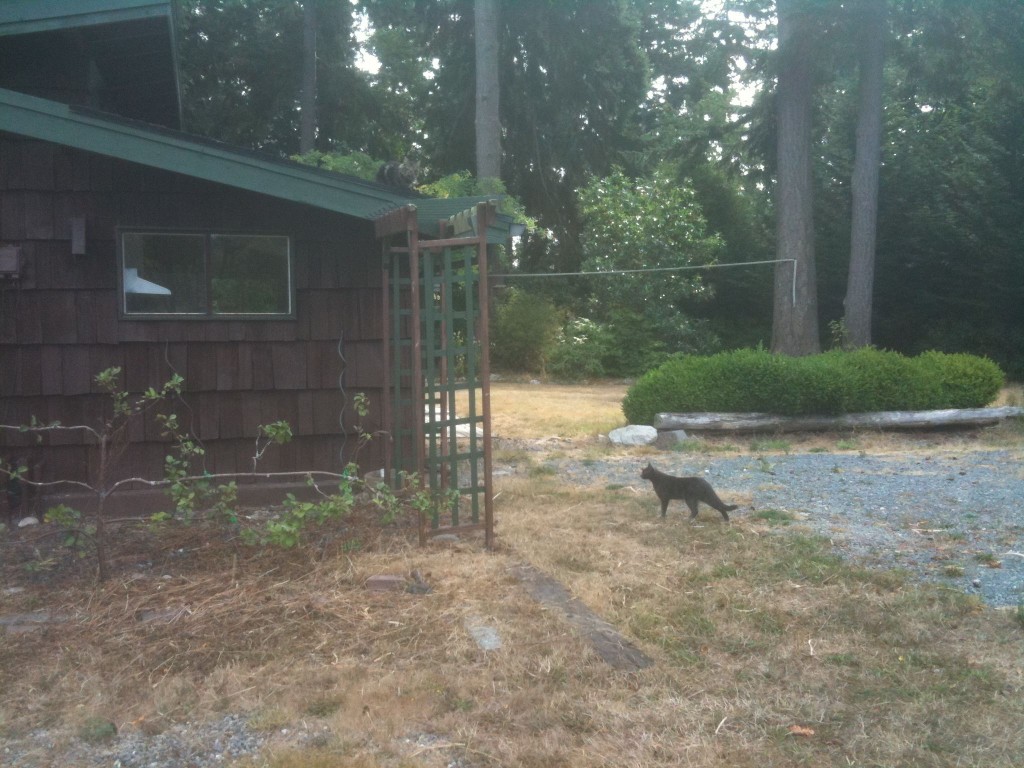 Eartha Kitt'n and Ajax The Gray climb the cabin trellis and hang out on the roof. This is a rental cabin, and the shingles are old-growth cedar shingles.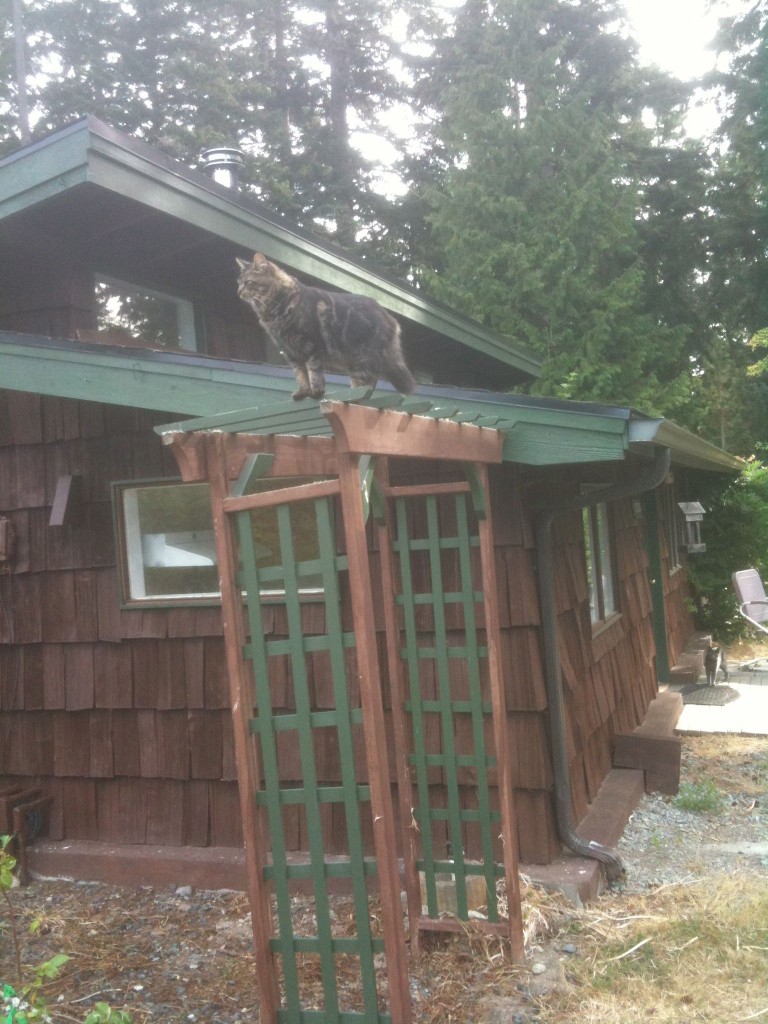 Catching a view of Zippy approaching.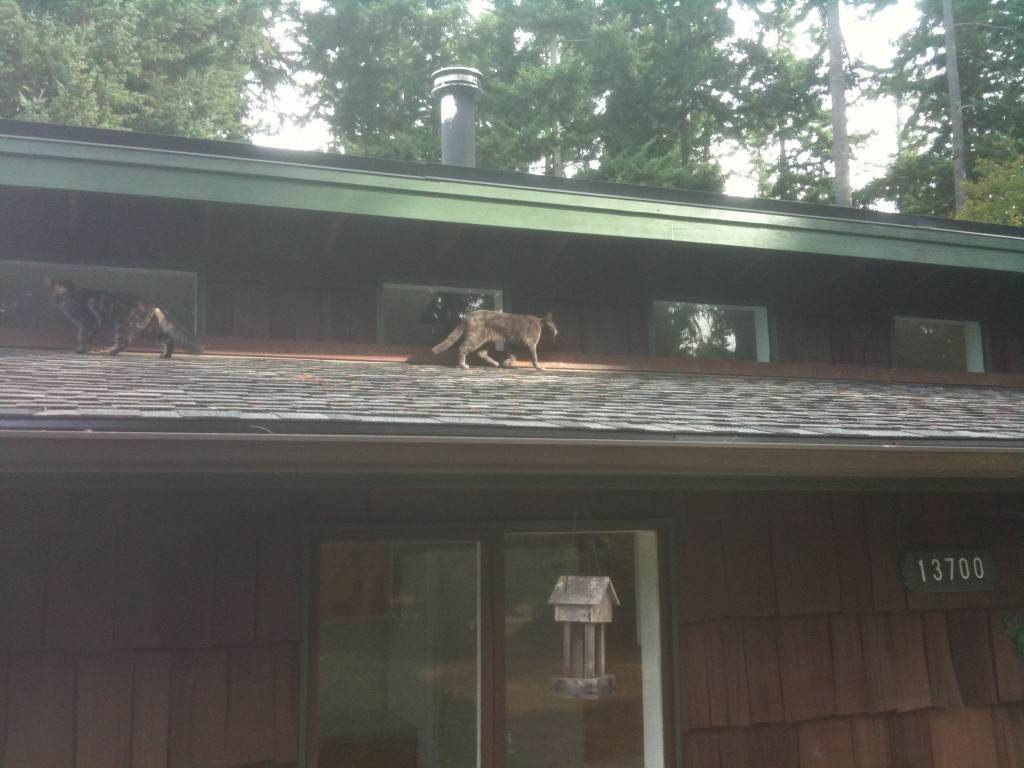 The cats hang out all day, follow each other to the neighbor's house and then try to purr their way into the offices. They also walk down to the pond's edge. Eartha Kitt'n loves to gaze at her reflection for hours, but you probably already knew that about Eartha Kitt'n. She won't tell me what her big secret is, and she has several.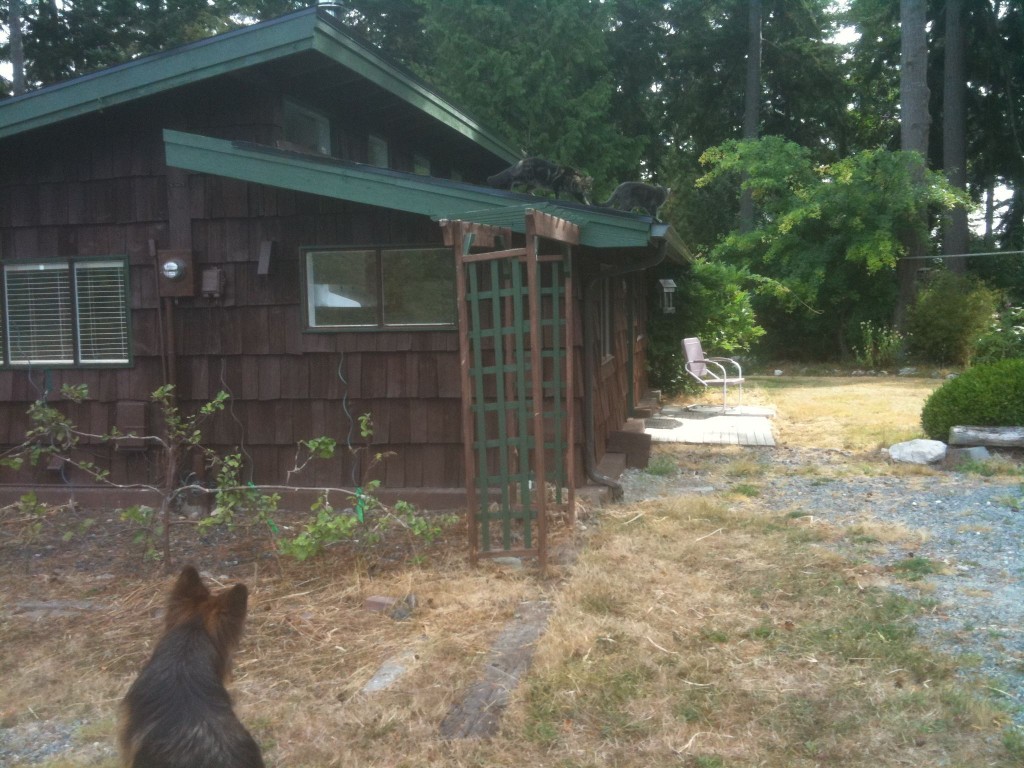 I hope you and your furballs bring you as much laughter and stress relief.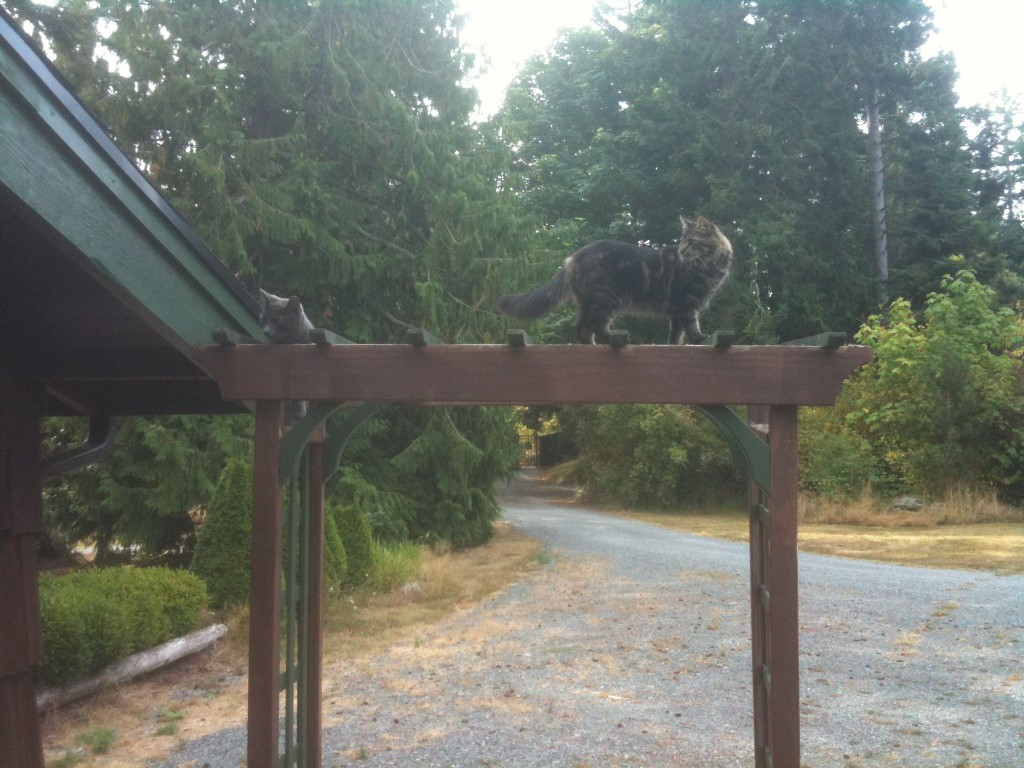 Best to you, and may your birthdays be as hairy.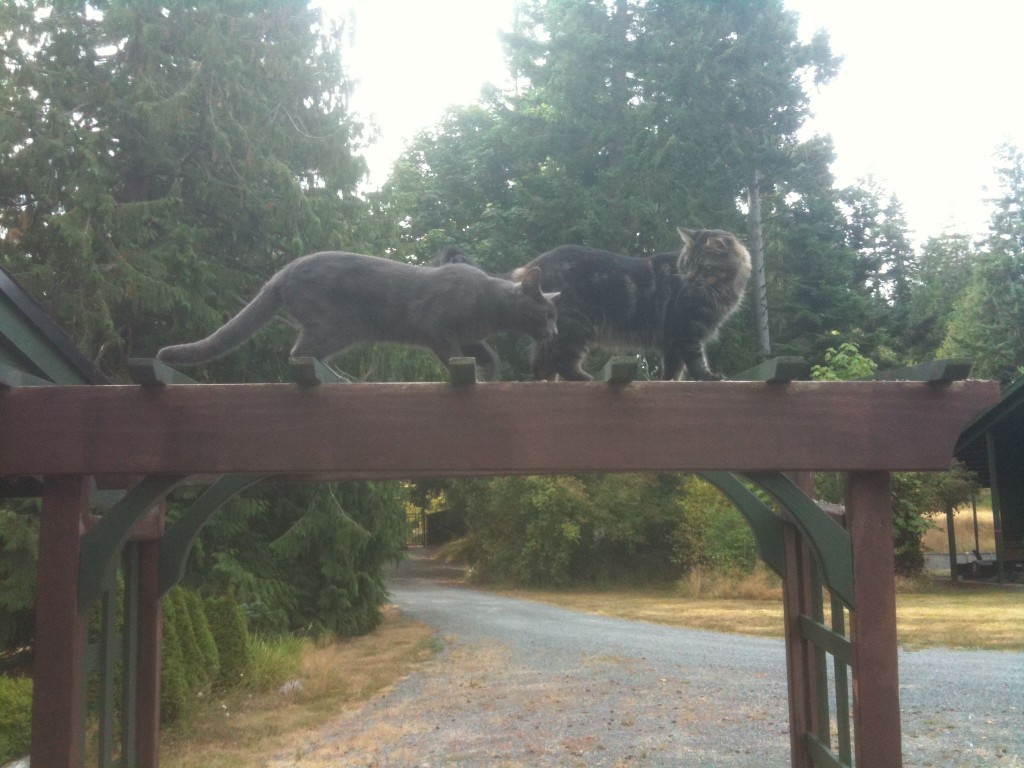 Justin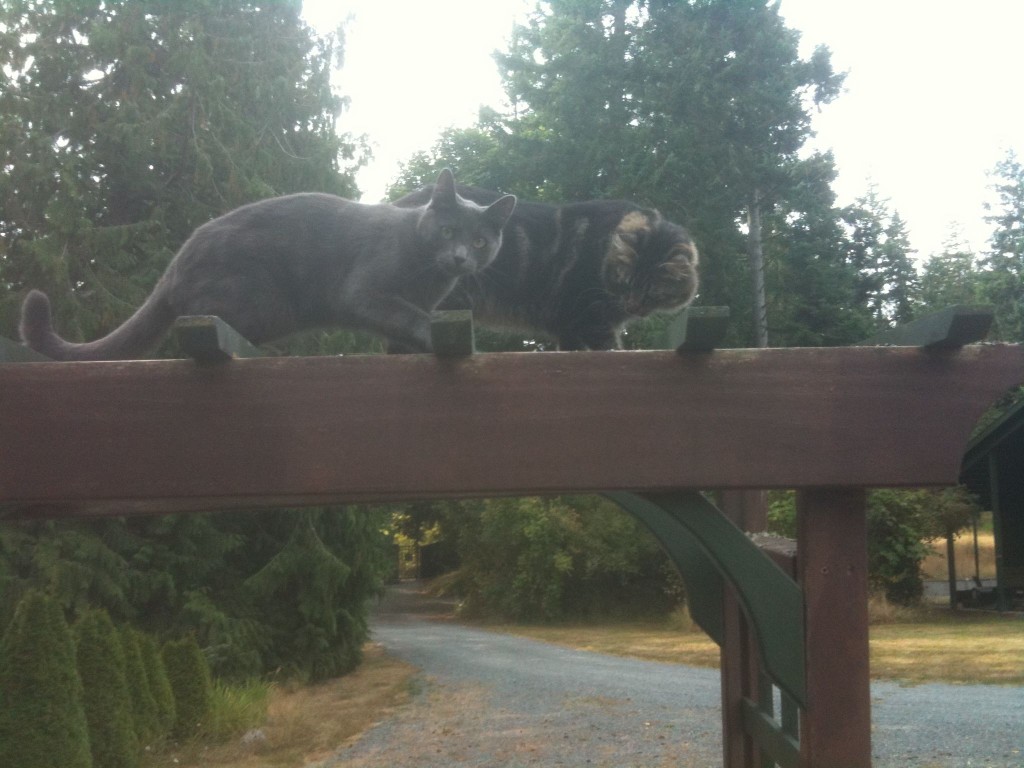 Please subscribe to A Writer's Life and Follow me on Twitter @JustinBog.
Check out the e-Magazine In Classic Style for tips on Travel, Dining, and Entertainment.
Find my Author's Page on Facebook by clicking HERE.
For any Apple/Mac IT support or WordPress design/implementation/hosting/editing needs please contact the business I use: Convenient Integration.